Burnt Lake
Tofte Ranger District
Burnt Lake is the largest of the three "fire" lakes. The other two being Smoke Lake and Flame Lake.
Burnt Lake is along a route leading from Sawbill Lake to the Temperance River (Kelly Lake). Therefore, this lake gets a fair amount of traffic so be prepared to grab a campsite.
Burnt Creek, which flows out of the south end of the lake, is navigable for at least a little ways in case you want to explore it. It flows out of the BWCA boundaries about a half-mile downstream from the lake. An old forest trail used to cross the creek near there but no evidence is likely to exist (but who knows?). You are actually only about 1000 feet from Forest Road 1273 at that point. Civilization is never far away it seems.
A large hill rises to 1986 feet just to the east between Burnt Lake and Kelly Lake and provides a nice backdrop in that direction.
Flame Lake drains into Burnt Lake in the northwest bay. There is a portage to the east of creek that connects the two lakes and it is 60 rods long. Drainage from Burnt Lake is via Burnt Creek which flows to the south. Burnt Creek eventually flows (after about three miles) into Sawbill Creek which in turn drains into the Temperance River outside of the BWCA.

Exploring Burnt Lake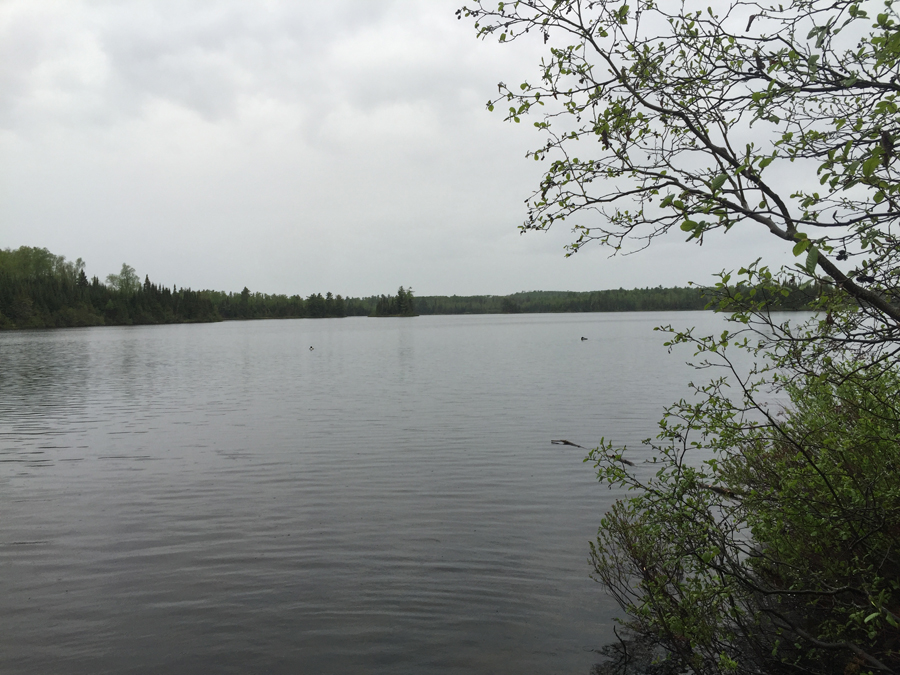 Peering through a light rain to the west across Burnt Lake. A couple loons to keep you company.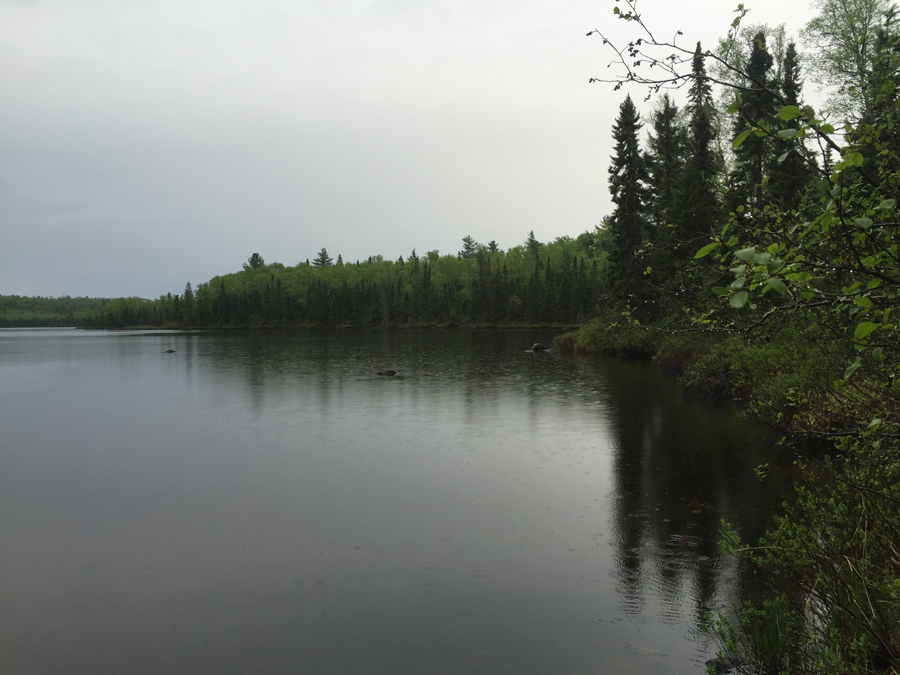 Looking up the eastern shoreline toward the north on Burnt Lake. This is from near the Kelly Lake portage.

Heading out from the Kelly Lake portage, paddling generally west/northwest across the middle of Burnt Lake. The line is from the Kelly Lake portage over to the Smoke Lake portage.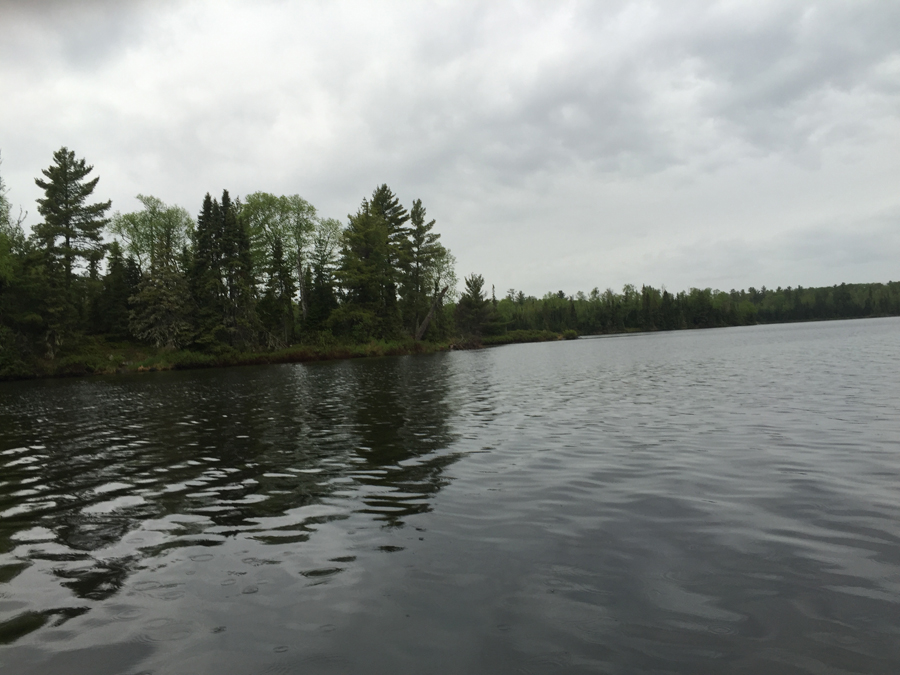 A point near the start of the northwest bay of the lake along the west side of Burnt Lake.

Finishing the second half of a rainy day crossing of Burnt Lake. You paddle ends at the Smoke Lake portage.
Route Connections for Burnt Lake
From Burnt Lake, you can portage to Kelly Lake, Flame Lake or Smoke Lake.