Lake Polly
Tofte Ranger District
Beware the bear! If you read any of the trip reports or forum discussions concerning Lake Polly on the Internet, you are sure to read a few posts about encounters with a bear. Big bear!
Only the very south end of Lake Polly was affected by the 2011 Pagami Creek Fire. The lake is quite pretty and has many islands, particularly in the north end of the lake. The lake is fairly popular for campers. This could be what keeps that big bad bear content and happy to stick around raiding food packs after the sun sets. Make sure to hang those food packs really well in this area. 12 feet off the ground and at least 8 feet from the nearest tree branches...else you might get a late night visit from Polly the Bear.
Lake Polly is not known for great fishing. It does hold walleye, northern pike and some smallmouth bass though.
This lake is on a busy north/south route between the Kawishiwi Lake Entry Point and Malberg Lake. Another route does become available at Lake Polly. This route heads to the east along the Phoebe River out towards Phoebe Lake. The route begins with a 97 rod portage from the south end of the east bay of Lake Polly into a navigable section of the Phoebe River.
Exploring Lake Polly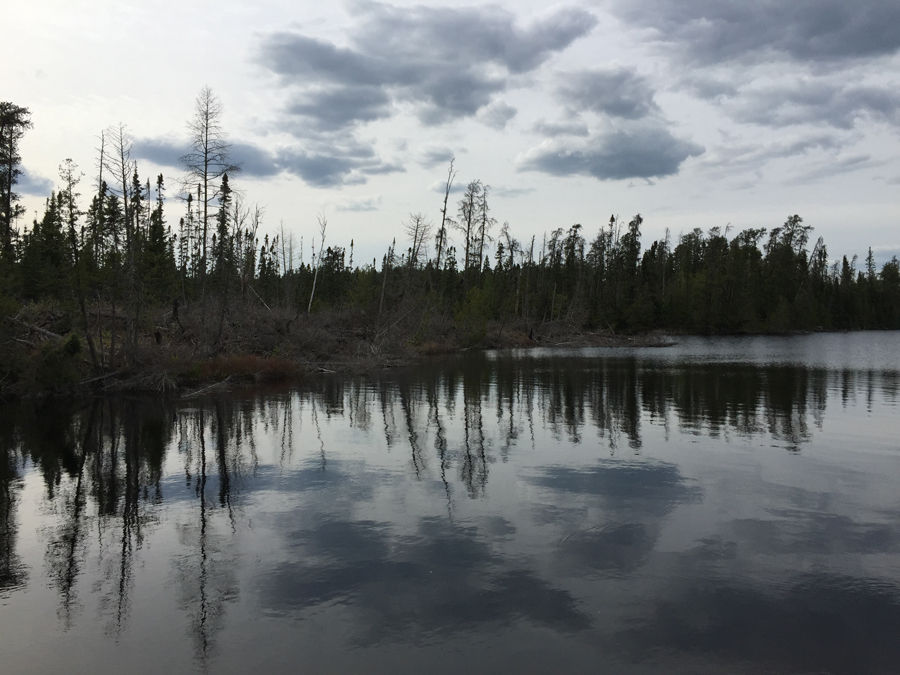 Peering at the southwest shoreline in the very south end of Lake Polly near the portage leading back to Townline Lake.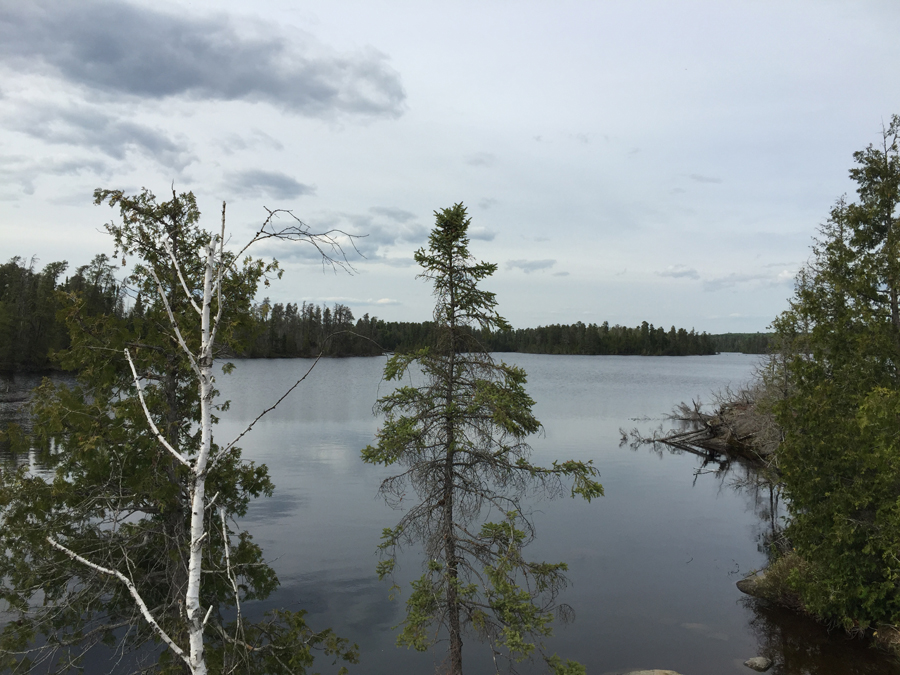 After coming across the 95 rod portage from Townline Lake, this is your first view of Lake Polly. Here you are looking due north.

Paddling north across Lake Polly starting at the Lake Polly to Townline Lake portage. It is a calm evening under a hazy sky.

You continuing paddling during the evening from somewhere in the middle of Lake Polly until you are amongst the islands at the north end of the lake.

The final stretch of Lake Polly. Winding through the islands in the north end of the lake, you find the portage that will take you back into the Kawishiwi River.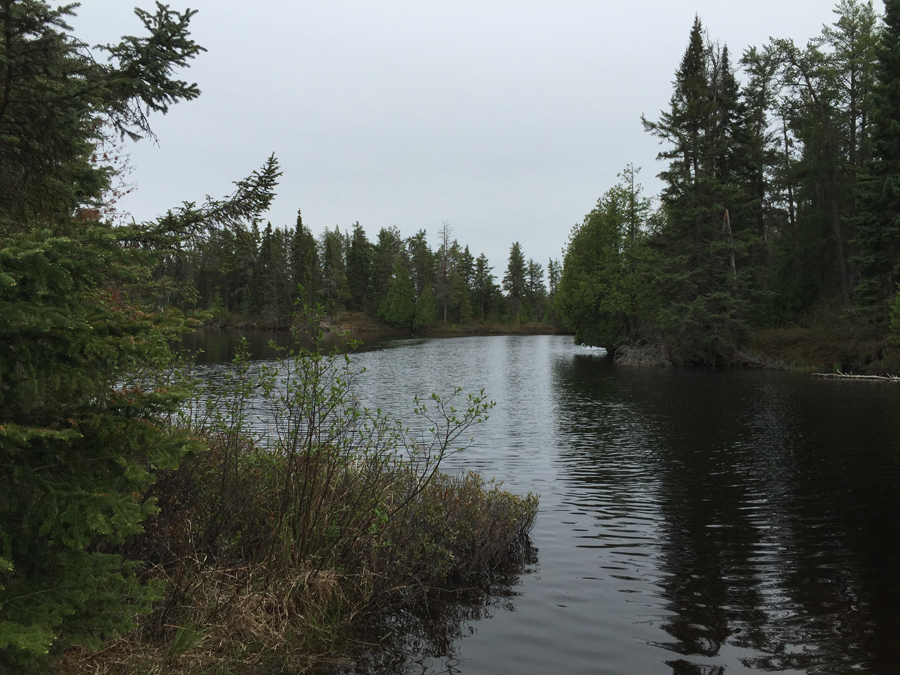 The islands and channel in the north end of Lake Polly near where the Kawishiwi River leaves the lake.
Route Connections for Lake Polly
From Lake Polly, you can portage to the Kawishiwi River, Phoebe River, or Townline Lake.