Malberg Lake
Tofte Ranger District
Once you reach Malberg Lake, you have a ton of options for routes into other areas of the BWCA. Out of the northwestern bay of Malberg Lake you can head to the Fishdance Lake pictograph site. Alice Lake also is down this way and has many sandy beaches to explore. You can also travel out to Frond Lake and Boze Lake along the Louse River route. From the northeastern bay of Malberg Lake you can head up toward Kivaniva Lake, Pan Lake and eventually Makwa Lake. There is a canyon through which the Kawishiwi River up this way that is quite dramatic. Makwa Lake also has some large cliffs that make it worth a visit from Malberg Lake.
Malberg Lake itself has many long and narrow arms to explore. The fishing on Malberg Lake is consistently reported to be very good. The lake is well known for walleye production.
Campsites are usually easy to find on Malberg Lake since it is remote enough from any entry point to be uncrowded.
Exploring Malberg Lake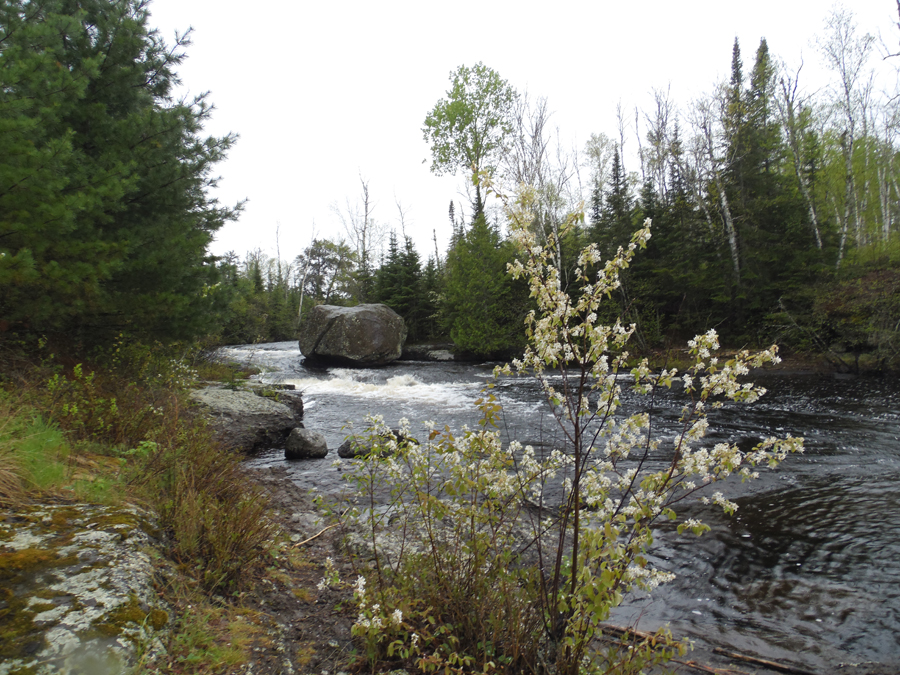 A scenic spot on Malberg Lake is where the Kawishiwi River comes rushing into the lake.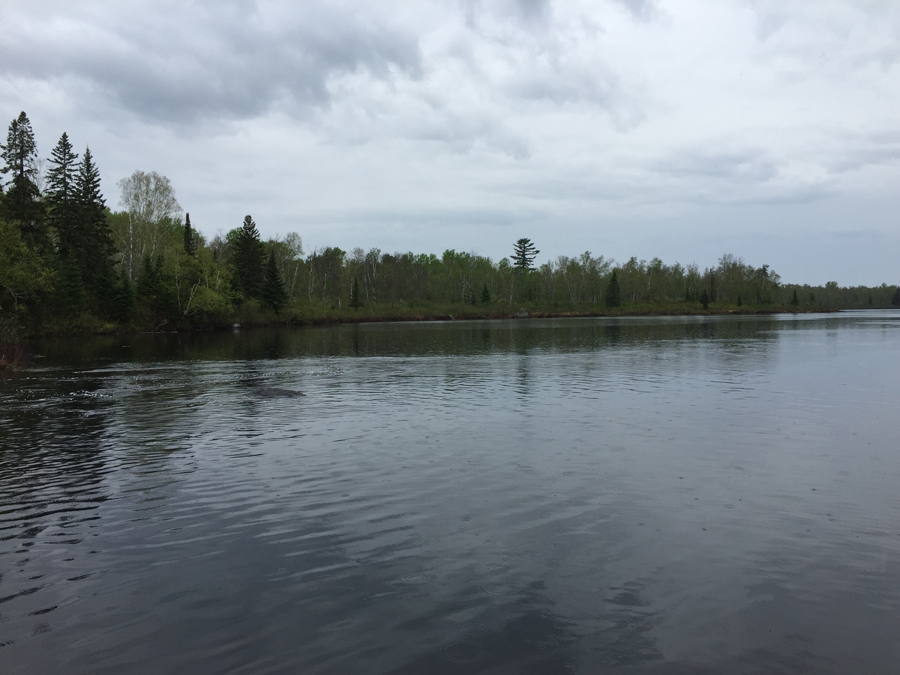 Looking north from the end of the portage to Koma Lake. The Kawishiwi River flows into Malberg Lake just to your left.

Beginning from the portage leading back to Koma Lake, you start north across Malberg staying near to the lakes west shore.

Continue up Malberg's west shoreline. You then turn west and pass through a narrow part of the lake.

From a sandy beach where Malberg Lake has the shortest distance to Record Lake, you start paddling again up the lakes west shore now in the far northwestern part of the lake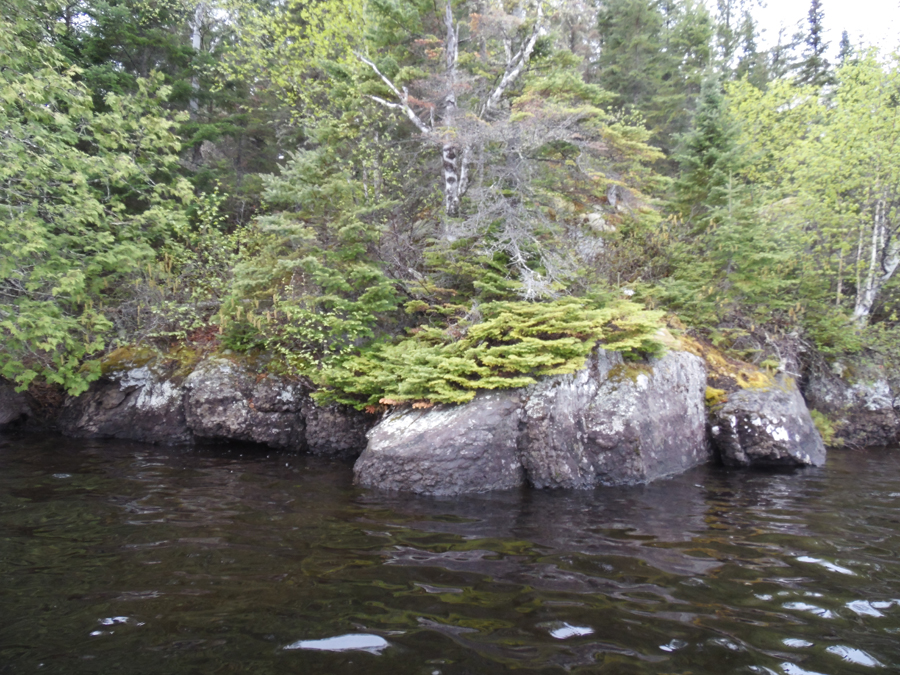 Passing by rock formations highlighted with bright greens as you paddle the western shoreline in the west most bay of Malberg Lake.

Ending a long paddle across Malberg Lake, you pull up to the 62 rod portage that leads to the Kawishiwi River near to where Record Creek flows into it.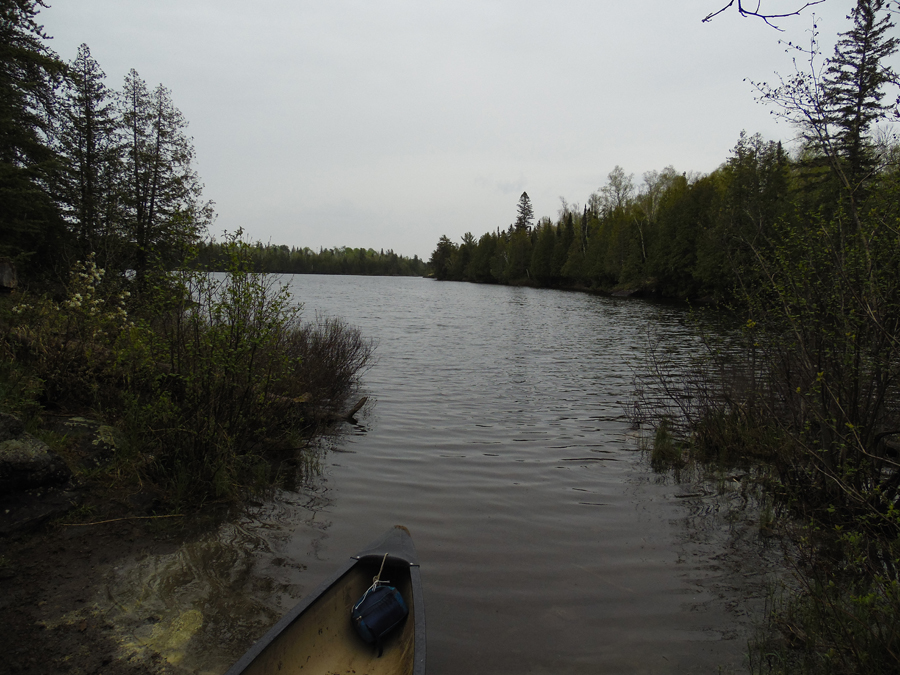 You're ooking due east from the start of the 62 rod portage which is located at the western tip of Malberg Lake. This portage can be very wet. During some times of the year a section of this portage passes through knee deep standing water where it traverses a pond. The portage comes out at the Kawishiwi River. Go this way if you are headed toward Fishdance Lake.
Route Connections for Malberg Lake
From Malberg Lake, you can portage to the Kawishiwi River (which flows through Malberg Lake) or Frond Lake.