BWCA Entry Point 37 - Kawishiwi Lake
Tofte Ranger District
It is a long drive out to this entry point. From Tofte, Minnesota, follow the Sawbill Trail (Cook County Road 2) north and inland from Lake Superior. After just a few miles, this road becomes a dirt road. You will pass the Temperence Lake Campground on your left 12 miles out of Tofte. Continue past the campground. Eventually you come to an intersection (which is signed). You want to turn left here onto Cook County Road 33 (also shown as Cook County Road 3 on maps). This road is narrower and a bit rougher. Even small passenger cars will be OK though as long as you don't drive it like you stole it. Follow this road for about nine more miles west. You then come to another split in the road. Stay left again and you are now on Cook County Road 7 (also known as Perent Lake Road). Stay with this road for about three more miles until you come to an intersection with a sign pointing the way to Kawishiwi Lake. Turn right here. Now you are on Forest Road 354. This road is a tad more rugged then the previous one, but you only need to follow it for about four miles. You have reached Entry Point 37 - Kawishiwi Lake as well as the Kawishiwi Lake Campground.
You can drive right up to the edge of the lake to unload your canoe and gear. There is no portage necessary to get to the lake at this entry point. The parking lot is about 300 feet from the edge of the lake across the road you came in on.
Exploring the Entry Point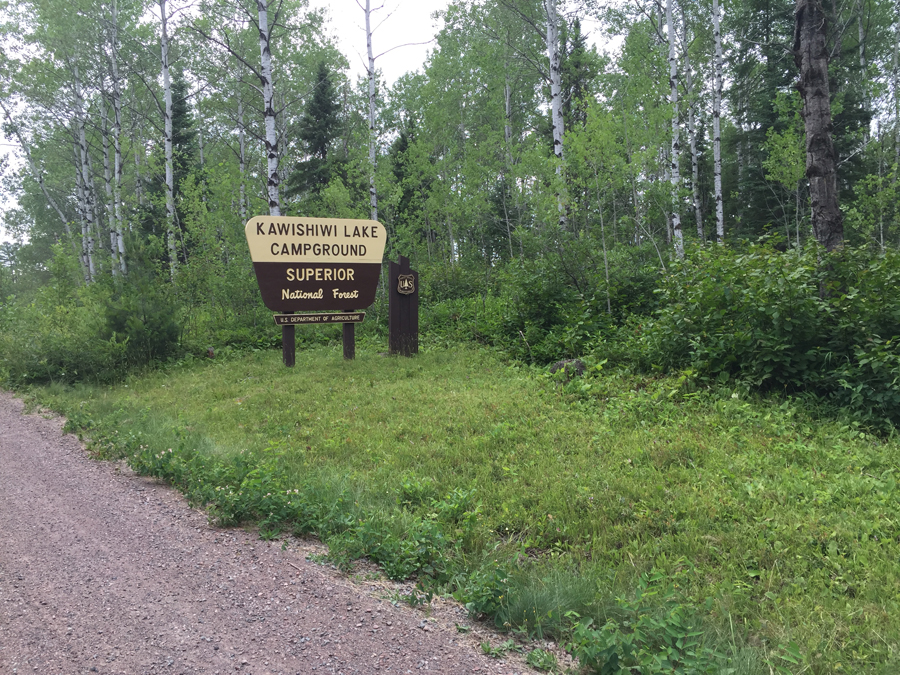 This sign is "a sign" that you are almost to Kawishiwi Lake.

To get your bearings, the road you came in on is to the right. The Kawishiwi Lake Campground is to the left. The canoe landing is straight ahead and the parking lot is behind you.

A brief tour of the Kawishiwi Lake entry point. It is all based around the four way intersection. One way goes to the Kawishiwi Lake Campground, another way goes to the canoe landing, yet another way is the parking lot and the last way is the access road that leads out to the main drag.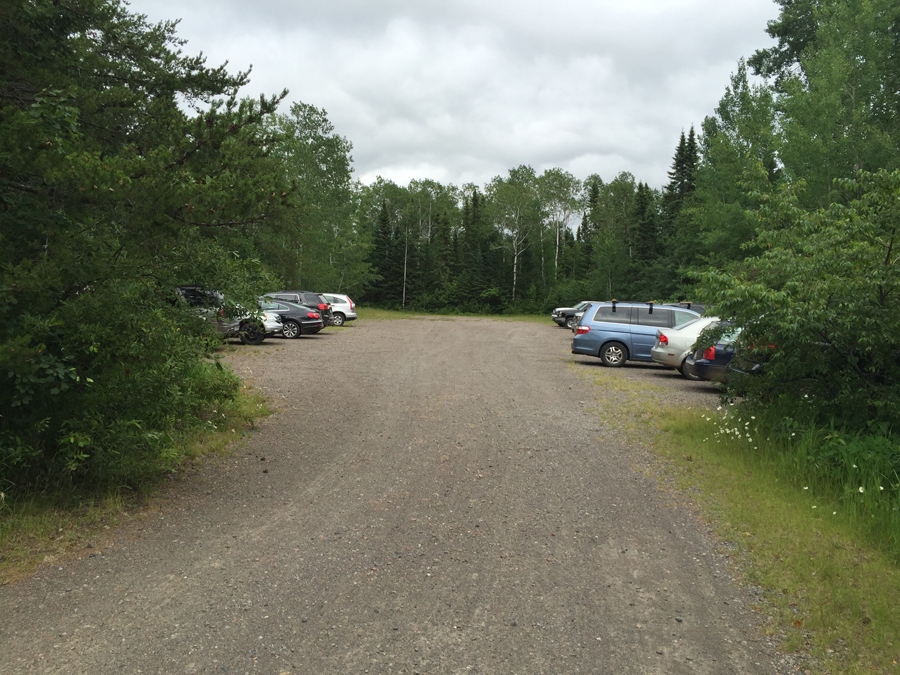 The parking lot is directly across the four-way intersection from the canoe landing.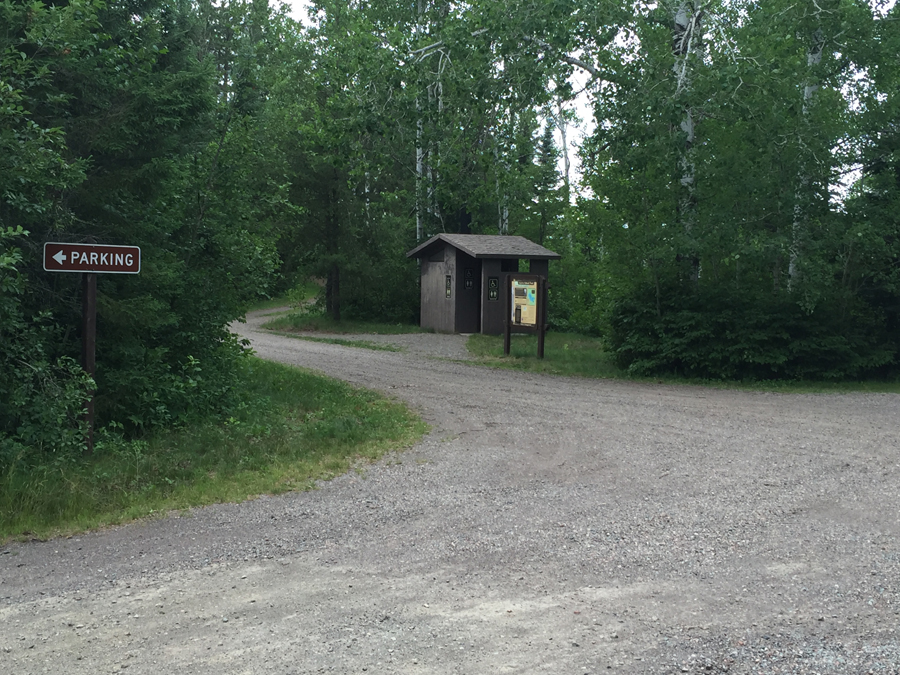 The restroom at the entrance to the Kawishiwi Lake Campground.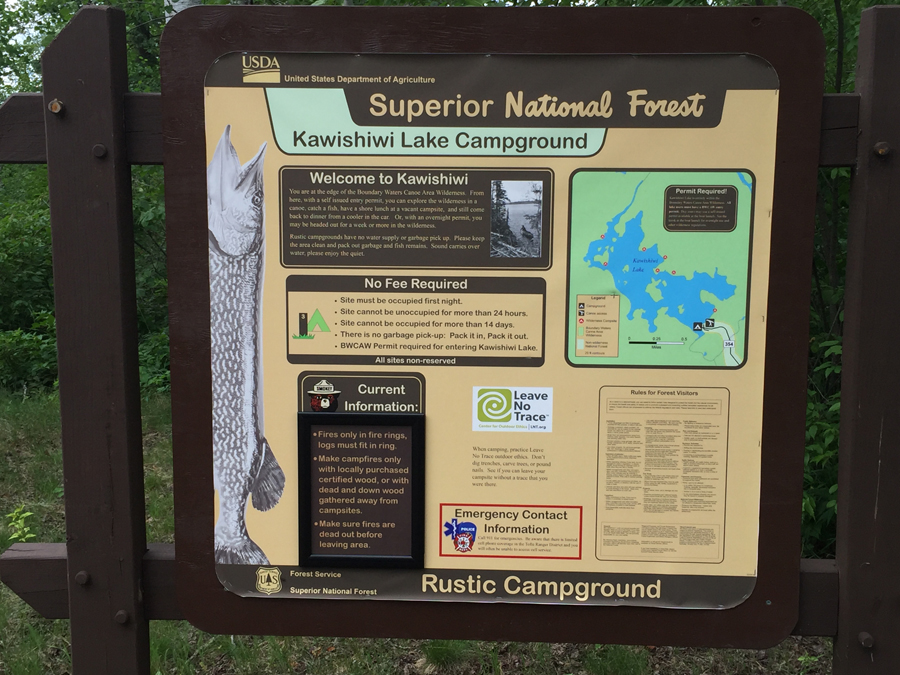 If you wish to camp here, read this sign. It appears to be a free place to stay "No Fee Required". If you use a BWCA day permit, you can camp here and paddle around the BWCA during the day.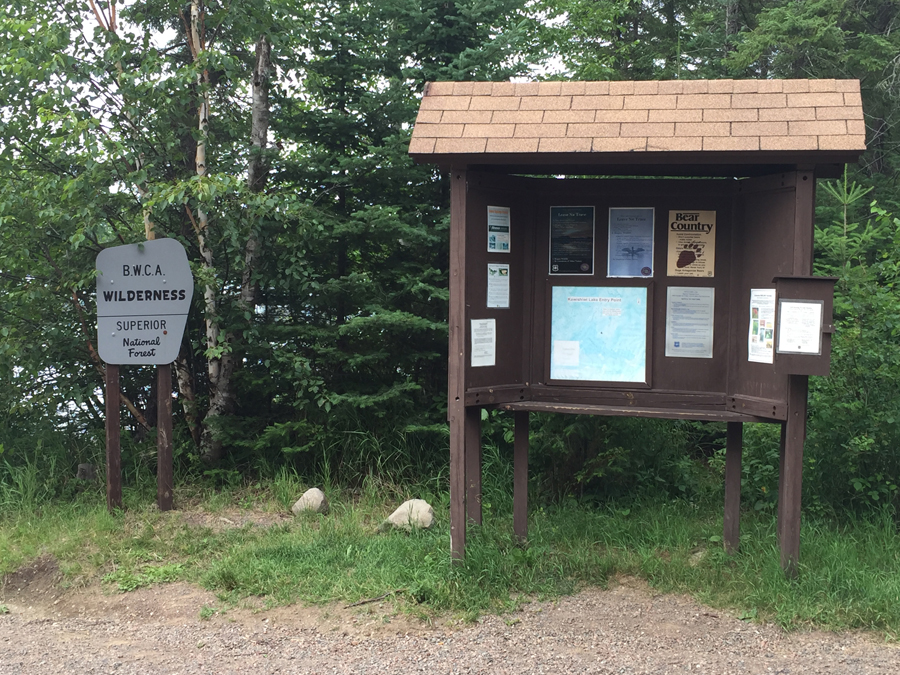 The familiar bulletin board. The sign to the left is an official BWCA boundary marker.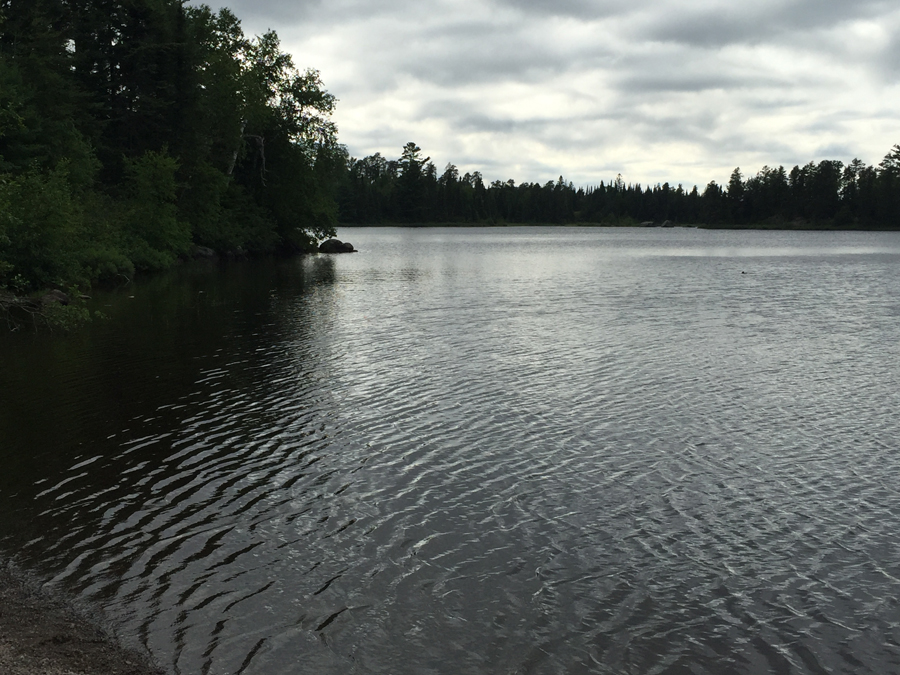 Looking out over Kawishiwi Lake toward the left from the entry point canoe landing.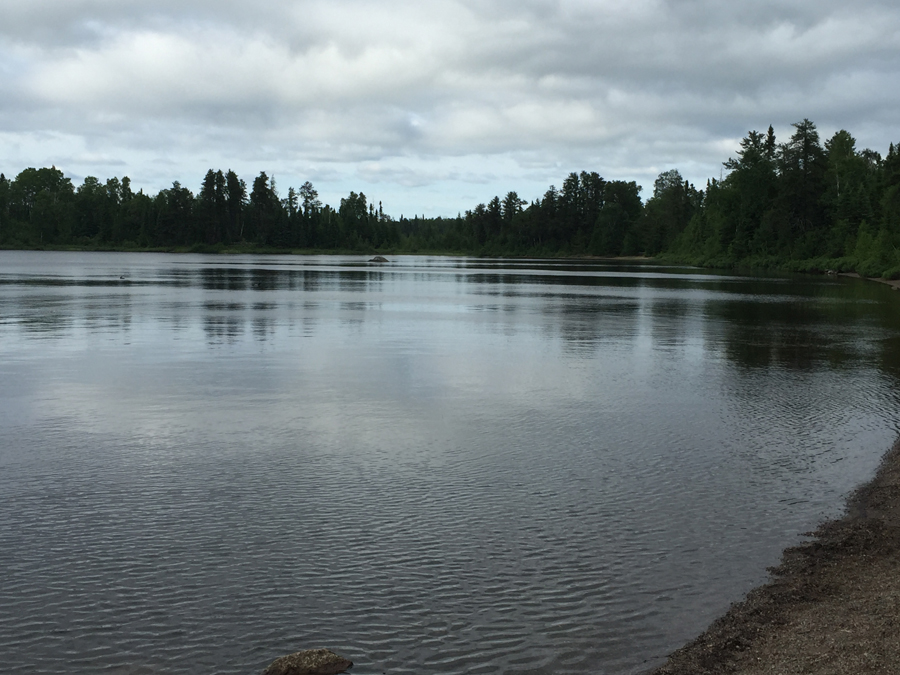 And this is to your right. There is a decent beach here of fine gravel. Lake is also fairly shallow here.


A panoramic view of Kawishiwi Lake from the entry point. (It is wider left to right than this somewhat distorted view makes it seem.)
Return to List of BWCA Entry Points (sorted by Entry Point Name or by Entry Point #)