Kawishiwi Lake
Tofte Ranger District
KAWISHIWI LAKE CAMPSITES:
None visited yet.

Kawishiwi Lake is the headwaters of the Kawishiwi River, a very important river for navigation throughout history in what is now the Boundary Waters Canoe Area.
There are seven campsites on this lake and many are often taken early on busy weekends. The campsite on the island in the northwest part of the lake is very popular. Next to the entry point landing is the Kawishiwi Lake Campground which is a campground run by the U.S. Forest Service.
Getting your canoe into Kawishiwi Lake is easy as BWCA Entry Point 37 allows you to back your car right up to the edge of the lake. This is nice after the long drive out here. You park your car across the road from the entry point. It is a large parking lot.
The only exit from Kawishiwi Lake is along the Kawishiwi River which begins in the northeast corner of the lake. This limits route options from this entry point. The river is slow moving here and flows northeast toward Square Lake.
There used to be a 2+ mile portage between Kawishiwi Lake and Perent Lake. This portage started where the small creek flows into Kawishiwi Lake at the very south end of the lake (near the present day campground). The portage ran south/southwest to the northeast bay of Perent Lake. As of Fall 2020, this old portage has been re-blazed. Appears the portage can be followed through the forest. See this trip report on BWCA.com.
Exploring Kawishiwi Lake
Routes to locations on Kawishiwi Lake are shown below:
Paddling from BWCA Entry Point 37 to the start of the Kawishiwi River

Click on the photos below to see the full resolution image - Use your browsers back button to close photo and return to this page.
PADDLING FROM BWCA ENTRY POINT 37 TO THE START OF THE KAWISHIWI RIVER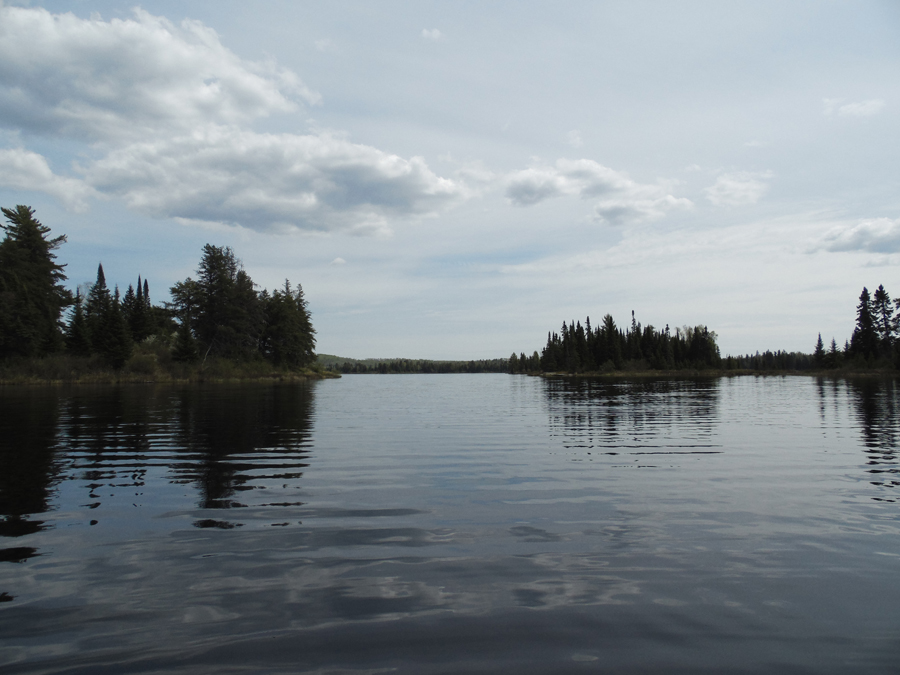 Once you are in the north part of Kawishiwi Lake, looking to the south provides a nice view of the lake.

Heading out from BWCA Entry Point 37, you paddle in a northwesterly direction across most of the lake to the north shoreline. There is a campsite located here. From the campsite you head east until paddling into the headwaters of the Kawishiwi River. You are now headed downstream toward Square Lake.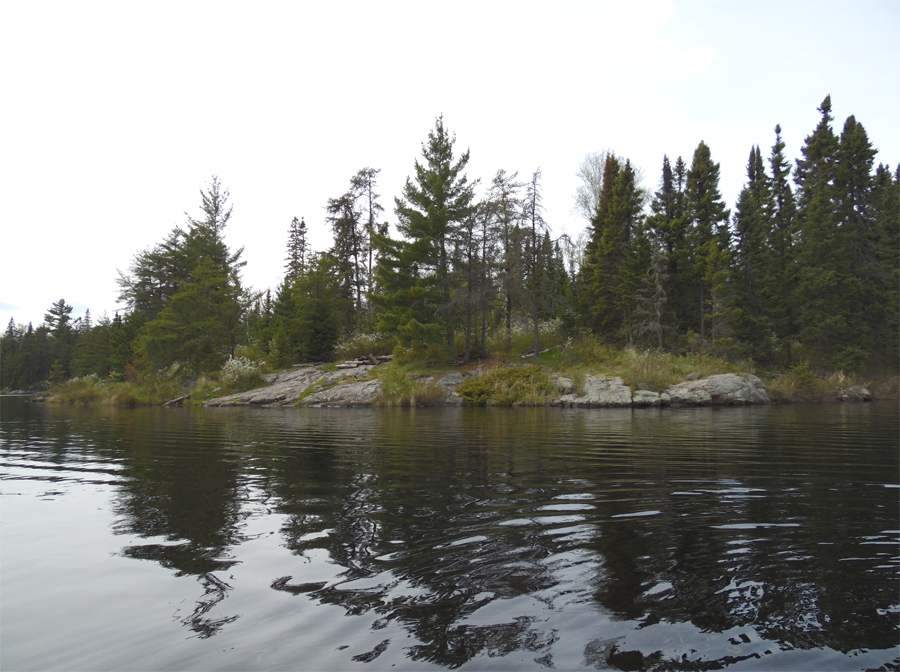 You find this campsite along the north shore of Kawishiwi Lake, west of where the Kawishiwi River begins.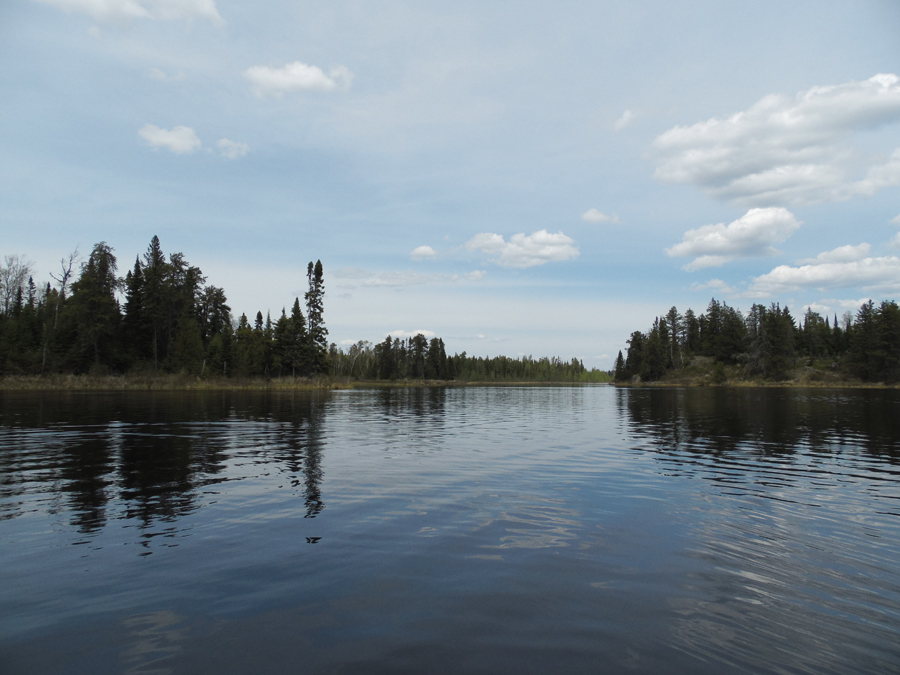 Paddling toward the east, you approach the beginning of the Kawishiwi River. This river will continue for another 75 miles through many lakes, until it eventually reaches its mouth at Fall Lake.
Route Connections for Kawishiwi Lake
From Kawishiwi Lake, you can paddle into the Kawishiwi River. Also, Kawishiwi Lake is the location of Entry Point 37 - Kawishiwi Lake.