Entry Point 23 - Mudro Lake
Kawishiwi Ranger District
Take Highway 116 (the Echo Trail) to Grassy Lake Road. Turn right on Grassy Lake Road and follow it for about a half mile. The road is gravel from here on. At this point, stay left and you will be on Mackie Road. Mackie Road goes east for roughly five miles until you reach a T-junction. At this point, turn north onto Cedar Lake Road. There is a sign at this point directing the way to Mudro Lake. Entry Point 23 at Mudro Lake is another mile and half or so. From the entry point parking lot, there used to be a road called "Cloquet Line" that went north past the entry point parking lot, but this was closed and blocked by a metal gate. The gravel road condition was pretty good, with the usual ruts and washboard sections typical of these roads. It is easily passable in any passenger vehicle. The parking lot is actually on the eastern shore of Picket Lake. A small stream that flows from Picket Lake to Mudro Lake flows under the road. Follow the small stream to the east along the portage to reach Mudro Lake landing.
The portage from Entry Point #23 is 30 rods long and nice and easy. It follows a small creek. The creek flows out of Picket Lake into the west end of Mudro Lake. This creek is navigable during good water levels in a lightly loaded canoe; expect it to be harder to travel the creek than the portage though.
Exploring the Entry Point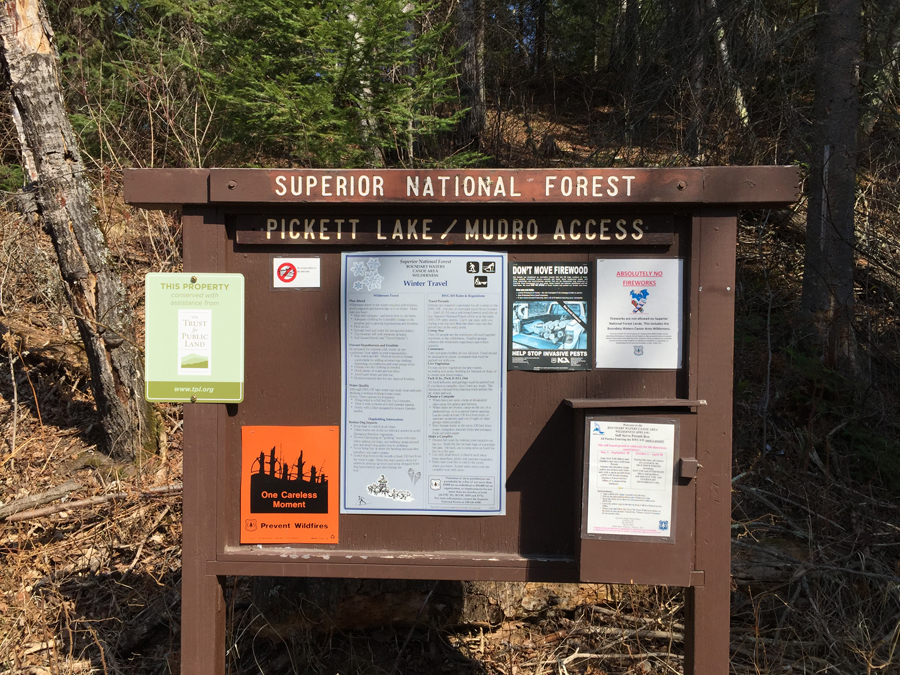 The information board at Entry Point 22 and 23.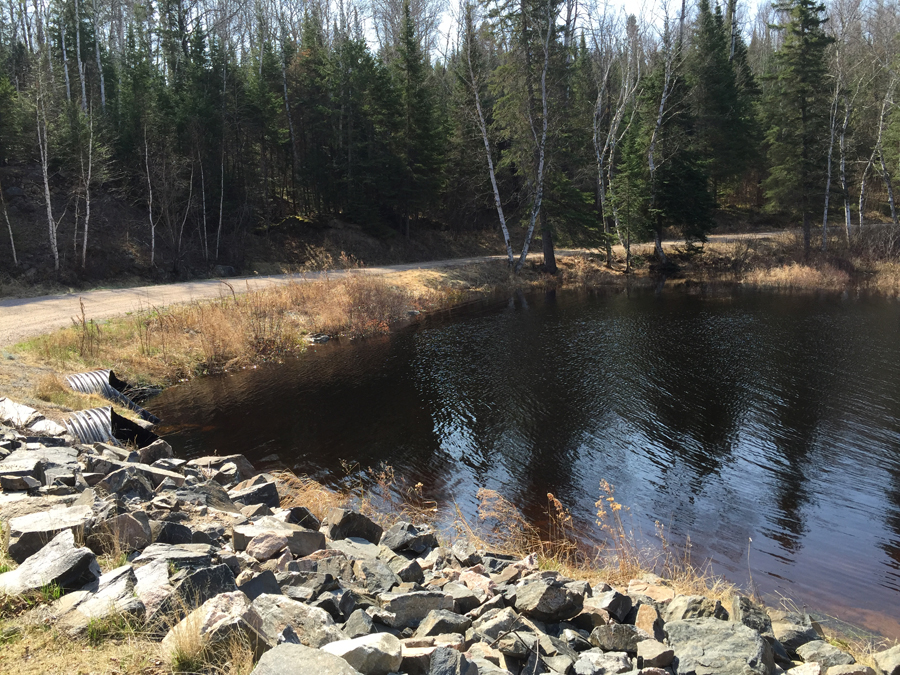 Cedar Lake Road winding around the east end of Picket Lake. Picket Lake drains via a creek through the culverts on the left. That creek is the one you follow to Mudro Lake.

A quick walk around the entry point.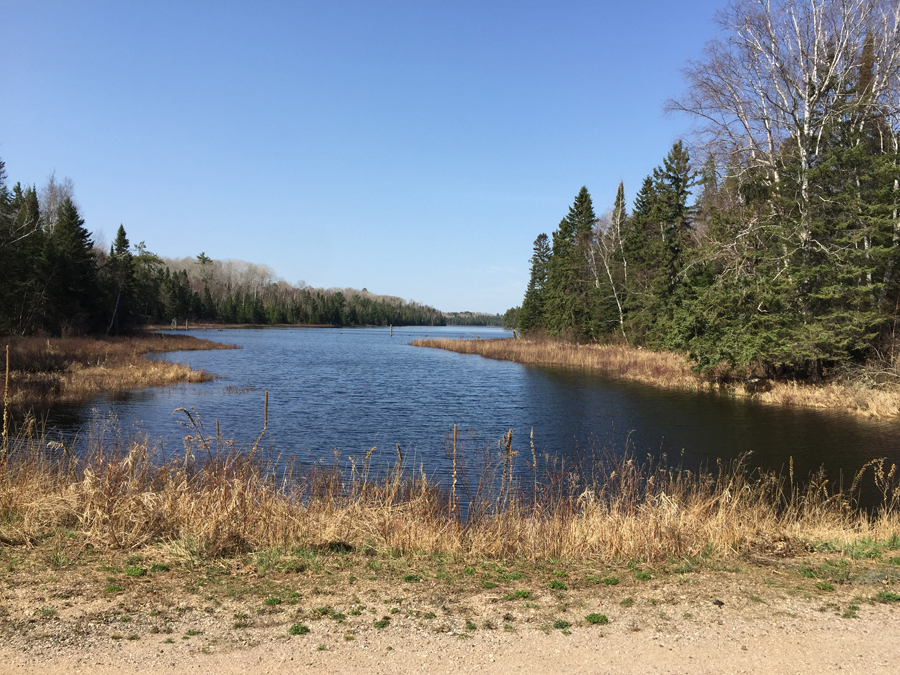 You are looking west across Picket Lake while standing on Cedar Lake Road. The parking area for Entry Points 22 and 23 is just to your right. The portage of 30 rods leading to the canoe landing, if you are going to Mudro Lake, is behind you over your right shoulder.
Portage from Parking Lot to Canoe Landing

You follow the flat and easy 30 rod portage down to the water. The creek flowing from Picket Lake toward Mudro Lake is on your right.
Return to List of BWCA Entry Points (sorted by Entry Point Name or by Entry Point #)