Whale Lake
Tofte Ranger District
This small lake is typically visited by hikers of the Eagle Mountain Trail. The final steep push to the summit of Eagle Mountain begins at the northwest corner of Whale Lake. This is also where the intersection of the Brule Lake Trail is located.
This is a very scenic lake with a large mountain/hill providing the first spectacular view of the lake for those traveling in from the Eagle Mountain Trail trailhead. Many hikers think that they are viewing Eagle Mountain at this point. That is incorrect. This scenic mountain rising over Whale Lake is actually about 80 feet shorter than Eagle Mountain at about 2,220 feet and lies almost due east of the true summit. Eagle Mountain itself is 2,302 feet high. This secondary peak is unnamed.
The Eagle Mountain Trail provides several other easy places to get Whale Lake views.
Whale Lake has two campsites along its shore. The better of these two sites is the one on the lakes north shore. The other campsite on the west side of the lake is really close to the Eagle Mountain Trail and that trail receives a lot of foot traffic.
Whale Lake has a good population of northern pike if you have a fishing pole with you.
Exploring Whale Lake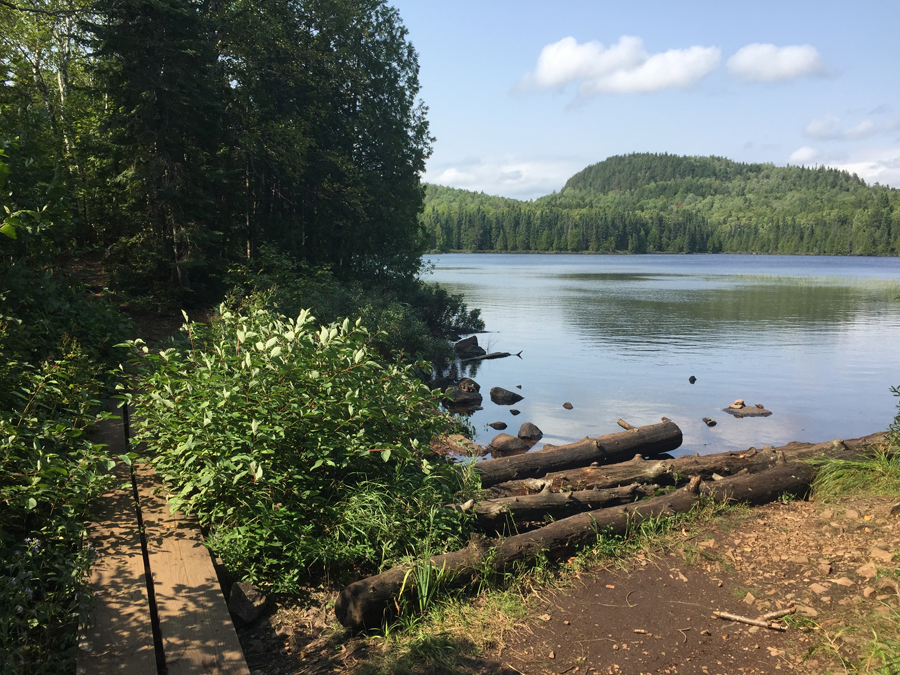 This is the view most visitors to Whale Lake remember. Many of these visitors think they are also looking at Eagle Mountain, but they aren't. This is a sister peak of Eagle Mountain and it lies just to its east. This mountain is about 80 feet shorter than Eagle Mountain. Eagle Mountain is to the left of your view and not visible from this vantage point.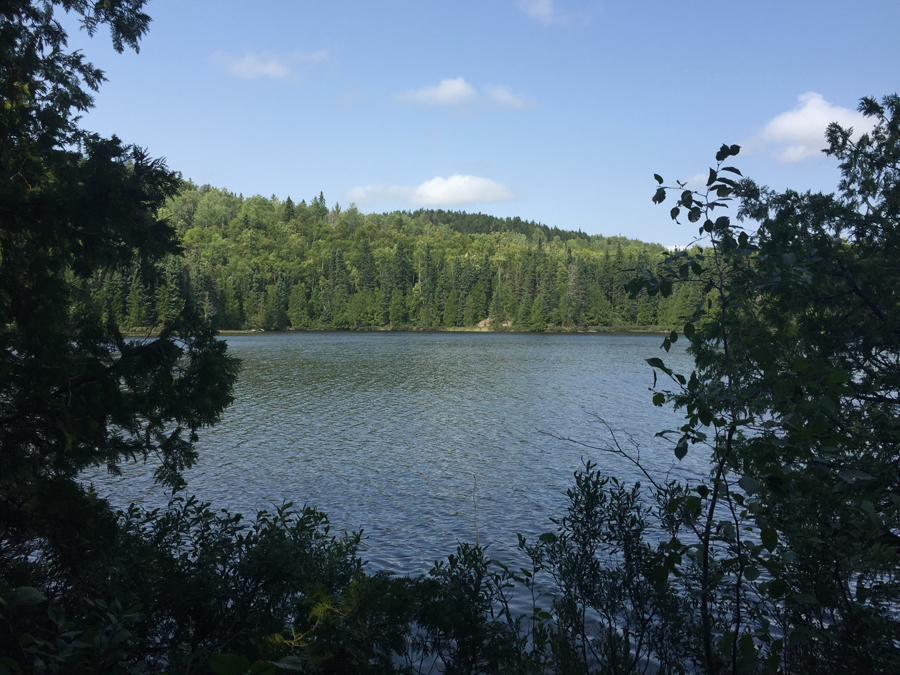 You can still see the unnamed mountain just above the trees from this view. You are now farther north up the trail around the middle point of the west shoreline of Whale Lake.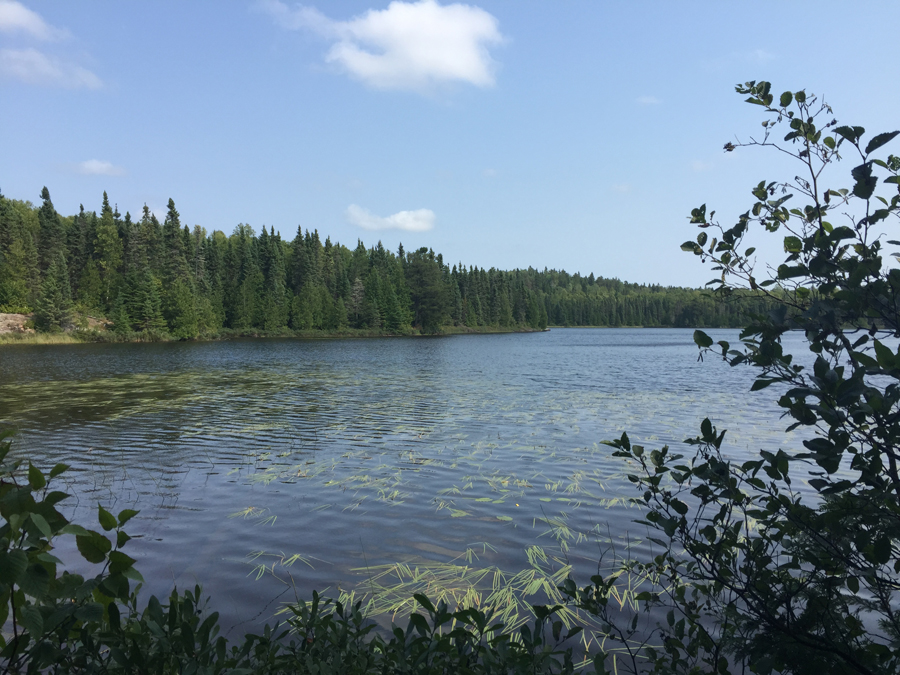 The view looking east from the northwest corner of Whale Lake near where the Eagle Mountain Trail intersects the Brule Lake Trail. You can just make out the campsite on the far left of your view. This campsite is along Whale Lake's north shore.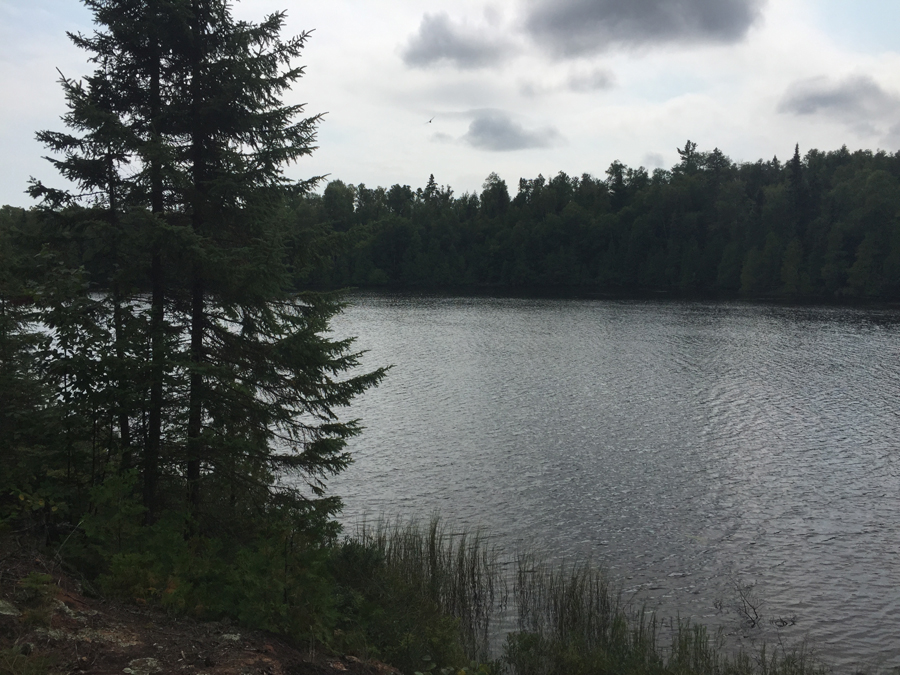 From the campsite on Whale Lake's north shore, you look toward the southeast.
Route Connections for Whale Lake
From Whale Lake, you can paddle into Whale Creek. You can also bushwhack to Belly Lake and Vireo Lake.