Baker Lake
Tofte Ranger District
This is a small lake where BWCA Entry Point 39 is located. The only route from Baker Lake is to the north into Peterson Lake over a 10 rod portage. From Peterson Lake you have to portage one more lake further north into Kelly Lake before more route options open up. The Temperance River flows through Baker Lake and out its south end to the right of the entry point canoe landing if you are standing there and facing the lake.
There are no campsites on Baker Lake. The lakes does support a population of northern pike and walleye.
Besides the Temperance River, another small creek, Horn Creek flows into Baker Lake.
The Baker Lake Rustic Campground is also located here. You can camp here for free and reservations are not required. You could just basecamp at the campground and explore the other lakes in the area with an empty canoe. Sure makes those portages easy.
Exploring Baker Lake


Baker Lake from the entry point landing. Heading to your left leads you up to Peterson Lake. The Temperance River flows out of Baker Lake to the right just out of view.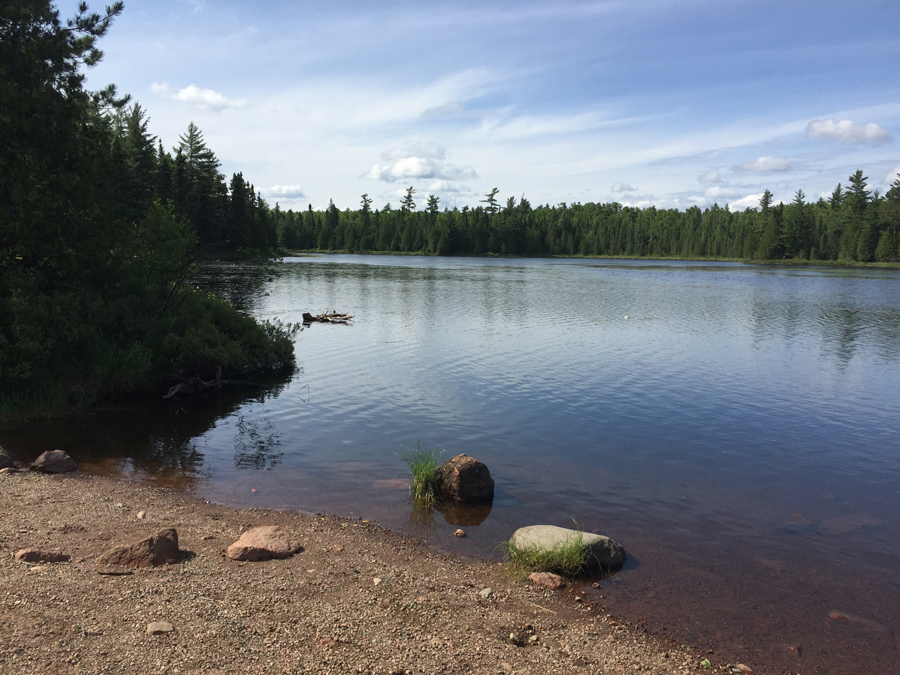 Looking northeasterly from the entry point landing.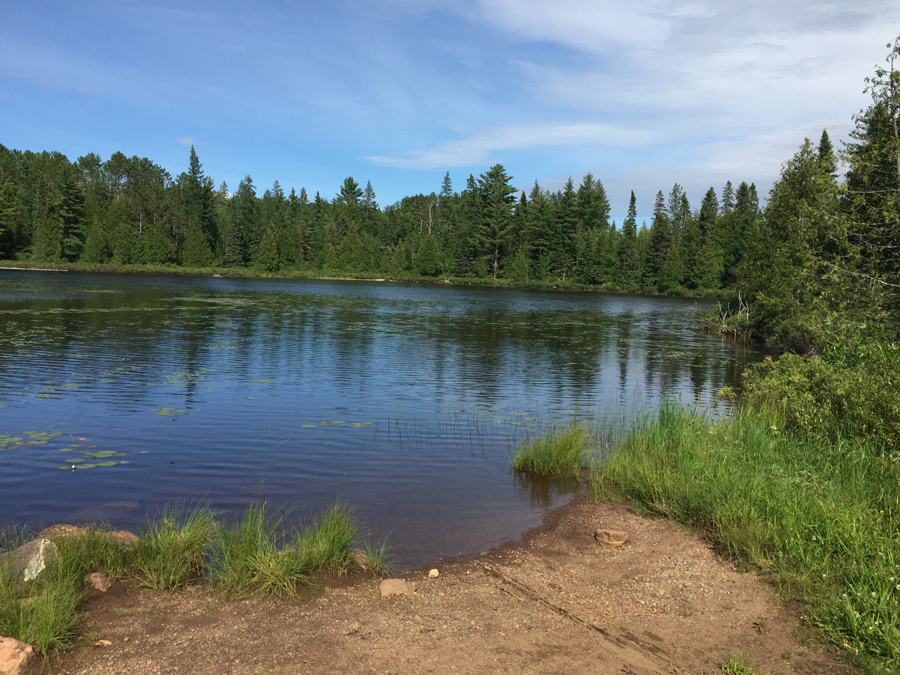 A view of the south end of shallow Baker Lake.

From the entry point canoe landing, you can see the majority of Baker Lake. The entire lake is only 20 acres.
Route Connections for Baker Lake
From Baker Lake, you can portage into Peterson Lake. You can also exit the wilderness through BWCA Entry Point 39.