Tin Can Mike Lake
Kawishiwi Ranger District
The lake is colored a light green. The eastside of the lake is heavily forested. Forest along with extensive marshy areas line the west side of the lake. The south bay of the lake where one of the logging era railroad spurs terminated contains a number of dead heads (old logs still floating in the lake dating to the early 1900's. This railroad was built by the Swallow and Hopkins Company and followed what is now the very flat portage leading to Sandpit Lake.
Northern pike are the most abundant fish in this lake, with some walleye.
Exploring Tin Can Mike Lake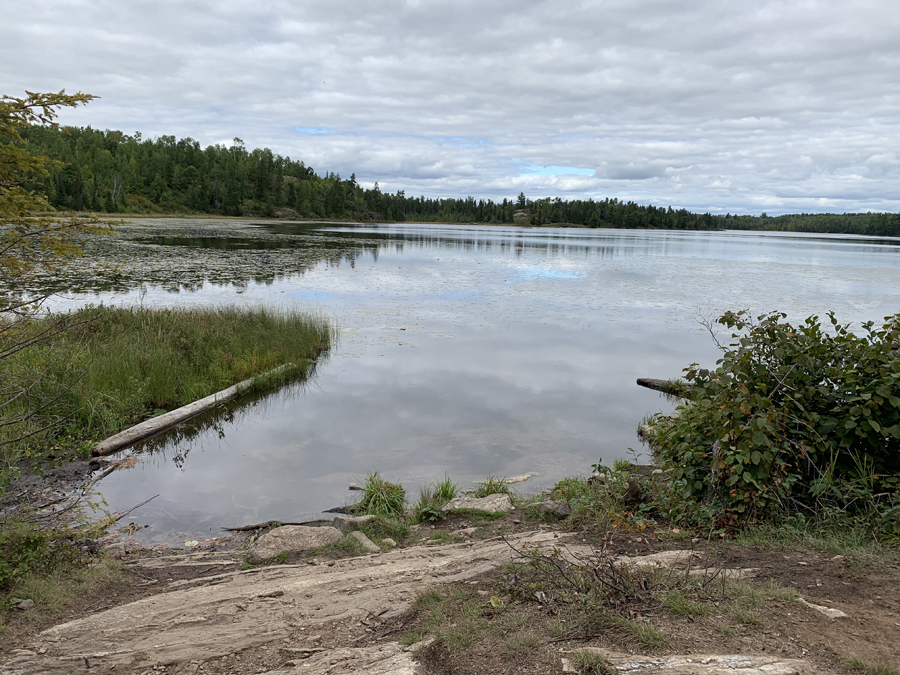 Tin Can Mike Lake as seen from the portage to Sandpit Lake.
Route Connections for Tin Can Mike Lake
From Tin Can Mike Lake, you can portage to Horse Lake or Sandpit Lake.