Mud Lake
Kawishiwi Ranger District
The maps for this lake show it has two campsites. During last visit the campsite along the south shoreline was found, but was in an abandoned status. A lot of tree fall destroyed it. The campsite just east of the Ella Lake portage was not found.
This lake probably sees few visitors. Since there may be no place to camp, this lake would be suited for day trips for paddlers camping on Ella Hall Lake. The portage between Ella Hall Lake and Mud Lake is in good shape. The portage between Mud Lake and the Four Mile Portage is fairly rough.
The lake has northern pike in it. Also several loons and trumpeter swans were present. A number of beaver lodges speckle the lakes shoreline too.
Muskeg Creek starts here and flows out the west side of the lake. You cross the creek just south of where the Mud Lake portage intersects the Four Mile Portage.
Exploring Mud Lake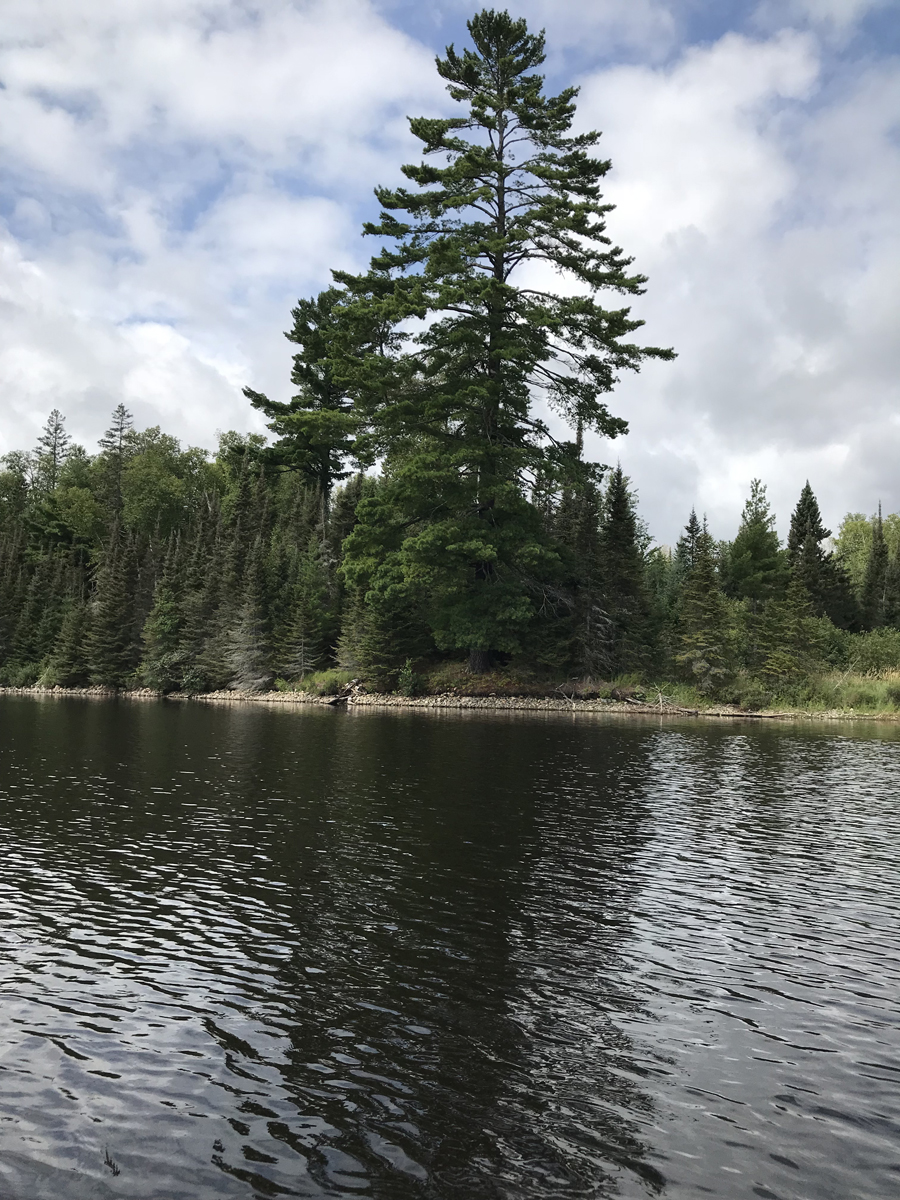 A prominent pine that stands along the west shoreline of Mud Lake.

Heading out from the portage connecting Mud Lake to the Four Mile Portage, paddle in a counterclockwise direction until you arrive at the abandoned campsite on the south shoreline of Mud Lake.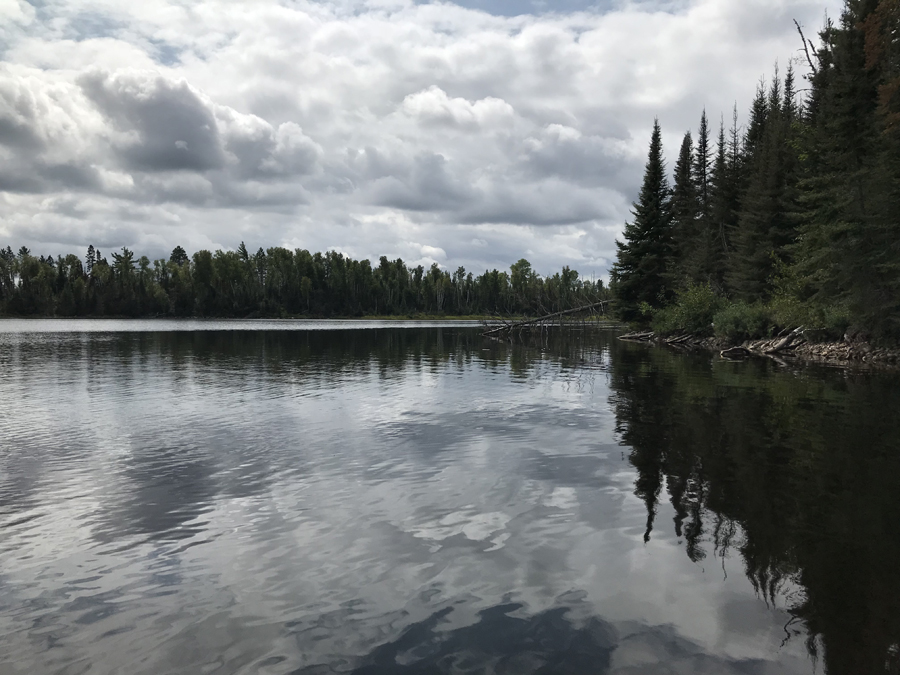 A view along the northeast shoreline of Mud Lake with the eastern bay of the lake just right of center.

A old, overgrown beaver lodge near the northwest shore of the Mud Lake.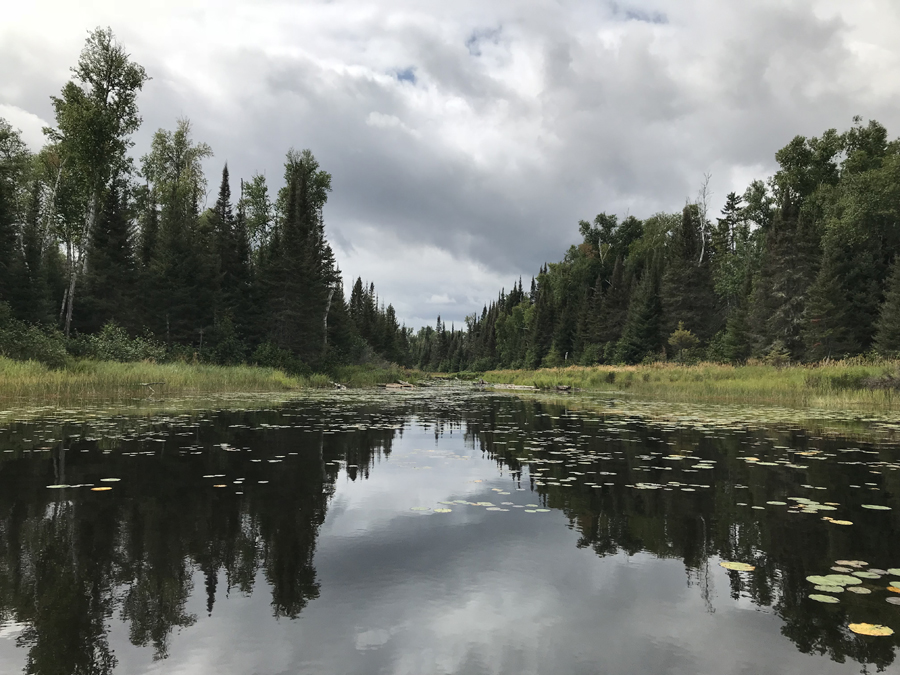 The shallow northwest bay of the lake. This is the beginning of Muskeg Creek which flows out of Mud Lake to the west/northwest to Muskeg Lake.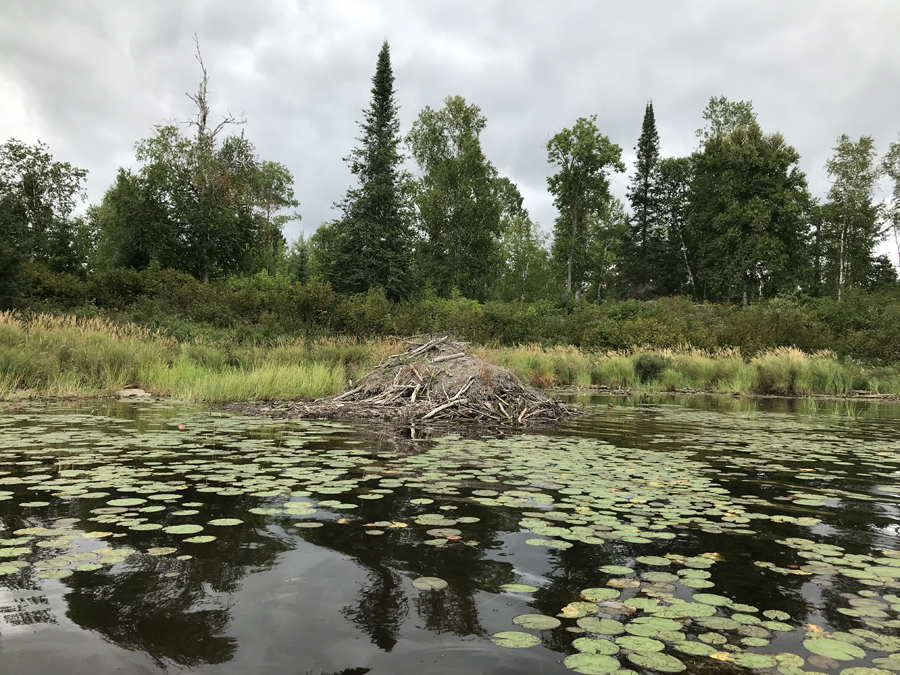 Another beaver lodge along the north side of the prominent west point of land jutting out into Mud Lake.

After leaving the abandoned campsite on the south shoreline of Mud Lake, continue in a counterclockwise direction around the lake. Eventually you reach the Ella Hall Lake portage location which is along the northeast shoreline.
Route Connections for Mud Lake
From Mud Lake, you can portage to Ella Hall Lake and to the Four Mile Portage. You can take the Four Mile Portage to Basswood Lake or Fall Lake.