The Portage between Fall Lake and Basswood Lake
Portaging Direction: From Fall Lake to Basswood Lake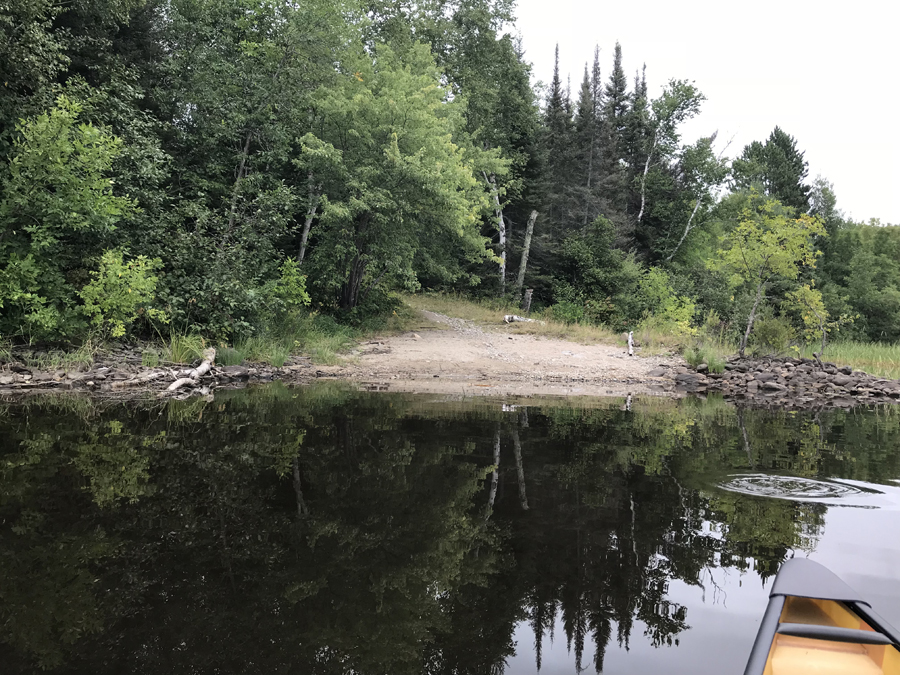 Before starting this portage, you may want to do a little fishin' (notice swirl right in from on canoe). This portage used to host a railway back in the logging era so it is wide and flat as a pancake. The canoe landing as you can see poses no difficulties.

A close up of the sandy canoe landing on the Fall Lake end of the Four Mile Portage.

Other than being ridiculously long, this portage is pretty easy. It is wide, well trodden and flat. Even better, you can use a portage wheel on this portage...just roll your gear down the trail.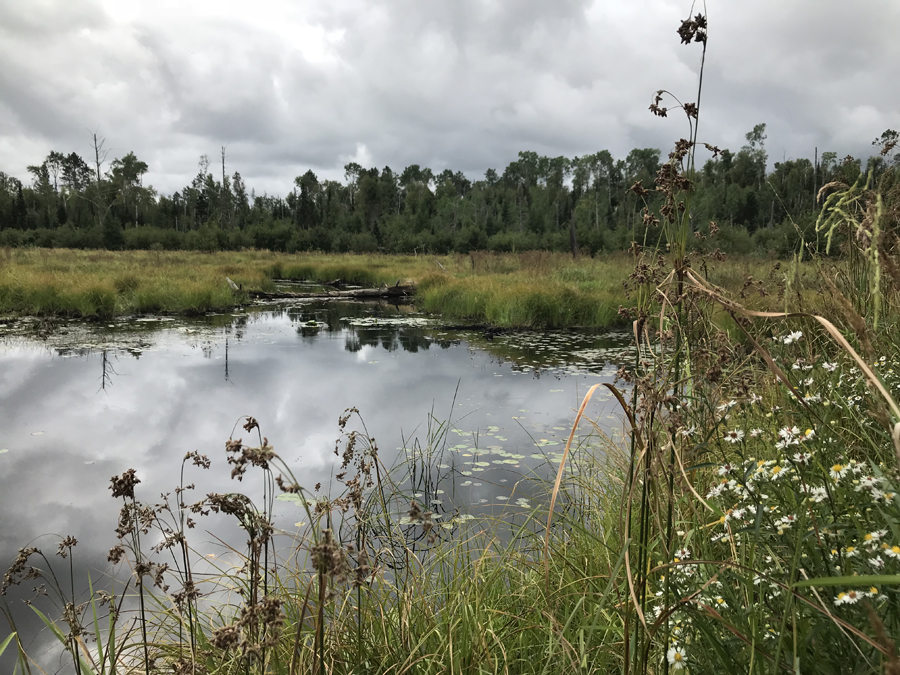 Perhaps 1/3rd of a mile before the Mud Lake portage intersects the Four Mile portage you will come to this wetland area. This is actually Muskeg Creek where it intersects the portage.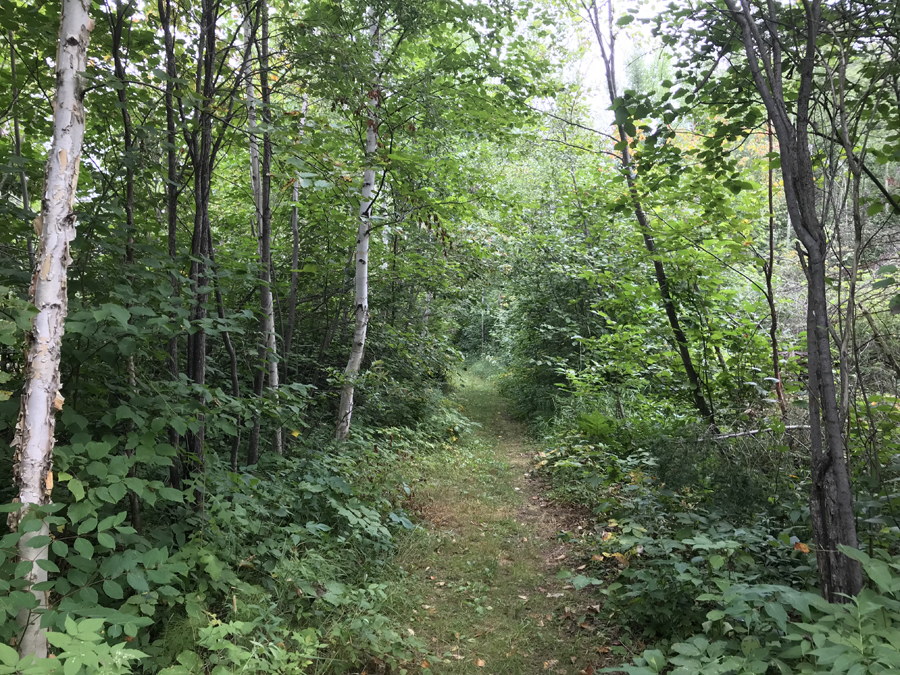 A pretty typical view of the Four Mile Portage (aka Long Portage on many maps).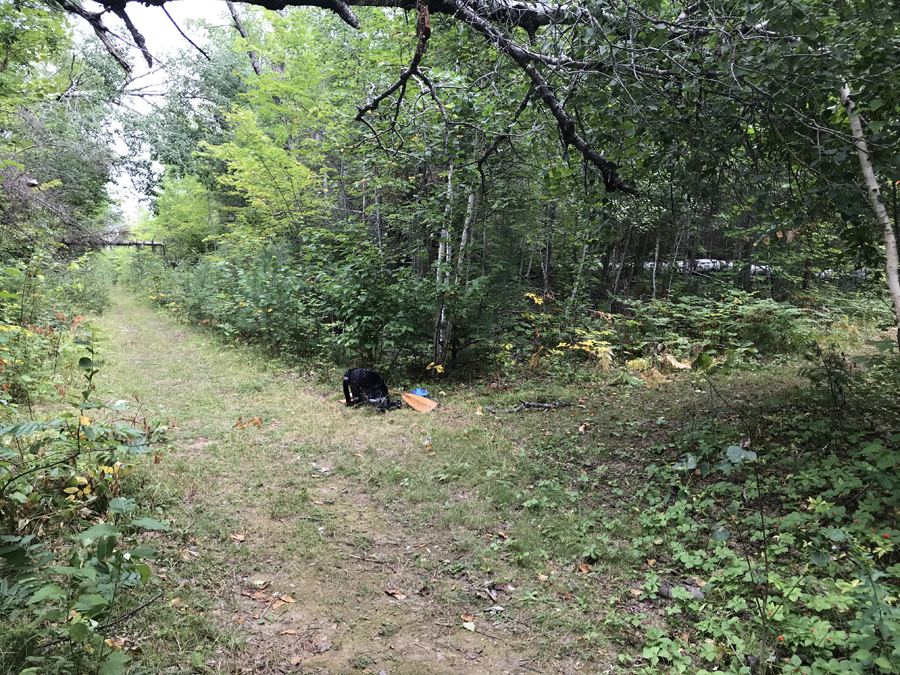 You have arrived at the intersection of the Four Mile Portage and the Mud Lake portage. This is a somewhat rugged portage leading to Mud Lake. It is 84 rods long.

The northeast corner of Muskeg Lake as viewed from the Four Mile Portage. It's still about 2 miles more to Basswood Lake from here. You are about halfway done. Note that this portage is much more difficult to travel between Basswood Lake and Muskeg Lake. The section of the portage nearer to Basswood Lake is often flooded because of beaver activity. There are several sections you may have to sometimes paddle across because the water gets so deep. If you do make it to Hoist Bay on Basswood Lake, look for an old steam locomotive just below the lakes surface near the end of this portage.
You aren't at Basswood Lake yet. More to come...
Now that you've made it over the portage, visit: BASSWOOD LAKE
Portaging Direction: From Basswood Lake to Fall Lake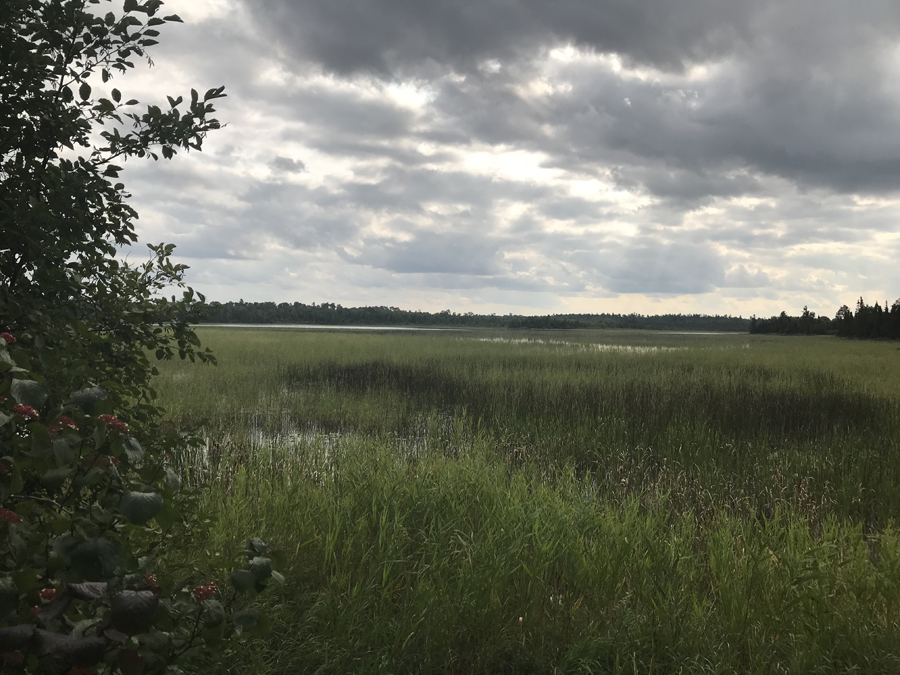 Coming from Basswood Lake, this is your first view of Muskeg Lake. This means you are about halfway across the Four Mile Portage.

Traversing the Four Mile Portage coming from Basswood Lake and heading for Fall Lake. You can use portage wheels on this portage and you will often see them stowed on the ends of this portage.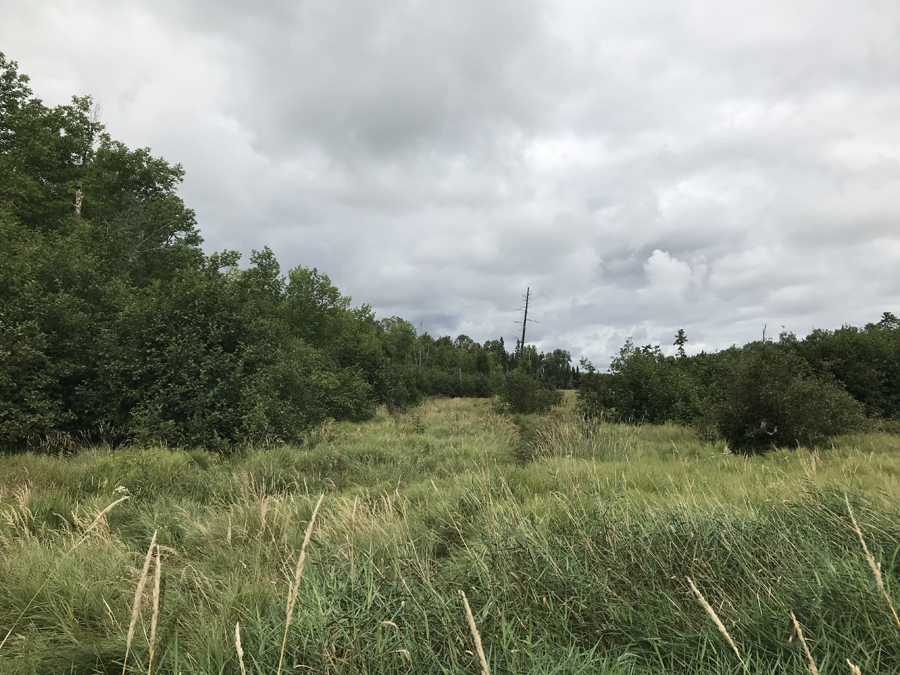 Looking to the north at the lowland area through which Muskeg Creek flows. This is the location where Muskeg Creek is crossed by the Four Mile Portage.
Now that you've made it over the portage, visit: FALL LAKE
Return to the BWCA Portage List