Unload Lake
Gunflint Ranger District
The portage from Unload Lake to Frost Lake is 40 rods on the south side of the short creek between the two lakes. The portage is mostly to get around a large beaver dam. Depending on water levels, you can sometimes paddle through/do a beaver dam liftover into Frost Lake.
The lake looks pretty shallow. If there are any fish in this lake, they are probably northern pike.
Unload Lake drains west into Frost Lake.
Exploring Unload Lake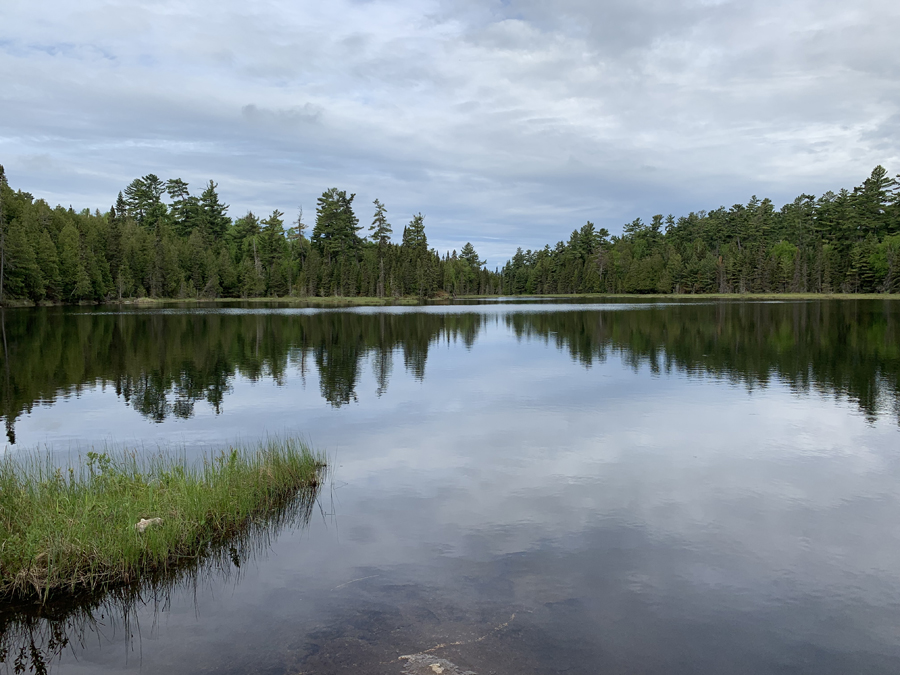 Unload Lake looking due west while standing at the Gordon Lake portage. Frost Lake portage would be just right of center in that notch where the tree line reaches its lowest point.

View of nearly the entire lake looking west.
Route Connections for Unload Lake
From Unload Lake, you can portage to Frost Lake or Gordon Lake.