BWCA Entry Point 84 - Snake River
Kawishiwi Ranger District
From Ely, follow Minnesota Highway 1 east for about 18 miles to Tomahawk Road (Forest Road 173). Take a left onto this road and follow it for about 6 miles. The road is usually fairly well graded. You eventually come to the BWCA entry point sign for the Little Isabella River and the Snake River. Take a left onto this road (Forest Road 381) which heads north. This road is narrower and usually rougher than Tomahawk Road. Follow this road until it comes to a 'T'. A sign here indicates that it is 1 mile to the Little Isabella River to the right. The sign also indicates it is 1 mile to the Snake River to the left. Either way you go, expect a bumpy ride as these roads are in fairly rough shape. By summer time, grass rows two feet high down the middle ridge of the road in both directions. Be careful driving since this grass can sometimes hide boulders and large pieces of wood.
This is a fairly small parking lot and you can park right near to the start of the long portage that goes down to the Snake River. The portage is in very good condition and a piece of cake to walk. However, it is 198 rods long.
Route options from this entry point are fairly limited. You must paddle down the Snake River to the Isabella River. This is right near the mouth of the Isabella River at Bald Eagle Lake. Bald Eagle Lake provides route options to the north and west. East leads to Quadga Lake and Lake Isabella beyond. A nice loop of rivers (The Three Rivers Route?) would be to paddle down the Snake River, head east up the Isabella River and then back upstream (south) on the Little Isabella River. It is just a two mile walk from the Little Isabella River entry point back to the Snake River entry point along a nearly deserted road.
Exploring the Entry Point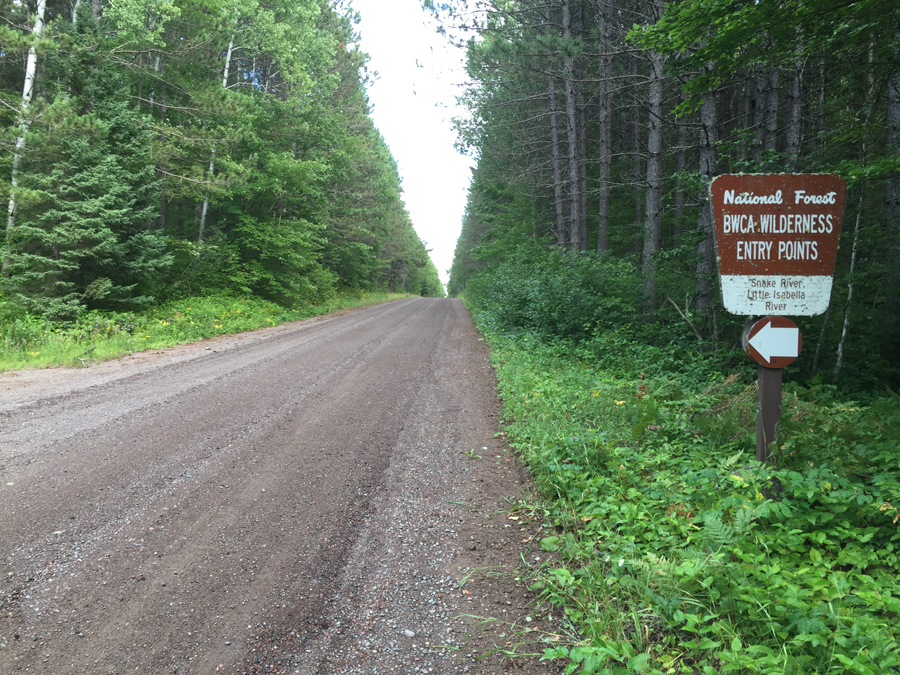 When you see this sign along Tomahawk Road, follow the arrow and turn onto Forest Road 381.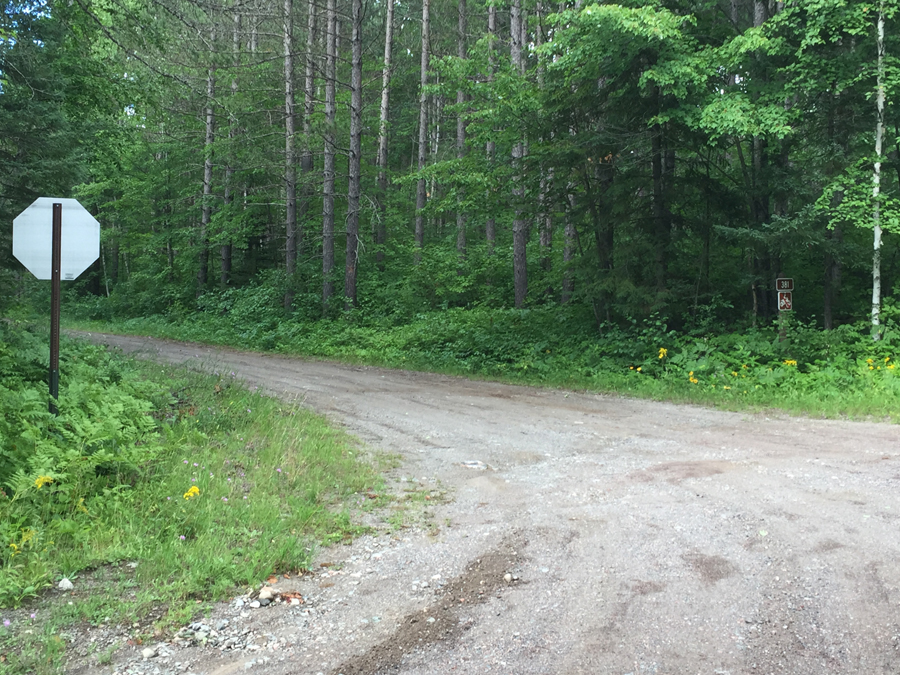 Forest Road 381 runs for about two miles. This road is not as well graded as Tomahawk Road, but is still much better than the road you will take after it.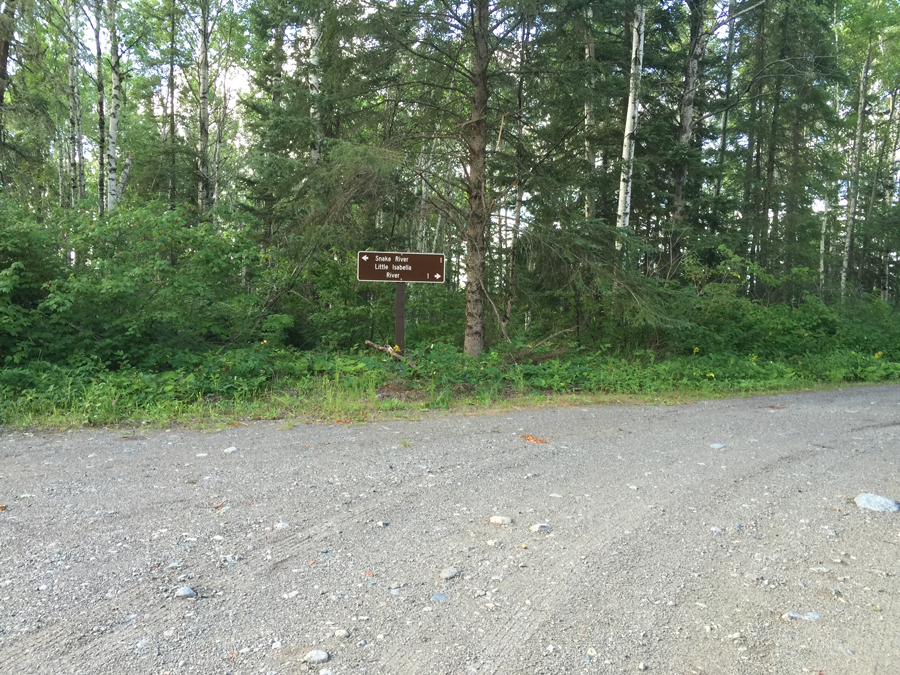 This T-intersection sign shows distance of one mile to either entry point.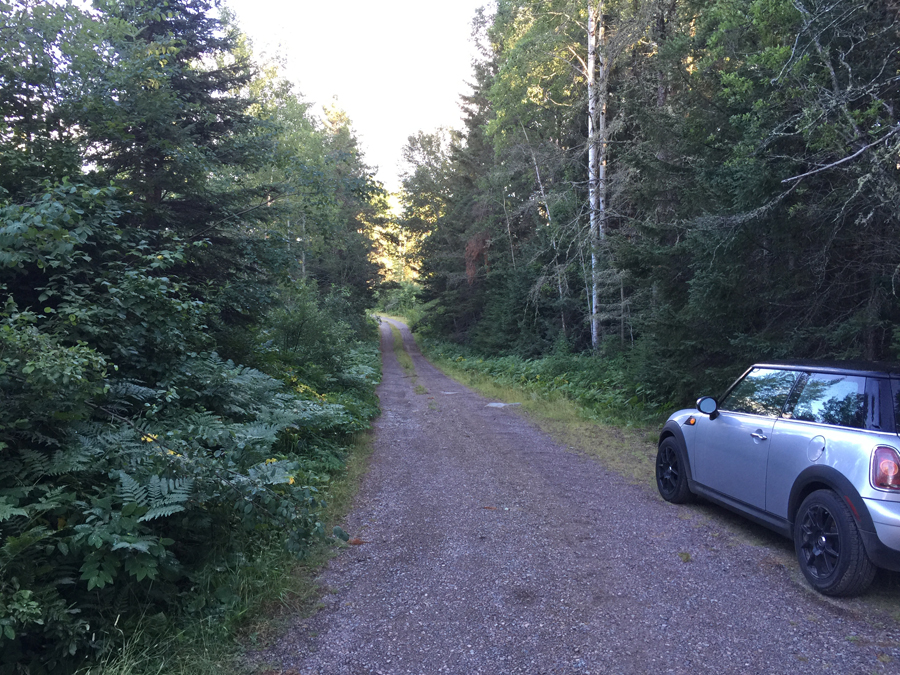 A look at the access road from the entry point parking lot. This is a rugged road; much more difficult to drive than it appears here. That car on the right was scraping bottom a fair amount getting here.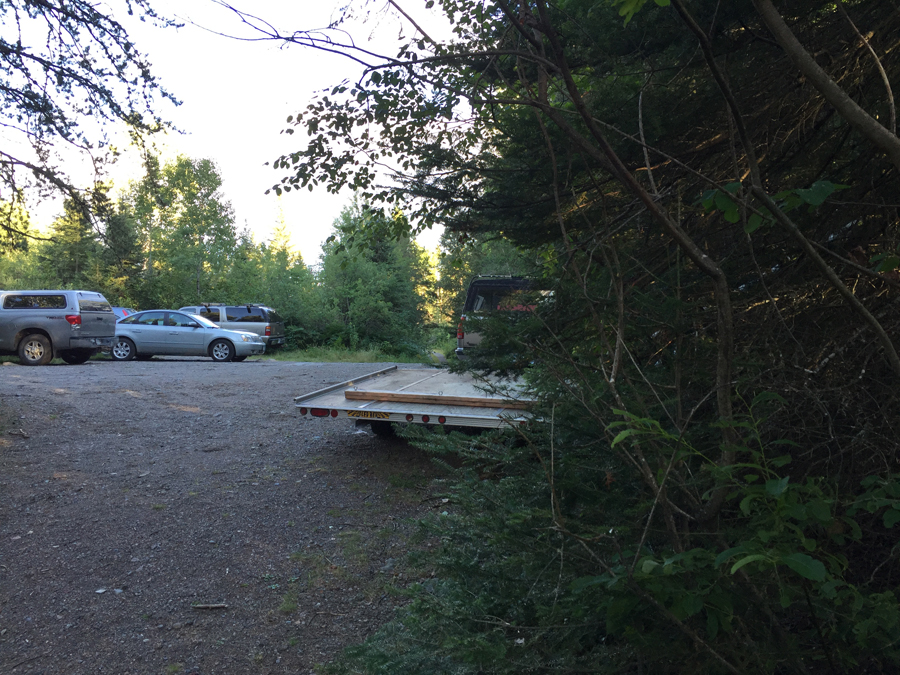 The parking area for the Snake River entry point. This parking lot is a little bigger than the one for the Little Isabella River entry point.

A walk around the small parking area of BWCA Entry Point 84.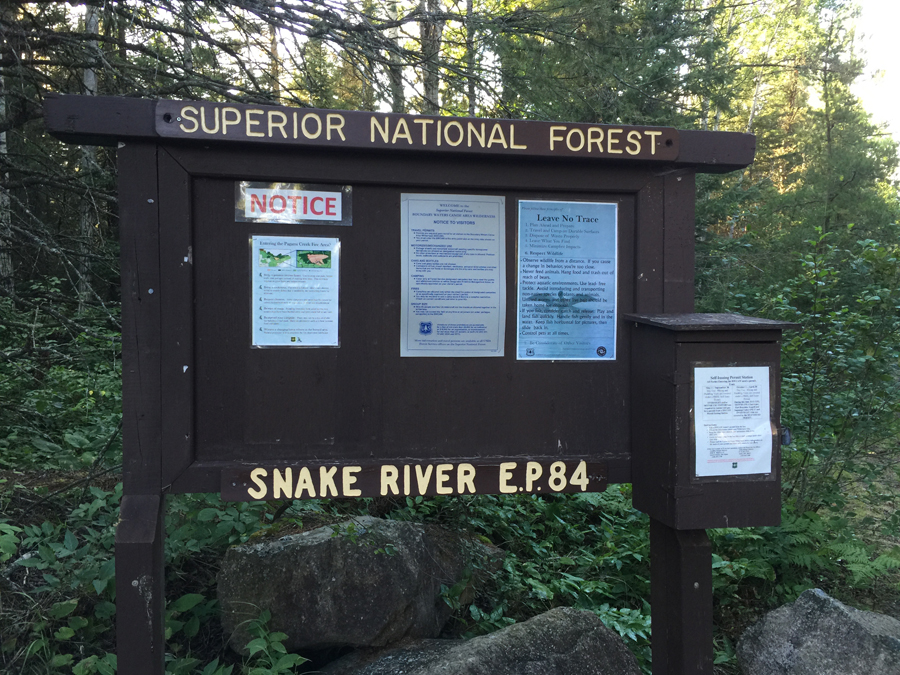 The bulletin board. The portage of 198 rods starts just to the right of this signage.
Return to List of BWCA Entry Points (sorted by Entry Point Name or by Entry Point #)