BWCA Entry Point 25 - Moose Lake
Kawishiwi Ranger District
Directions to this entry point: From Ely, Minnesota, head east on West Sheridan Street 1.2 miles toward North Central Avenue. Continue onto Highway 169 North (Fernberg Trail) for about 17 miles until you come to Moose Lake Road. Turn left on Moose Lake road and travel 2.3 miles to the large parking lot that serves the entry point and motor boat traffic on Moose Lake.
There are two main outfitters based on Moose Lake. These are Williams & Hall and LaTourell's. You pass by both of them on the way to the entry point.
Motorboats are allowed on Moose Lake. Much of the motorboat traffic is from outfitters shuttling canoeists up to Prairie Portage on Basswood Lake. Motors are allowed on Moose Lake, Newfound Lake and Sucker Lake. If you are planning on using Moose Lake as your entry point into the BWCA, most groups head northeast and either paddle up to Prairie Portage (where you can get into Basswood Lake or head into Quetico Provincial Park) or head into Splash Lake and Ensign Lake. It is also possible to portage to Wind Lake.
From the unloading area you will have to haul your gear about 10 rods to the edge of the lake along a well maintained gravel path. Once you leave the entry point landing, most groups typically head to the right (northeast). You enter the BWCA as you pass the end of the island on your left when heading in this direction.
Exploring the Entry Point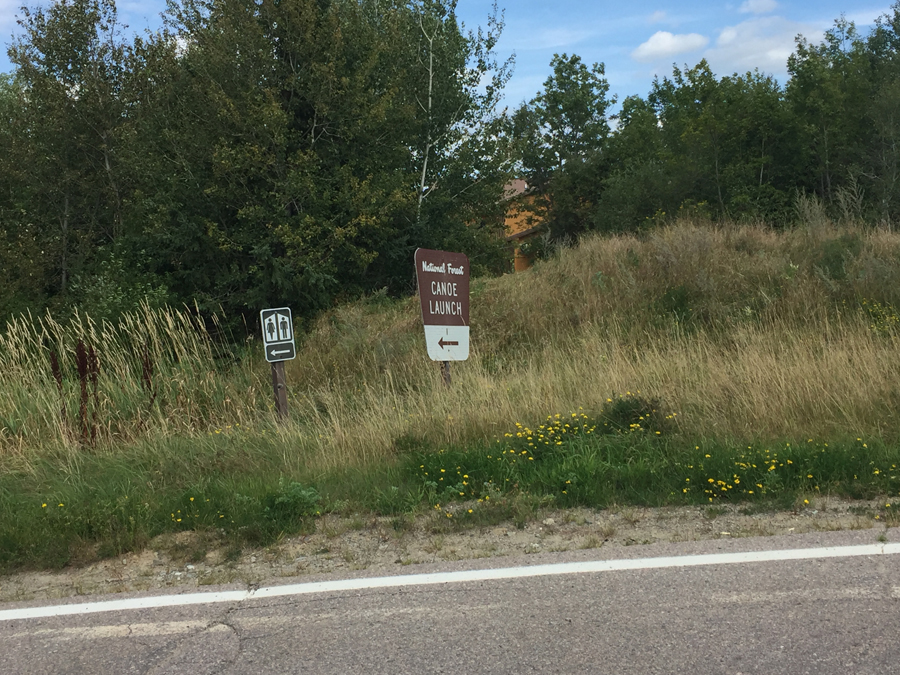 Sign near the end of Moose Lake Road indicating your imminent arrival at the entry point.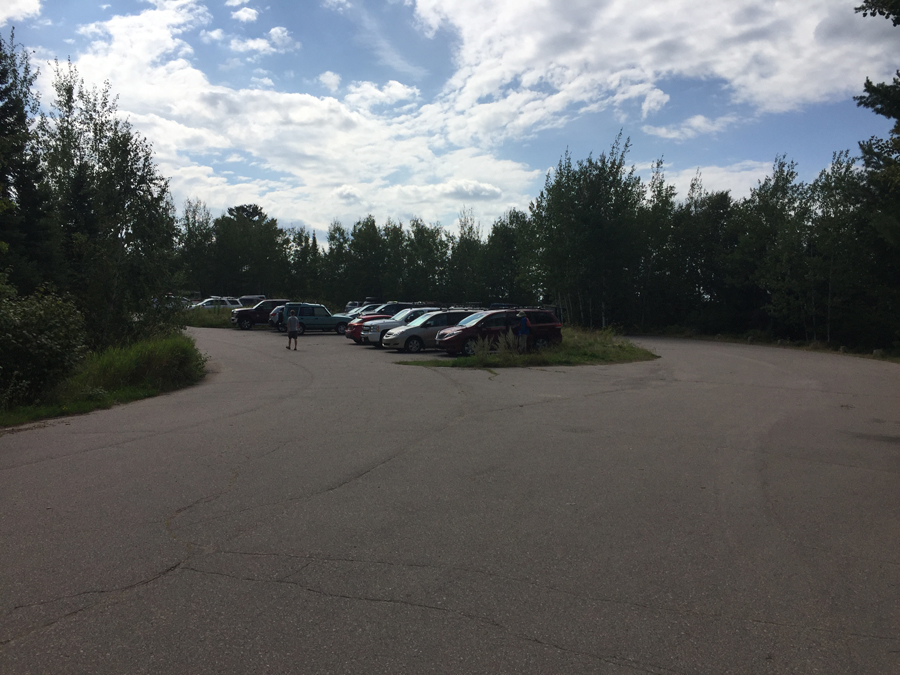 The parking lot is large and divided into two sections. Moose Lake has the highest entry quota of any BWCA entry point.

A look about the parking lot.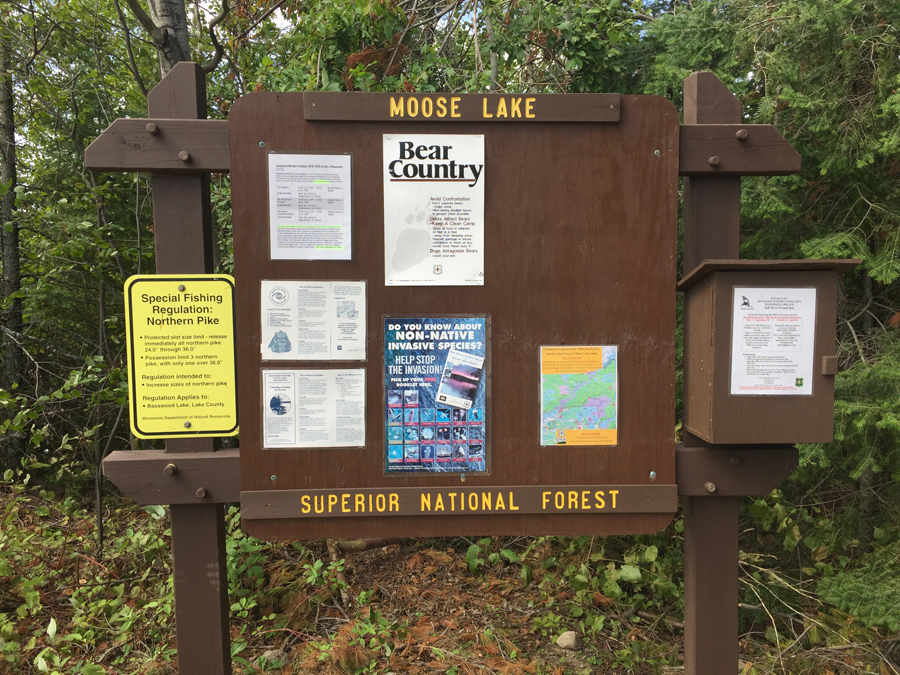 The bulletin board at Moose Lake. If you need a day permit, they are found in the box to the right.

Walking from the edge of Moose Lake up to the unloading area by the parking lot. This can be a very busy place during peak times.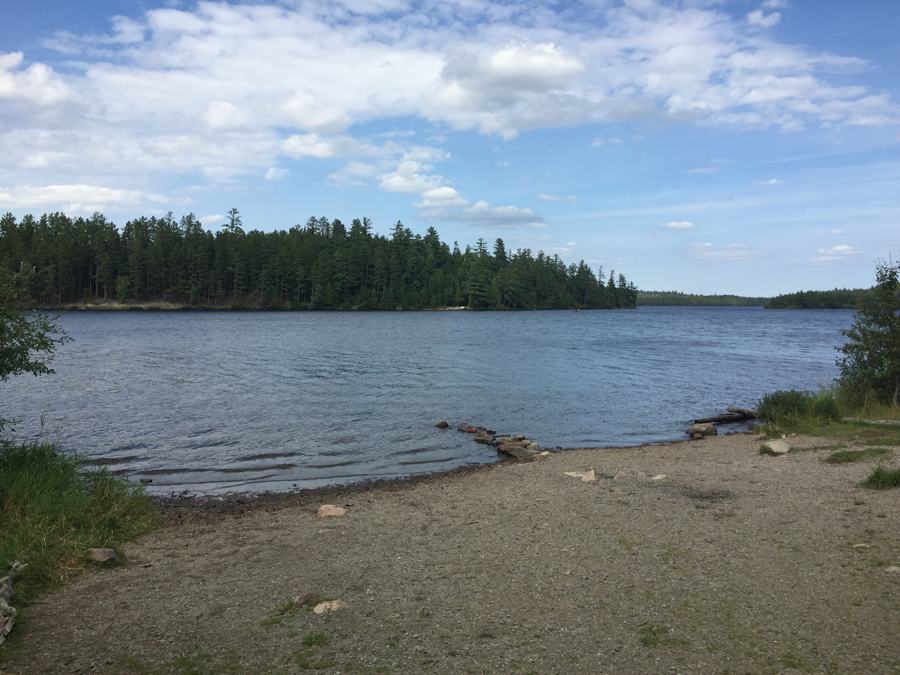 The lake is down the hill. The path is wide and sandy and well worn from all the happy campers that start their BWCA trips at Moose Lake.
Return to List of BWCA Entry Points (sorted by Entry Point Name or by Entry Point #)