Doe Lake
Gunflint Ranger District
This is a small lake accessible from Karl Lake. You can continue on to Fawn Lake from Doe Lake.
The channel between Karl Lake and Doe Lake can be blocked to varying degrees by beaver activity. You may be able to paddle mostly through, but you might have to do a beaver dam liftover.
There is no fishing data on the Minnesota DNR website for this lake. However since the channel between Doe Lake and Karl Lake is easily passible for fish, there should be something swimming in this lake. The lake is certainly more than 10 feet deep but have no depth data beyond that.
There are no campsites on this lake.
Fawn Lake drains into Doe Lake and that in turn drains into Karl Lake.
Approach to Doe Lake
Enter the channel leading from Karl Lake to Doe Lake. This channel is near the bay where the Lower George Lake portage is located.
Bushwhack to Doe Lake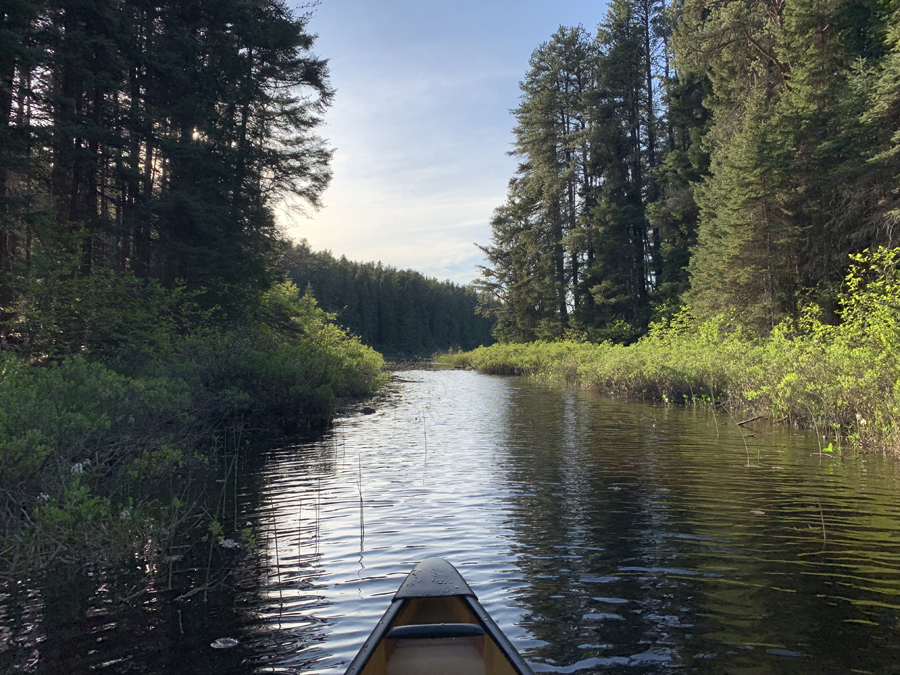 The channel leading into Doe Lake from the Karl Lake end. View is toward the northwest.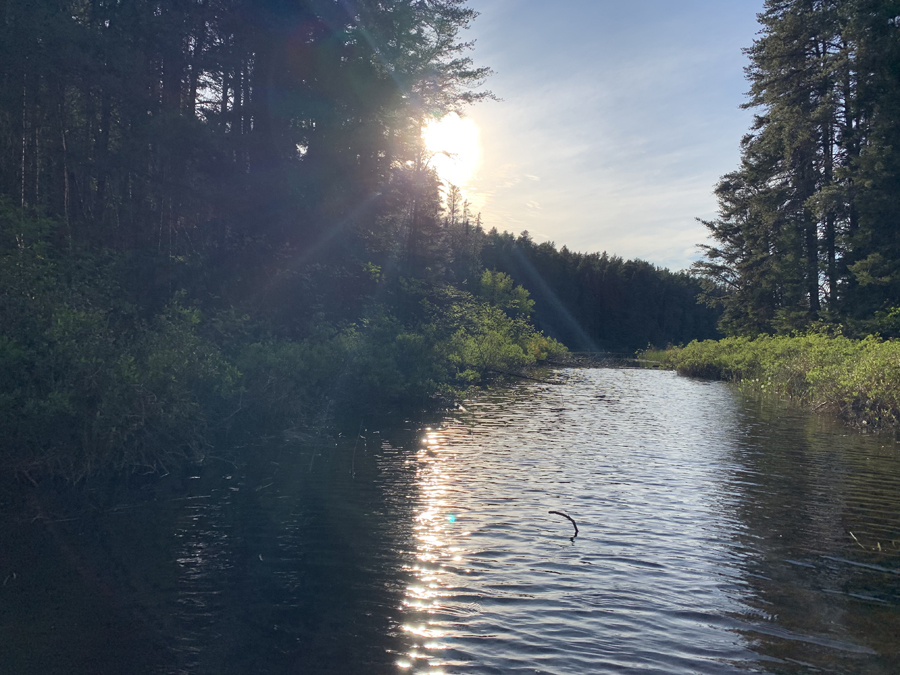 Paddling the short channel between Karl Lake and Doe Lake.

An easy paddle up a short channel between the two lakes. You may encounter a beaver dam.
Exploring Doe Lake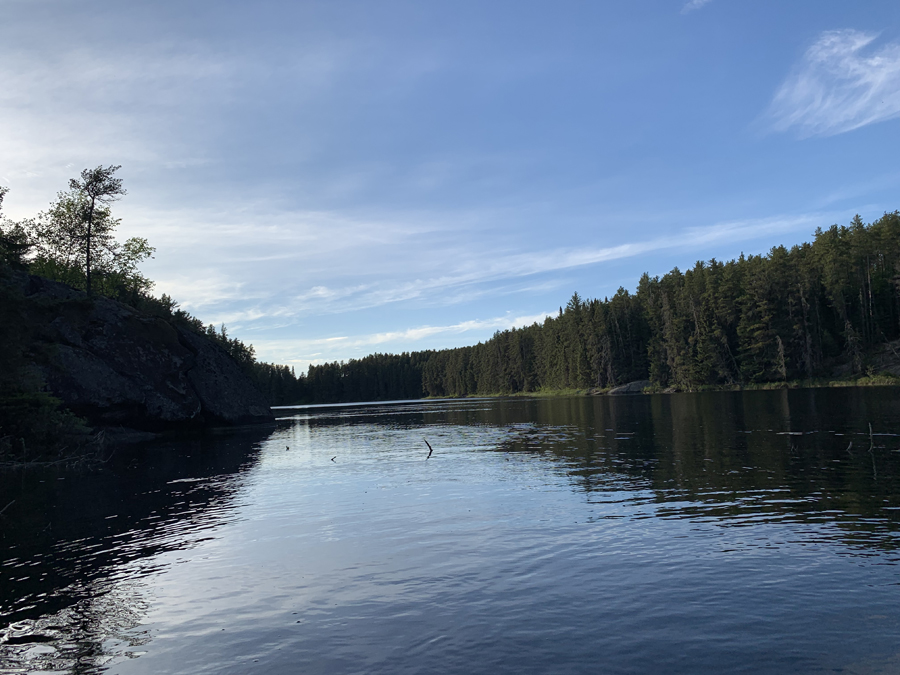 Doe Lake looking northwest from the south end of the lake just after exiting the channel that leads back to Karl Lake.

Paddling from the channel leading back to Karl Lake over to the small creek coming down from Fawn Lake on the north end of Doe Lake.

Paddling from the location of the bushwhack to Fawn Lake (near mouth of small creek) found along the north shore of Doe Lake back to the channel leading to Karl Lake.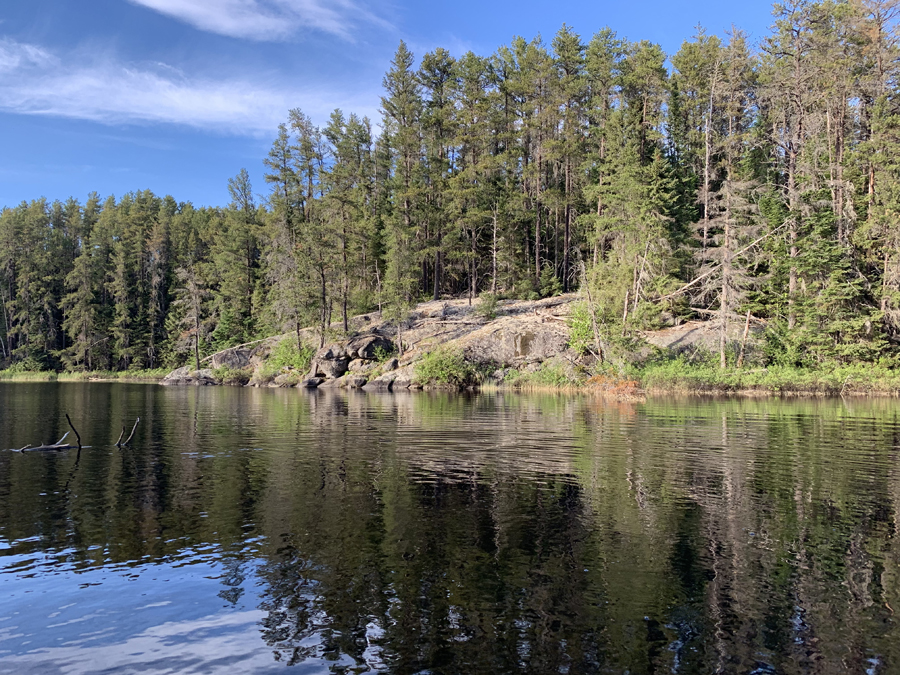 Large rock outcropping along the eastern shoreline of Doe Lake near the lake's south end.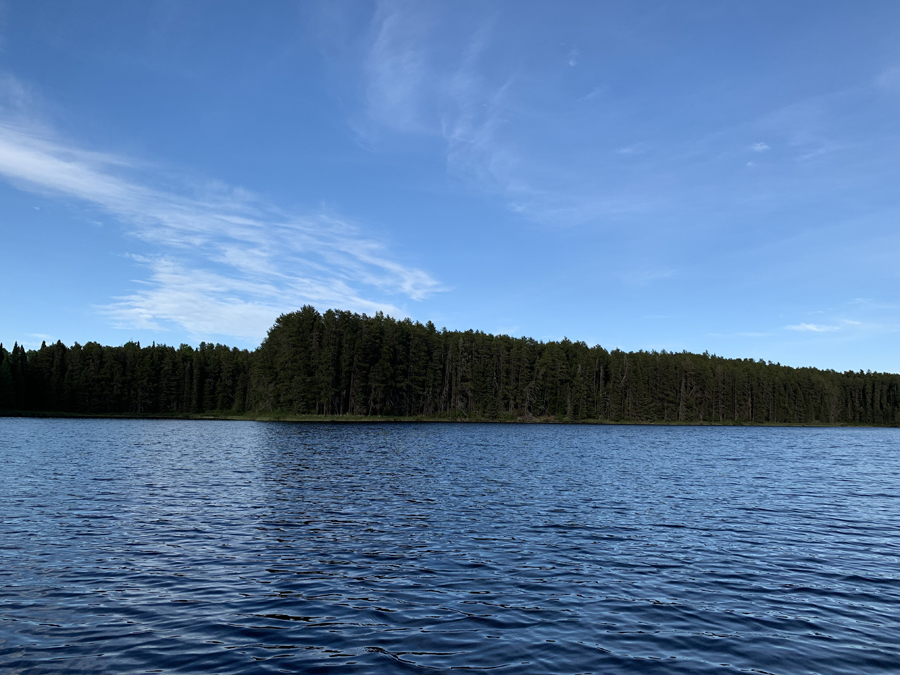 The prominent point along the eastern shoreline of Doe Lake.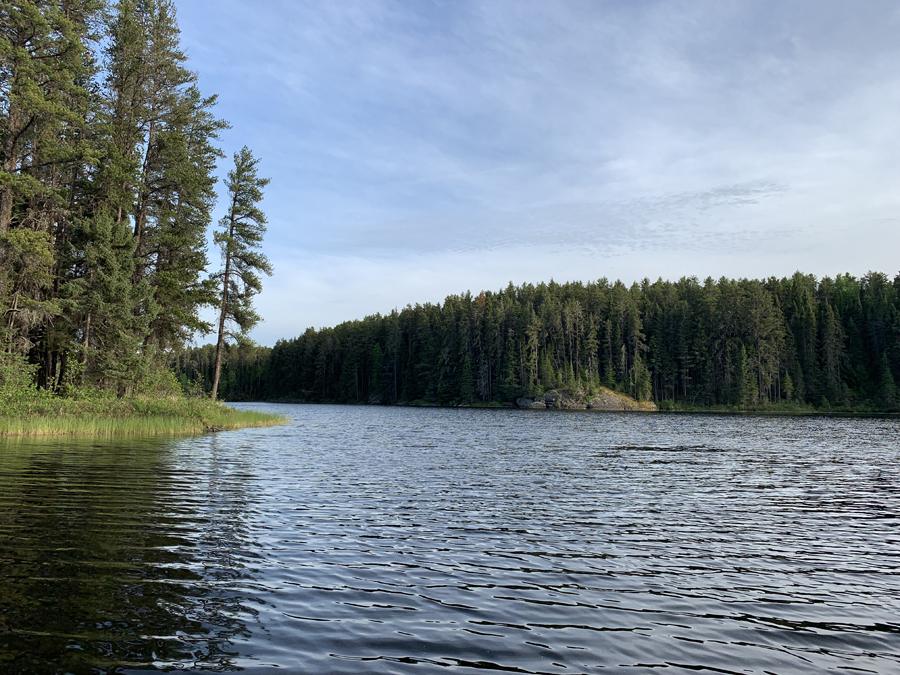 View toward the south of Doe Lake as seen from the northern part of the lake.
Leaving Doe Lake

Paddling down the channel from Doe Lake to Karl Lake.
Route Connections for Doe Lake
From Doe Lake, you can bushwhack to Fawn Lake and/or Karl Lake.