Campsite on Range Lake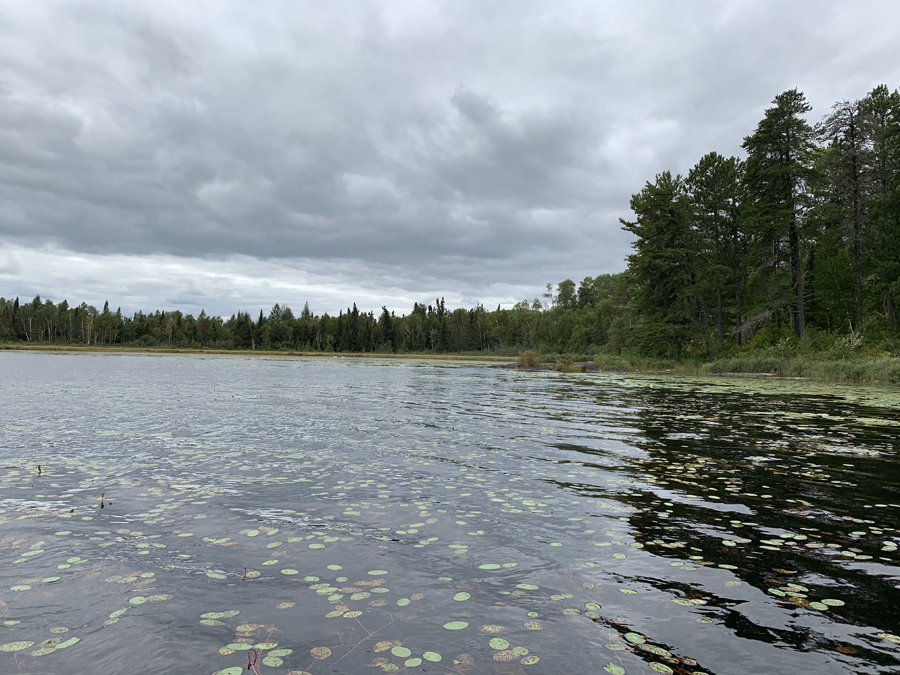 The actual campsite is somewhat difficult to discern from out on the lake. The campsite is on the right of your view behind that small point visible just right of center.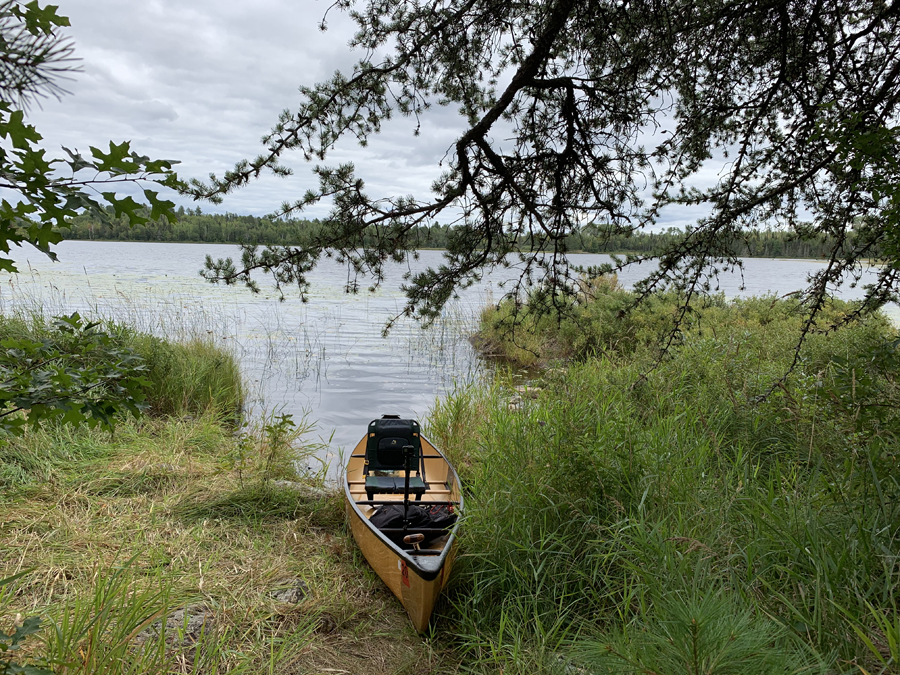 The spot to land your canoe is a little rocky but easy enough. Space to land one canoe at a time, but plenty of room to beach a fleet.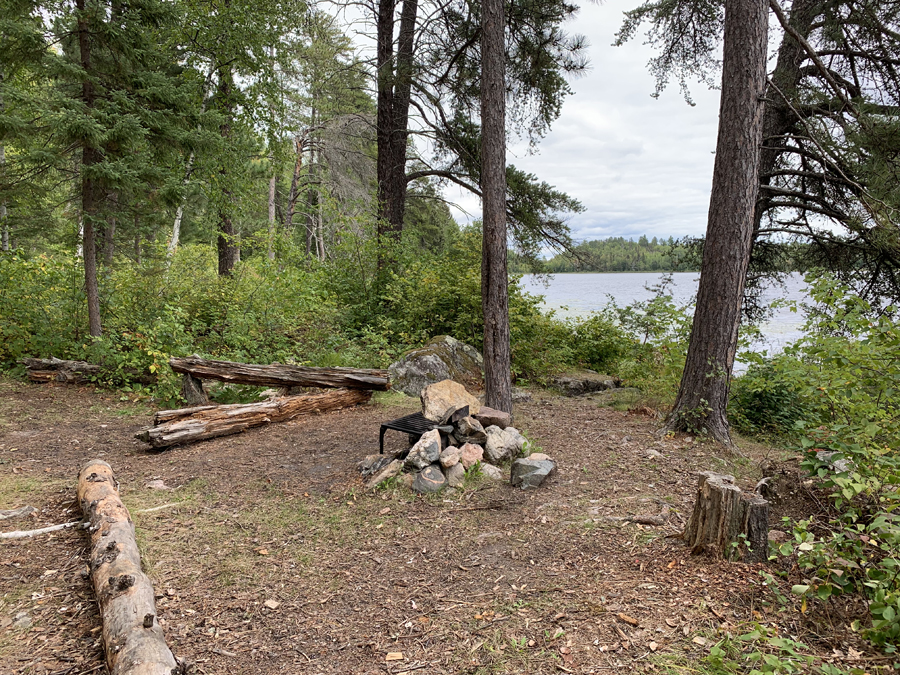 The firepit is shady and a little back in the woods. You can tell this campsite only receives modest usage as it is slightly overgrown. Might be some bug issues at this campsite. You don't have a lot of other choices on this lake though.

A brief tour of the only campsite on Range Lake.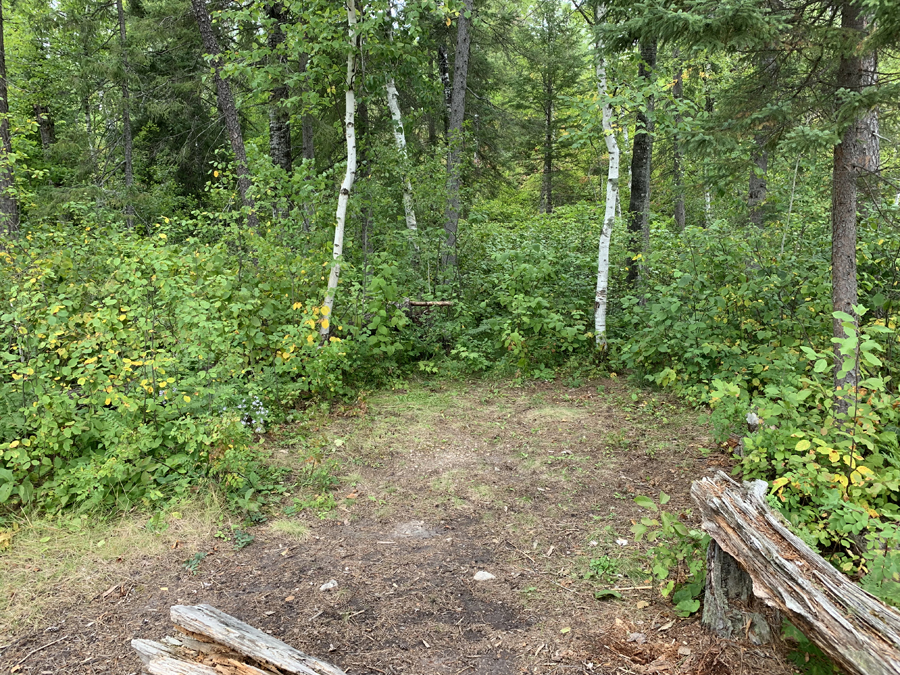 One of the small spots in which you can pitch your tent.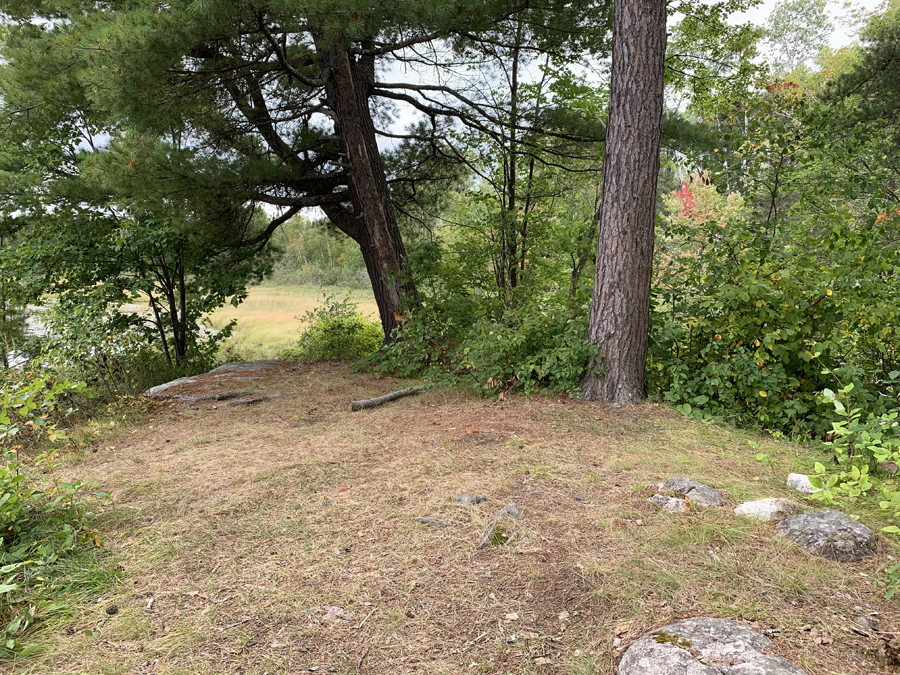 This location provides a large area for putting up your tent, but it seemed kind of lumpy. You'll want a good air mattress...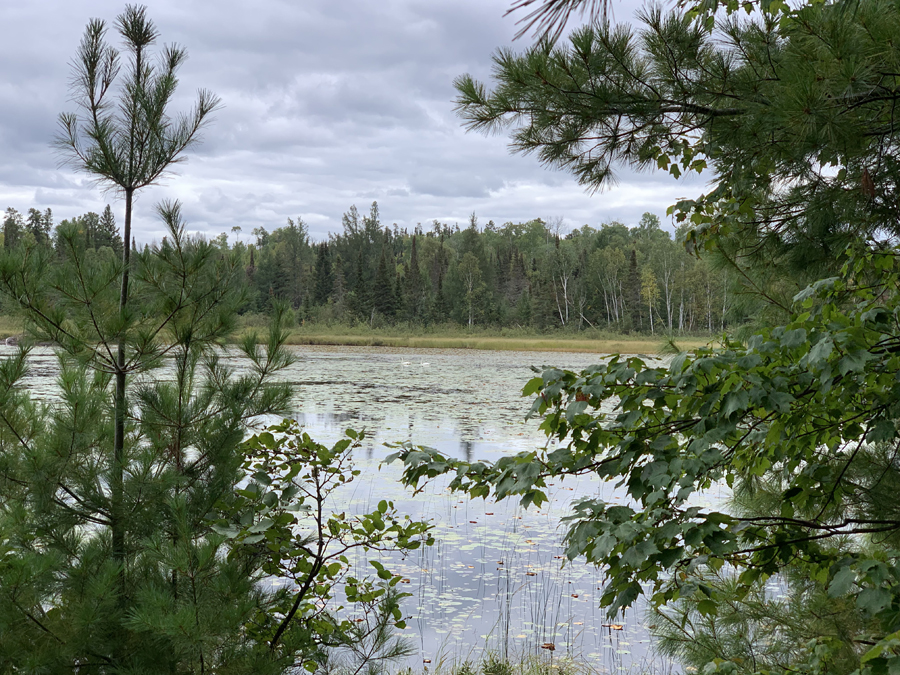 A pair of trumpeter swans was nearby. The area of the lake to the west of the campsite is all marsh.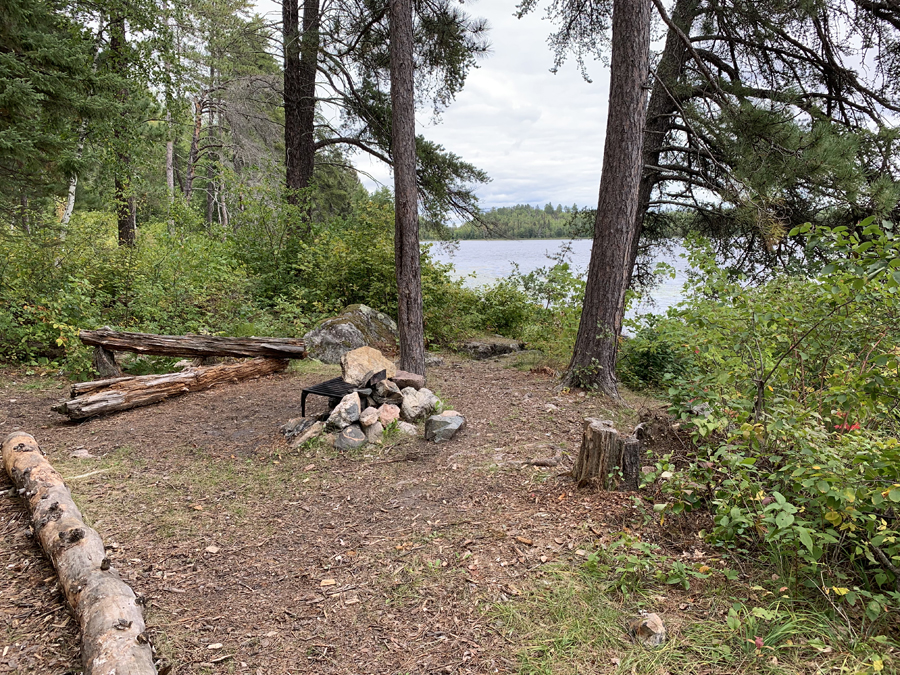 Not a big campsite by any means. You will have privacy though.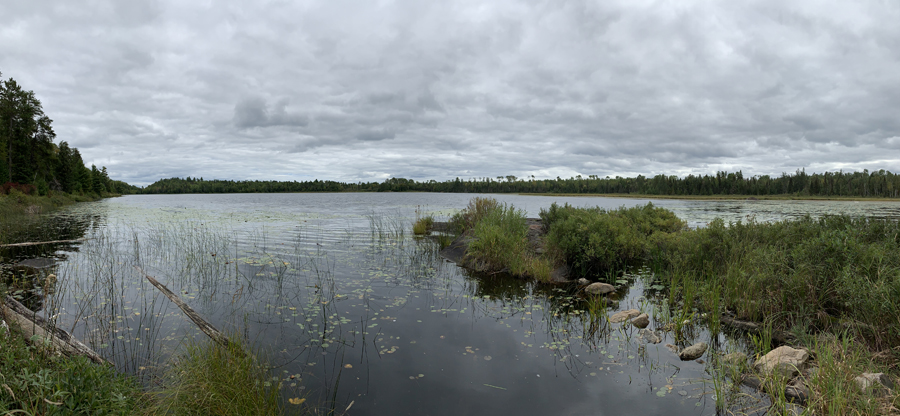 View of Range Lake from the canoe landing spot at the campsite. You can walk out on that small point, but it is rocky and kind of overgrown. This campsite is shady, may be buggy and has a descent canoe landing. Plenty of trees in which to hang a food pack. The site is small so appropriate for smaller groups.
Return to paddling on: RANGE LAKE
Back to List of BWCA Campsites