The Portage between Bower Trout Lake and Entry Point 43
Portaging Direction: From Bower Trout Lake to Entry Point 43 parking area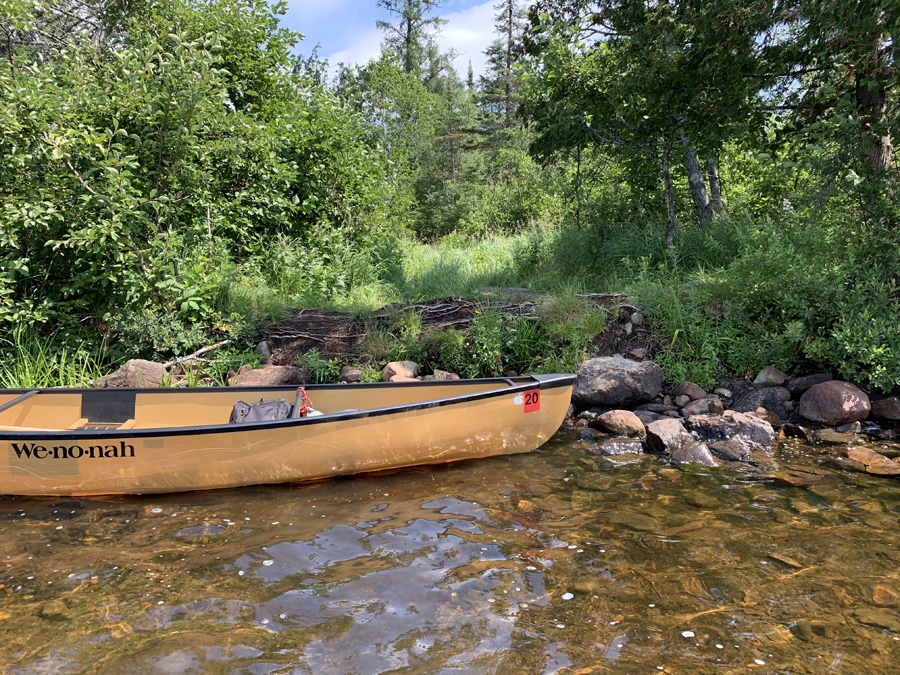 This entry point has an awesome landing. Shallow clear water with a hard gravel bottom.

There are two sections of boardwalk. The weeds and small trees along the portage can lean out over the trail by late summer, but you can easily push through them. The portage is very flat.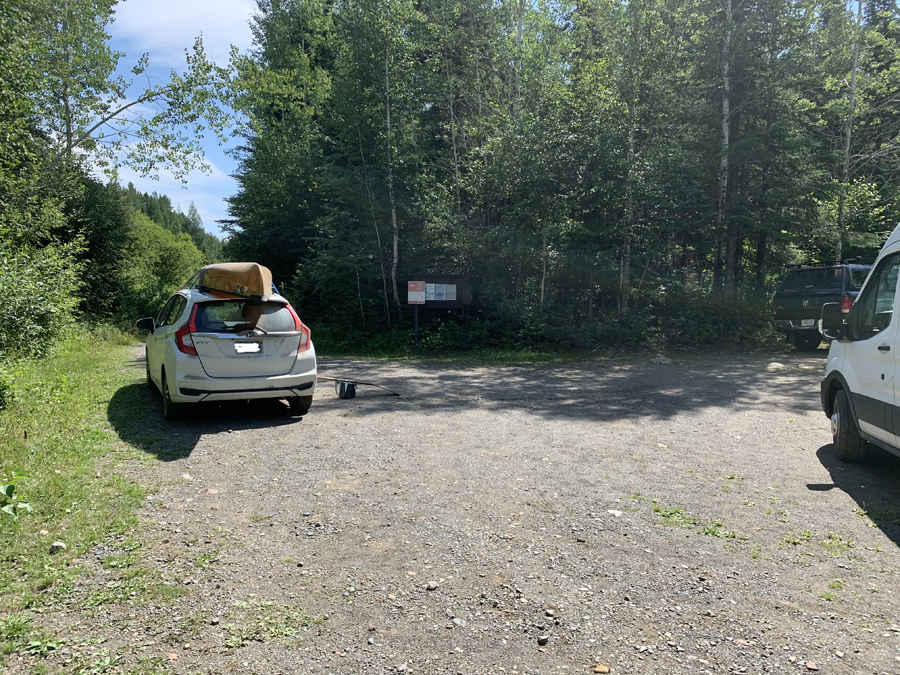 The small parking lot for BWCA Entry Point 43.
Now that you've made it over the portage, visit: BWCA ENTRY POINT 43
Portaging Direction: From Entry Point 43 parking area to Bower Trout Lake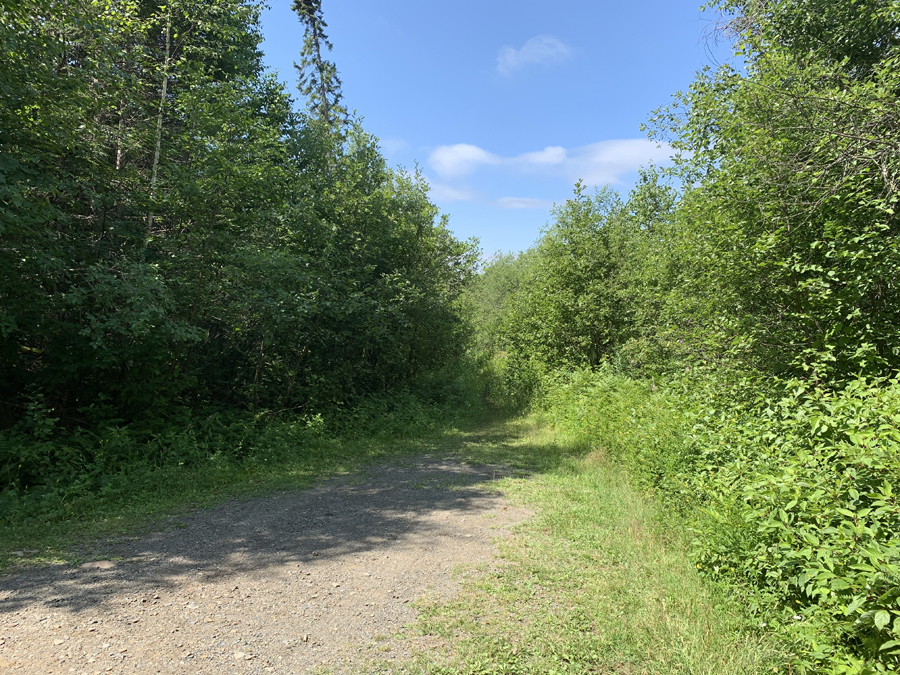 Straight ahead to the portage.

The portage is almost as flat as a tabletop. There are two boardwalk sections over the swampy areas. Might be a muddle puddle or two. The trail gets a bit overgrown by mid-summer, but the path is easy to follow.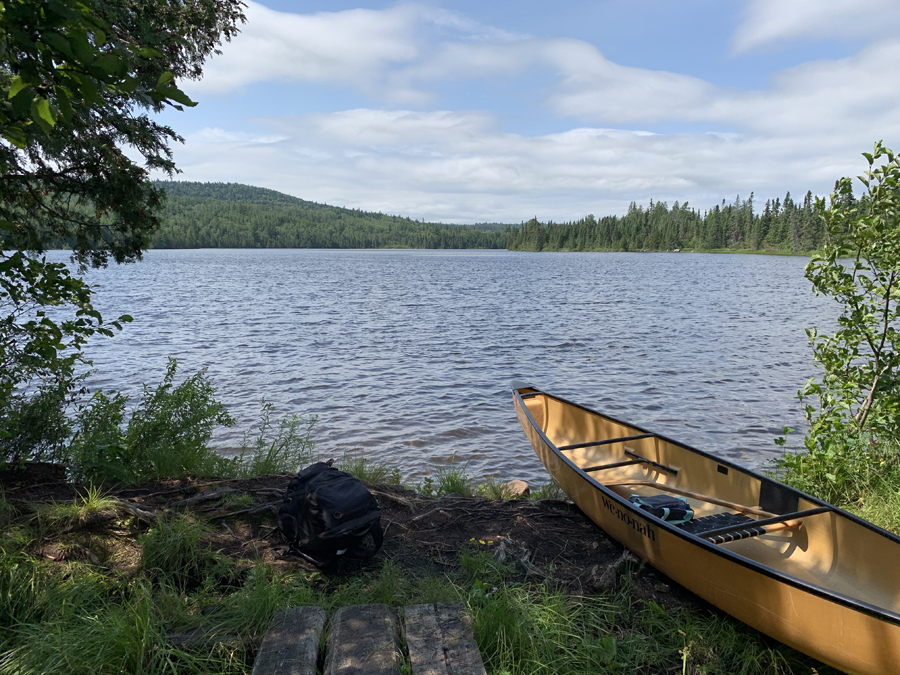 A nice view when you arrive at Bower Trout Lake to reward you for your effort. That is Brule Mountain on the other side of the lake.
Now that you've made it over the portage, visit: BOWER TROUT LAKE

Return to the BWCA Portage List