Campsite on Sandpit Lake

Best spot to land canoe is just to the right of the pine tree that is just left of the center of your view. It is not a great place to beach a canoe as it is rocky and the water gets deep quick. You will likely have to get your feet wet, especially if in solo canoe.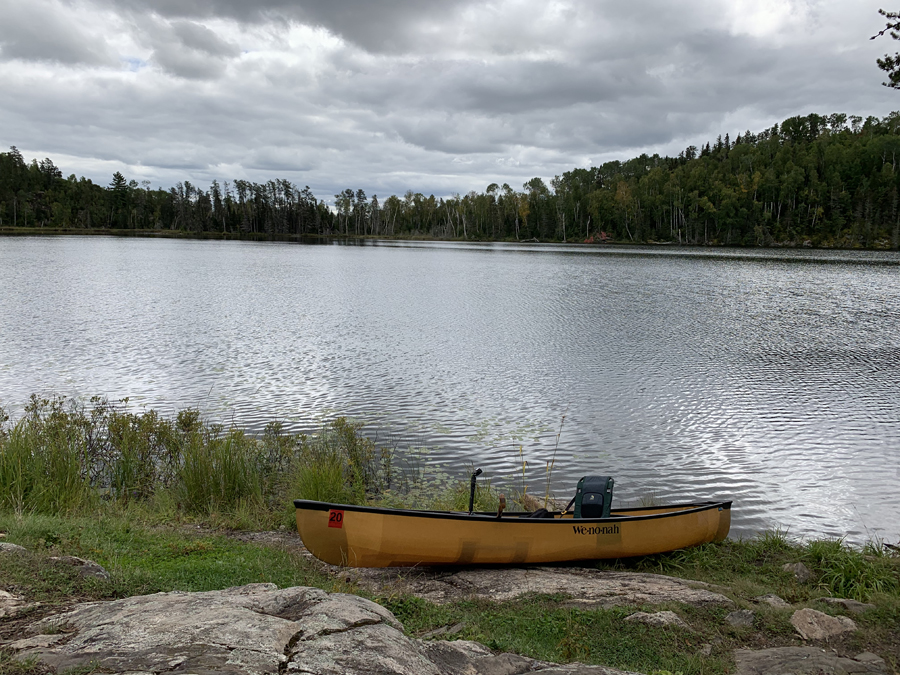 Here you are looking to the southeast toward the small bay located in that part of the lake. The campsite provides excellent views of most of Sandpit Lake. You won't be alone often at this site as Sandpit Lake hosts a lot of traffic. Three BWCA routes converge on this lake.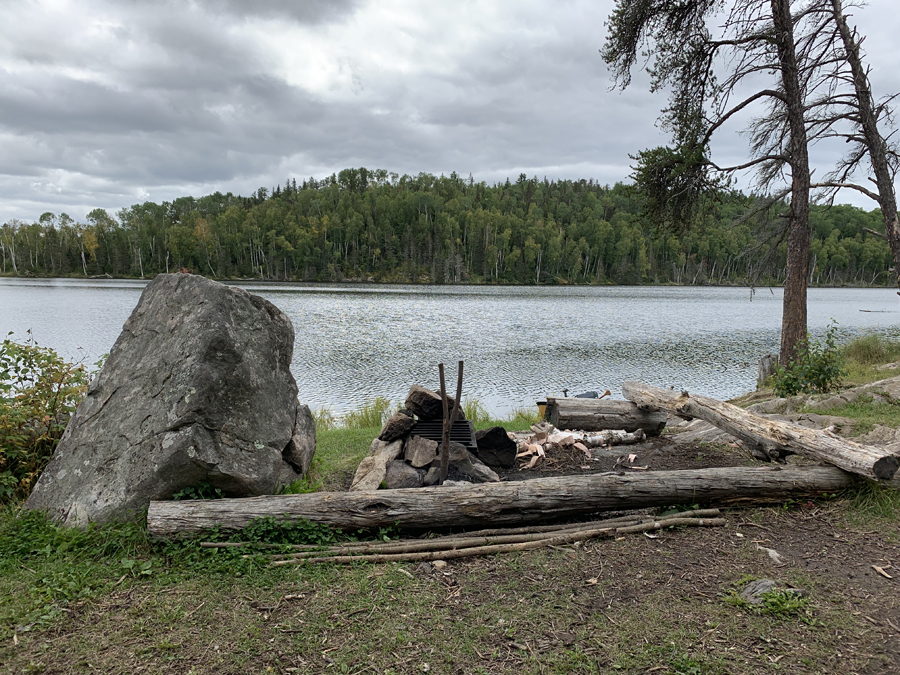 The cooking area and the big rock. That big rock has seen countless visitors over the past century or two.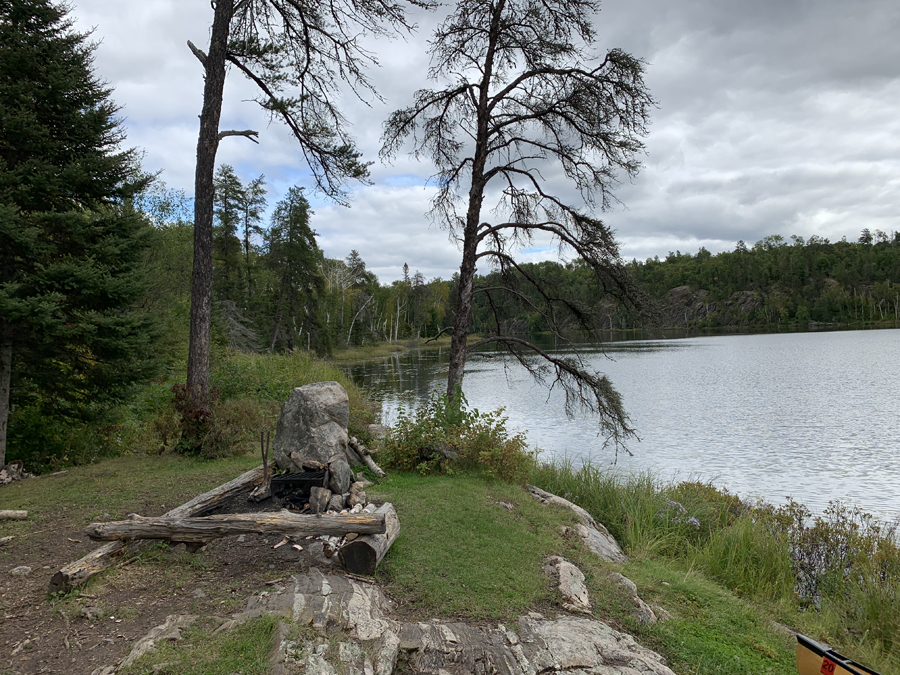 Another view of the campsite. You are looking towards the east.

Taking a short tour of the only campsite on Sandpit Lake.

The tent pad area just behind the cooking area.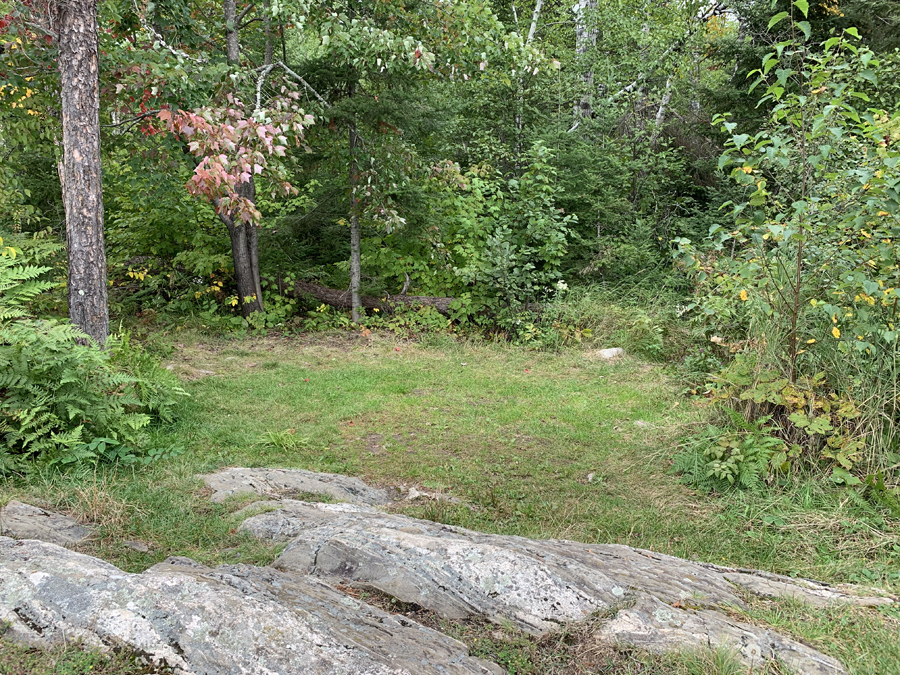 Another larger spot to pitch your tent. The better of the two obvious spots perhaps?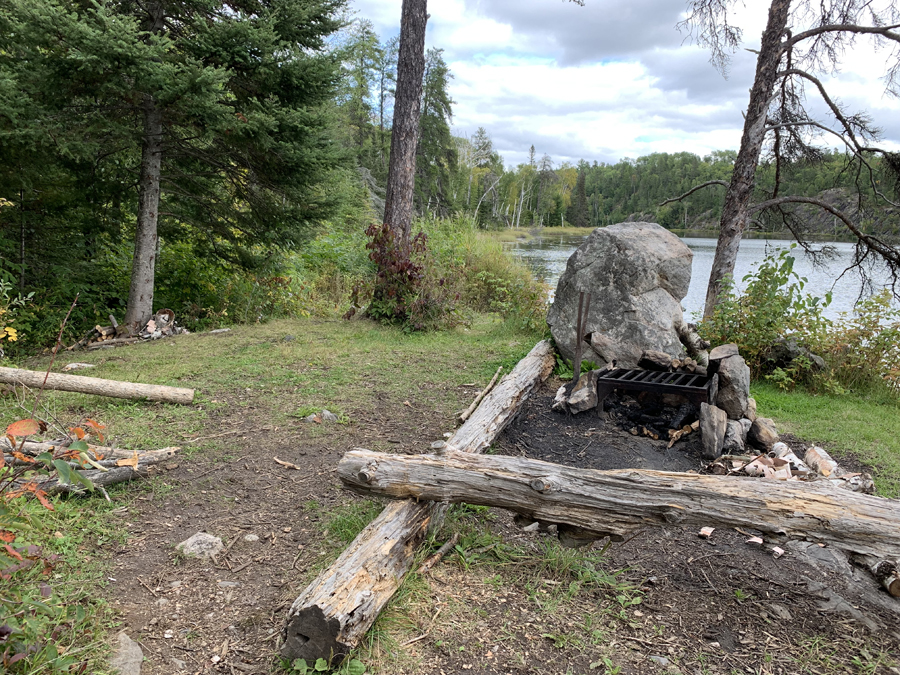 You could potentially put up another tent here just to the left of that big rock.
Return to paddling on: SANDPIT LAKE
Back to List of BWCA Campsites