Campsite on Bower Trout Lake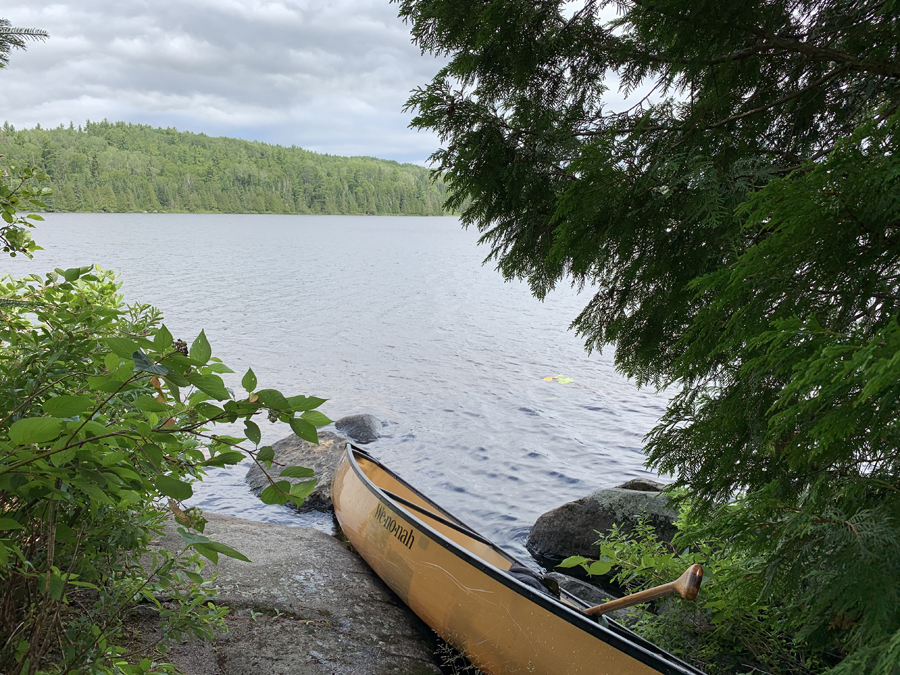 The landing for this campsite is obstructed by these big boulders.

Pulling up to the campsite.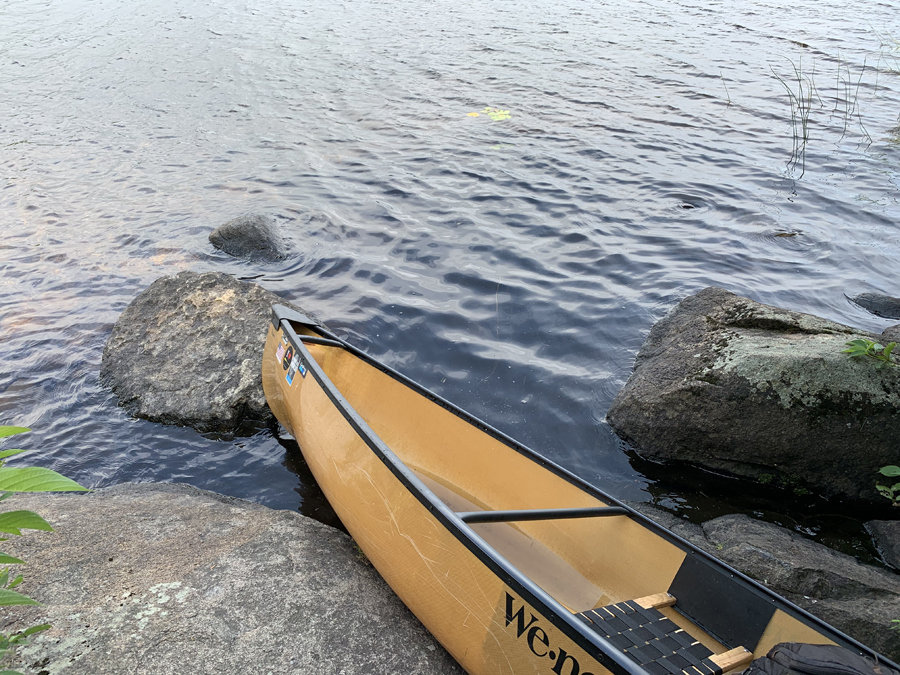 The water is roughly knee deep right along the edge of the boulders. If you have a solo canoe it will be hard to exit the canoe without standing in the water.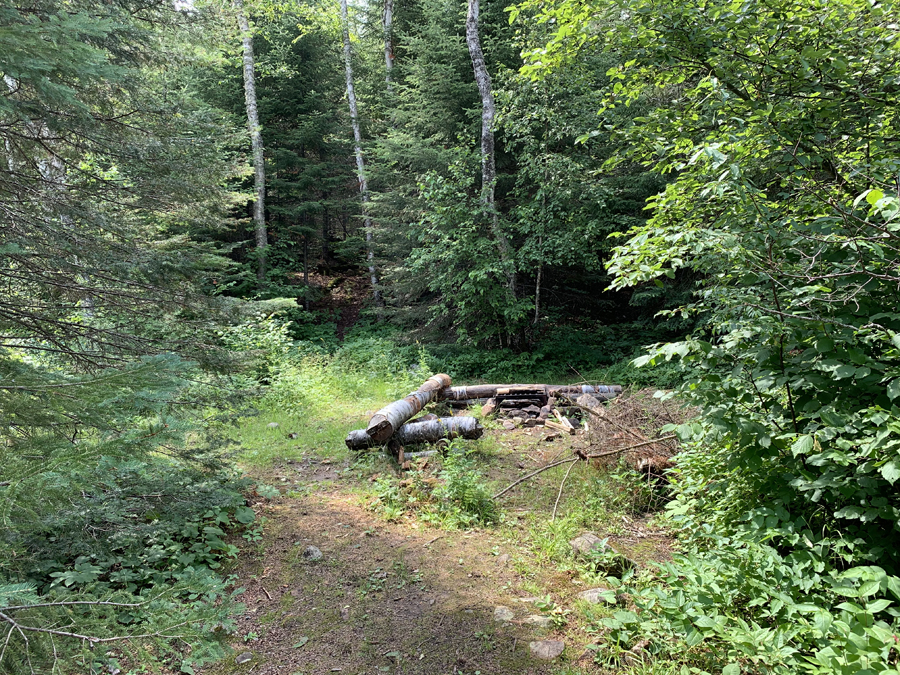 The rather unimpressive kitchen area of the campsite as you approach it from the lake.

This campsite has a landing barred by several large boulders that makes getting onto land somewhat troublesome. There are two tent pads at this site. The latrine is up a small hill at the end of a short, well worn trail. The fire pit area has only limited views of the lake and the seating arrangements could use some rearrangements. Overall a campsite for those who really need a place to camp.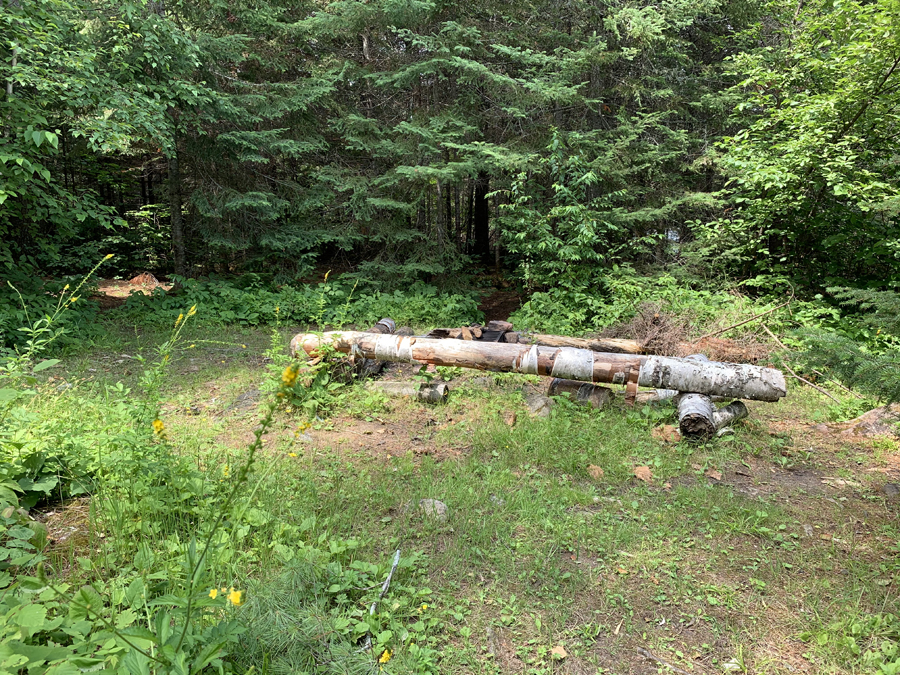 Looking generally toward the northwest. The path to the edge of the lake would be to your right from this vantage point.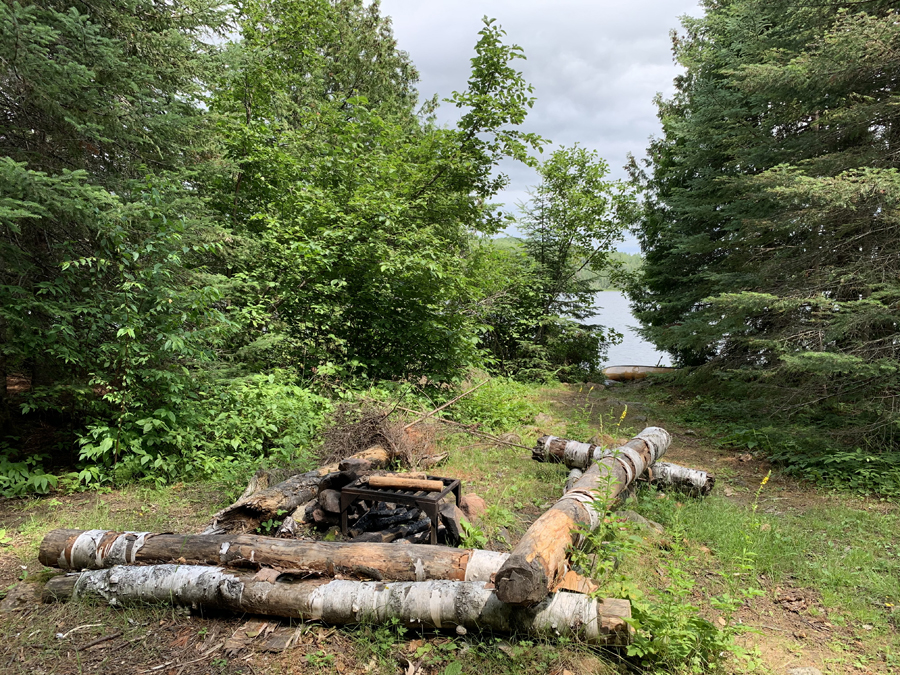 A limited view of the lake for the camp's cook.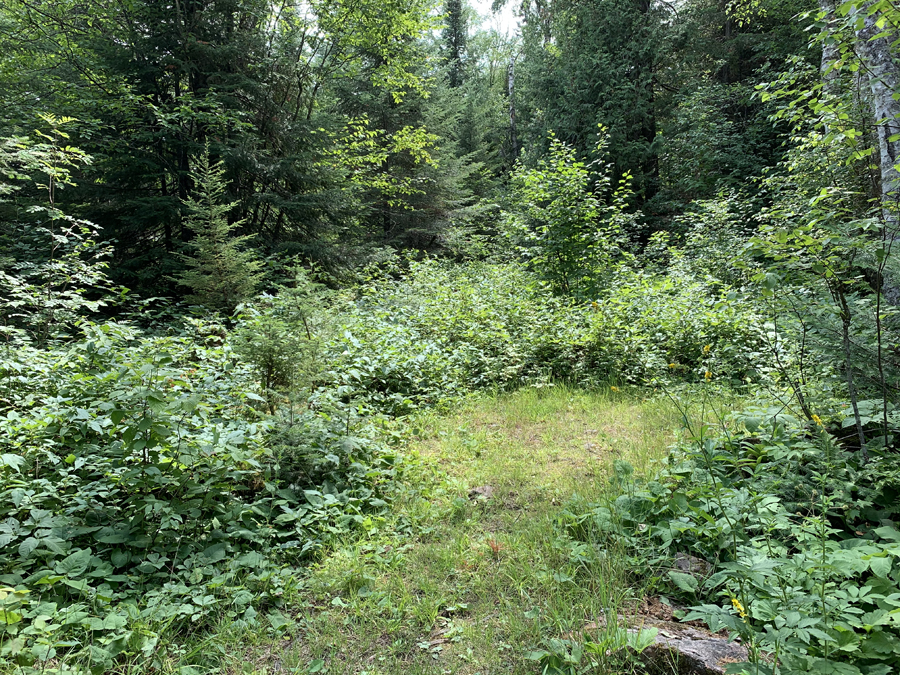 There are two obvious tent pads at this campsite. This is the grassy one.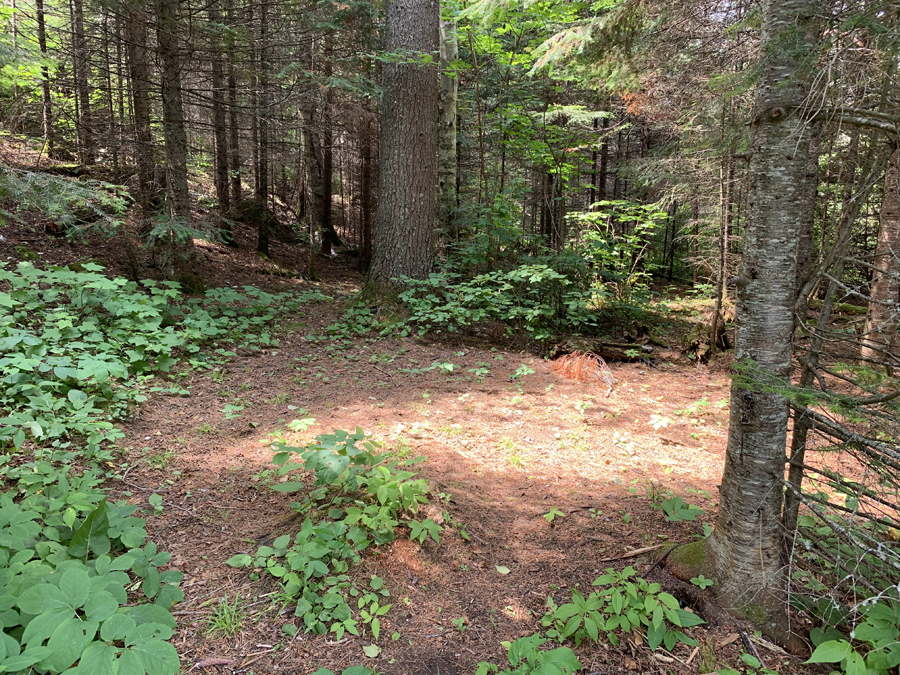 This campsite is nestled under a fairly large pine (middle background of your view). This spot is for those who prefer pine needles over grass to set their tent upon.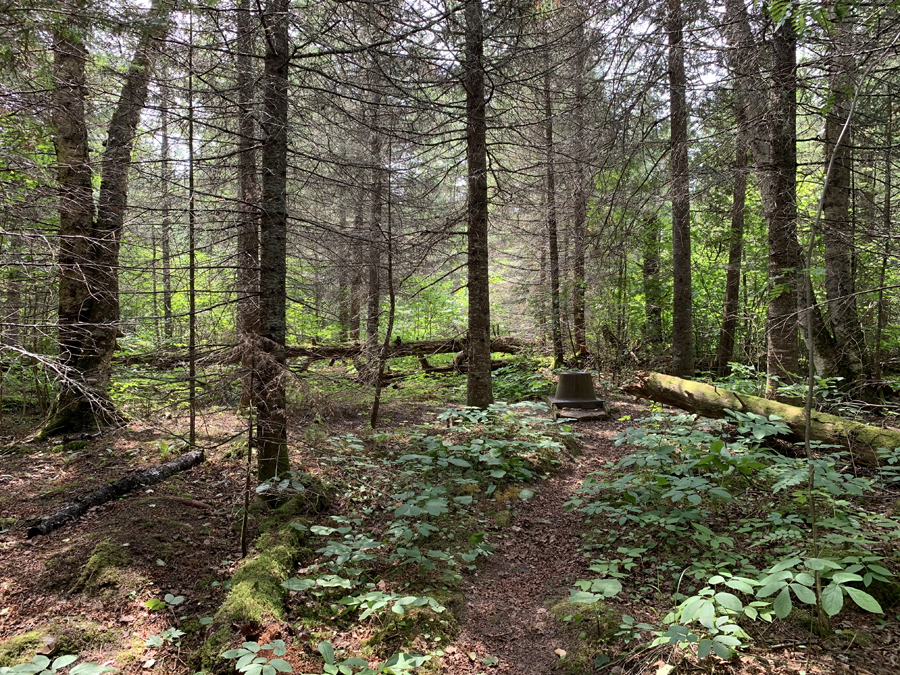 The latrine is found up a modest hill at the end of a fairly short trail.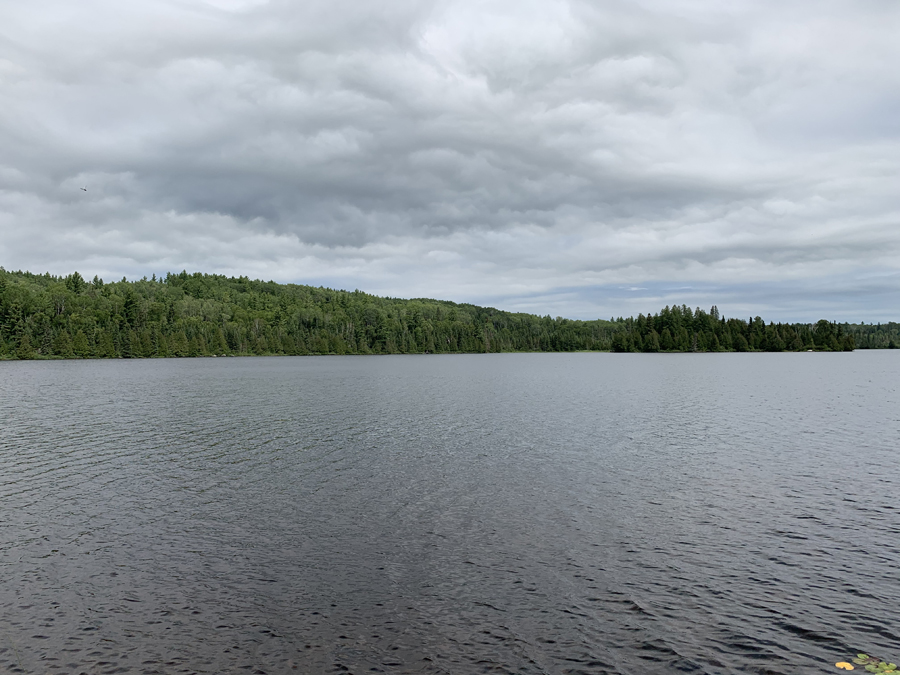 Looking off to the northeast across Bower Trout Lake. The campsite on the north shore of the lake is actually located near the middle of your view. That campsite isn't any better than this one.
Return to paddling on: BOWER TROUT LAKE
Back to List of BWCA Campsites