The (Optional) Portage between Little Gabbro Lake and Gabbro Lake
Click on the photos below to see the full resolution image - Use your browsers back button to close photo and return to this page.
Portaging Direction: From Little Gabbro Lake to Gabbro Lake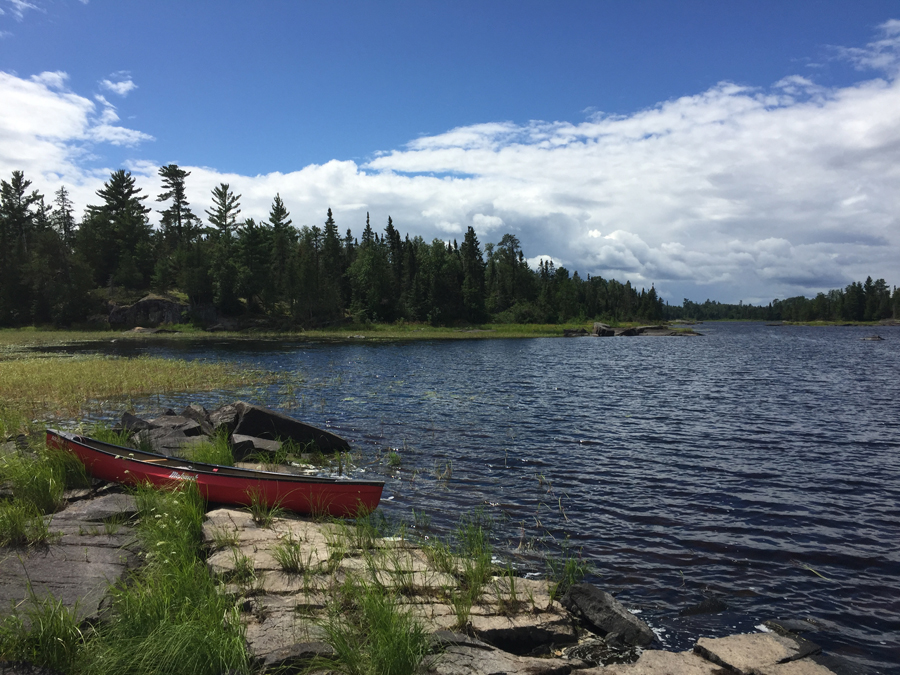 Canoe landing on the Little Gabbro Lake (downstream) side of the channel. The easiest place to portage is along the south side of the channel, as there is a large and natural rock platform. Makes for a nice lunch spot too!

Current moves pretty quick through this narrow channel. If paddling through here, stay along the north side of the channel (opposite shoreline from where you're standing).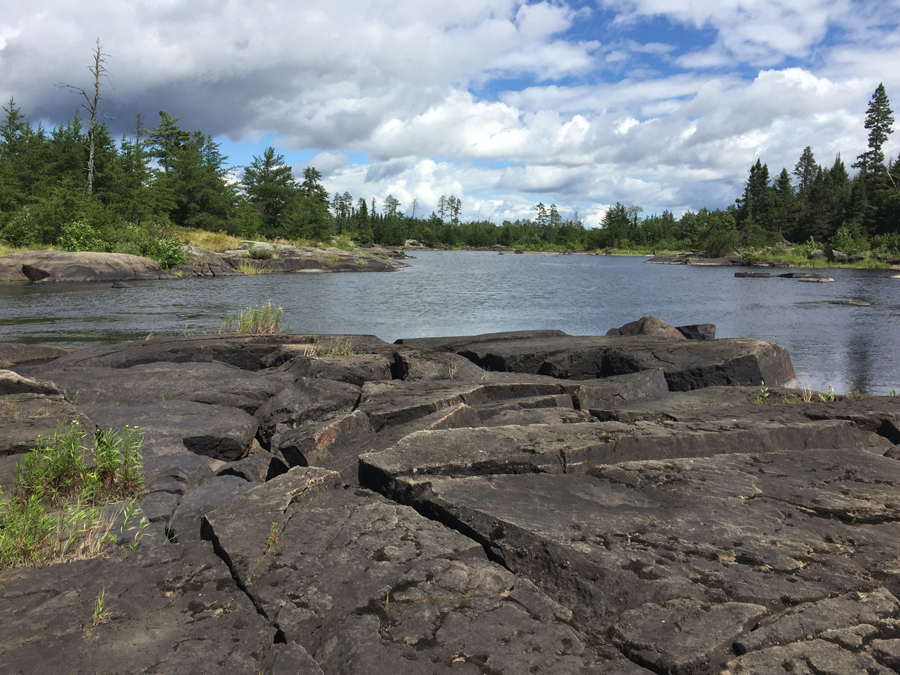 The channel of strong current is to the left side of your view (you can see the upstream end of these minor riffles). You are currently looking toward the west into the very west end of Gabbro Lake. There is a campsite on the opposite shore, just left of center.
Now that you've made it over the portage, visit: GABBRO LAKE
Portaging Direction: From Gabbro Lake to Little Gabbro Lake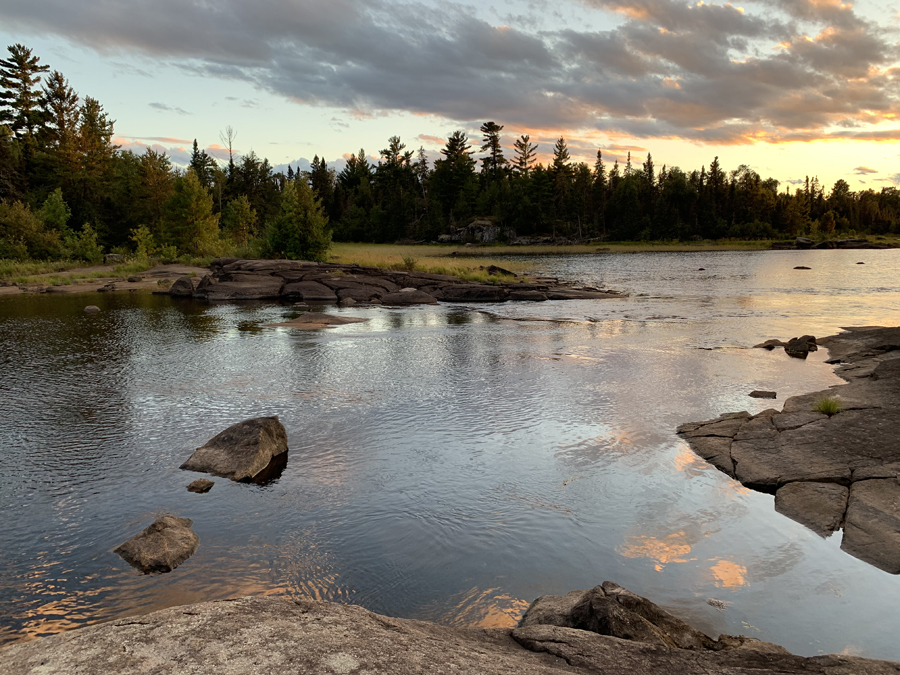 View of these little rapids from the Gabbro Lake (upstream) side. If you decide to portage this, use the table rocks on the other side (south) of the channel. Heading from left to right (downstream) from Gabbro Lake to Little Gabbro Lake.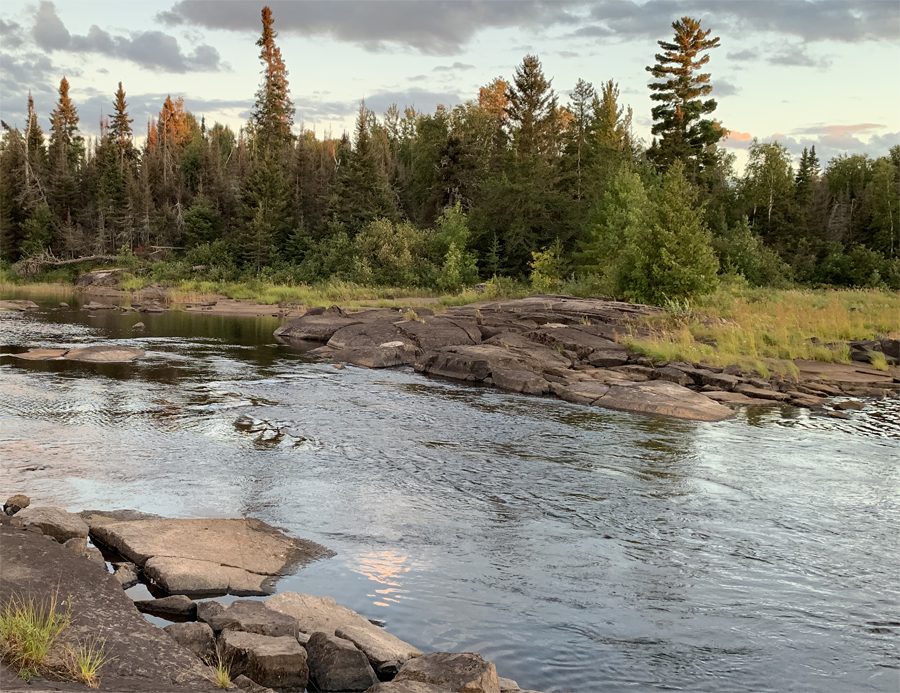 This short section of moving water can be substantially stronger in the early spring.
Now that you've made it over the portage, visit: LITTLE GABBRO LAKE
Return to the BWCA Portage List