Entry Point 20 - Angleworm Lake
Kawishiwi Ranger District
Take Highway 116 (the Echo Trail) from Ely, Minnesota to the Angleworm Lake/Angleworm Lake Trail parking lot. This is 17 miles from Ely, so set your odometer.
This is a shared parking lot. Entry Point 20 - Angleworm Lake and Entry Point 21 - Angleworm Trail both use this parking lot.
There is a primitive restroom at this entry point (just like you will find at campsites out in the BWCA). The entry point sees relatively low traffic. It is shared by both hikers and paddlers.
It is 716 rods from the parking lot to Angleworm Lake. This is almost two miles. The trail is easy to follow and in good shape. It is also flat in most places with a few minor hills to go up and down. There is a marshy area where the trail crosses Spring Creek, but this has been mitigated with a dual plank wooden crosswalk.
Exploring the Entry Point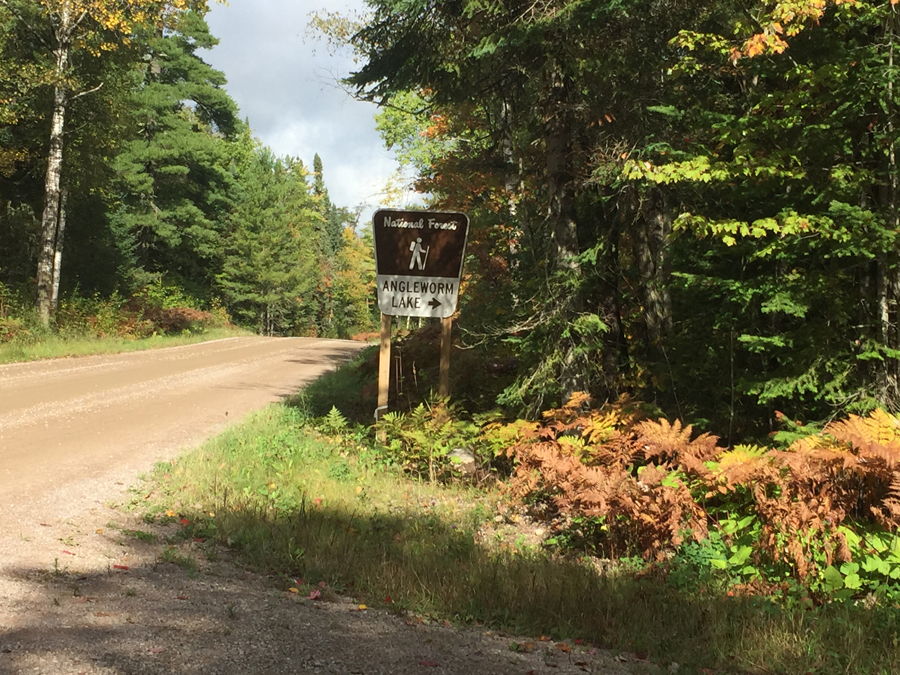 Signage along the Echo Trail road marking the parking lot for the Angleworm Lake Trail and Angleworm Lake.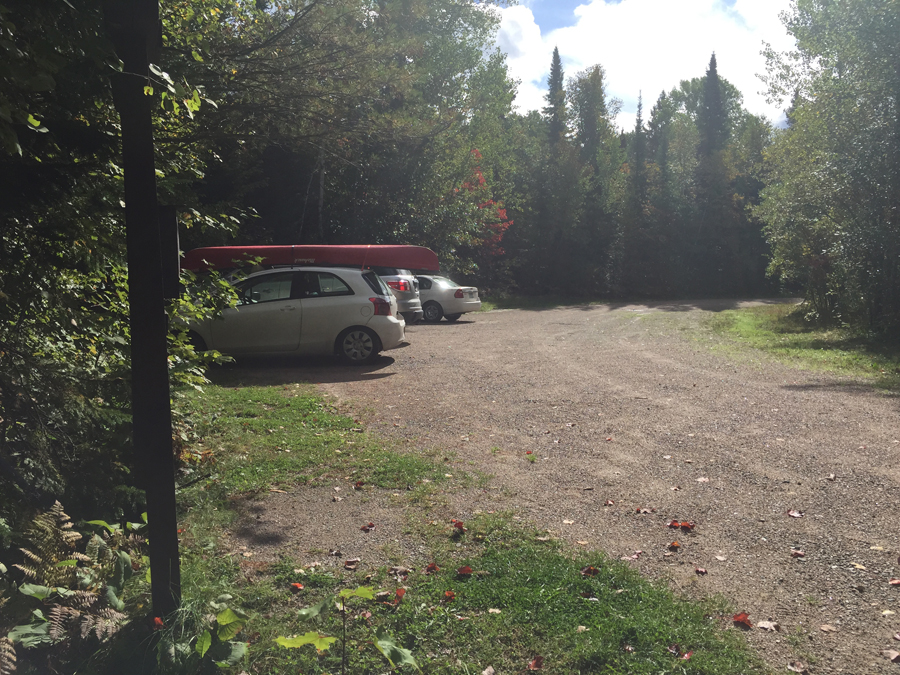 Entry Point 20 - Angleworm Lake is a fairly small parking lot. The actual portage starts in the foreground and leads off to your left.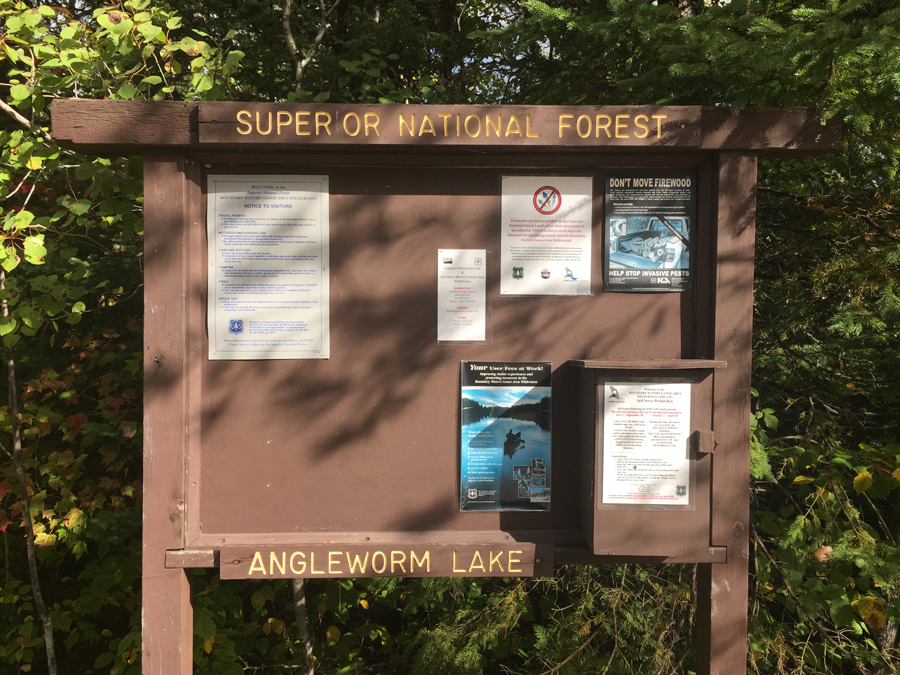 The bulletin board for Entry Point 20 - Angleworm Lake. The portage to Angleworm Lake starts just to the left of this sign.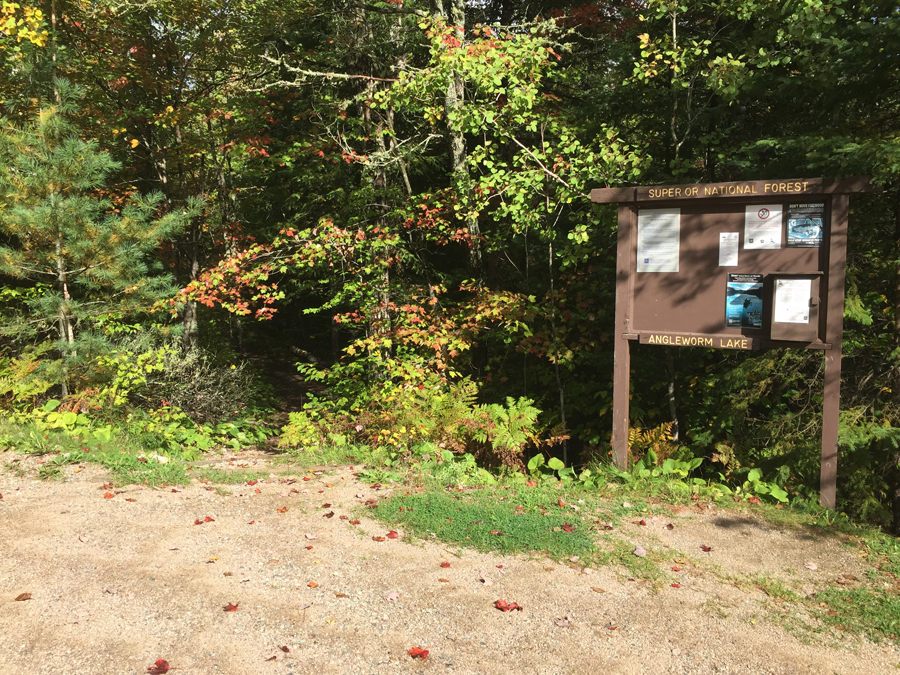 You can barely make out the start of the Angleworm portage just to the left of the bulletin board.

A short stroll around the Entry Point 20 - Angleworm Lake parking lot to see the layout.
Return to List of BWCA Entry Points (sorted by Entry Point Name or by Entry Point #)