Range River
Kawishiwi Ranger District
This river is only navigable from the 10 rod portage downstream to Basswood Lake. There is one other portage along this river between the 10 rod portage and Basswood Lake that isn't shown on maps, but is obvious. You can get a nice glimpse of the river right after it flows out of Range Lake along the Sandpit Lake to Range Lake portage. There is a pretty rapids visible there in the forest.

Paddling the Range River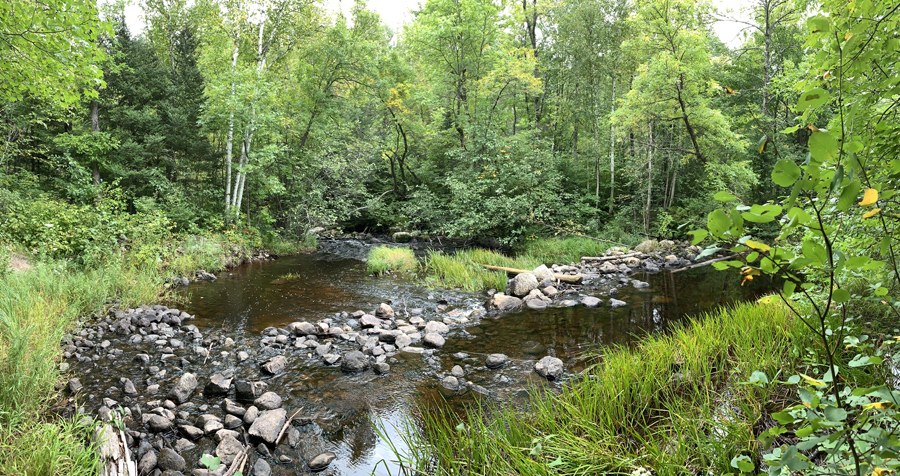 A scenic little cascade shortly after the Range River leaves Range Lake. This is found about 10 rods from Range Lake down the Sandpit Lake to Range Lake portage..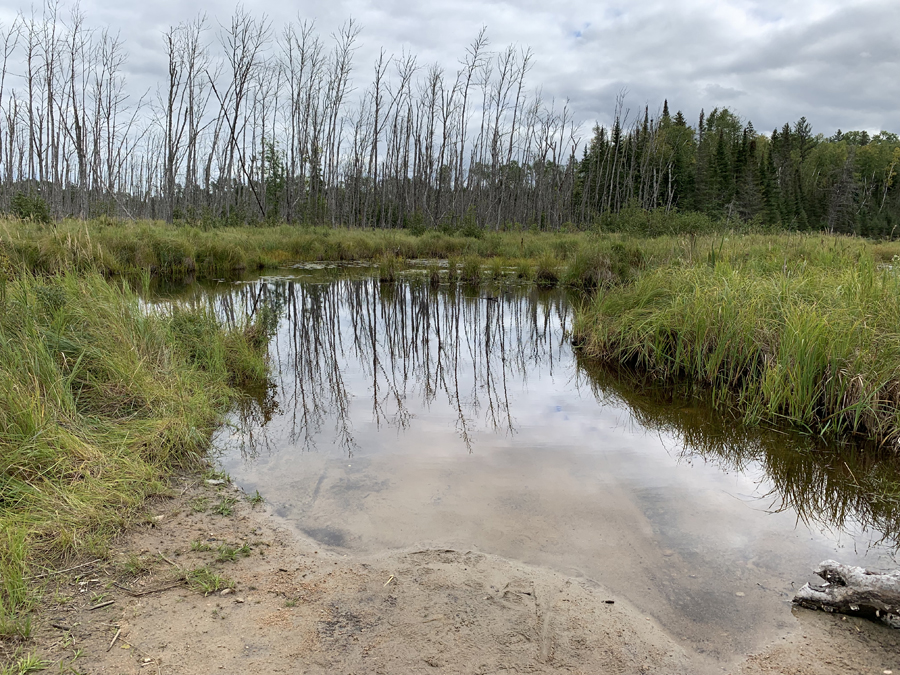 A very sandy and smooth portage landing. This is at the end of the 10 rod portage which you turn onto from the Sandpit Lake to Range Lake portage. This intersection is only about 15 rods from Sandpit Lake. Once you put your canoe in the water, you'll head to the left.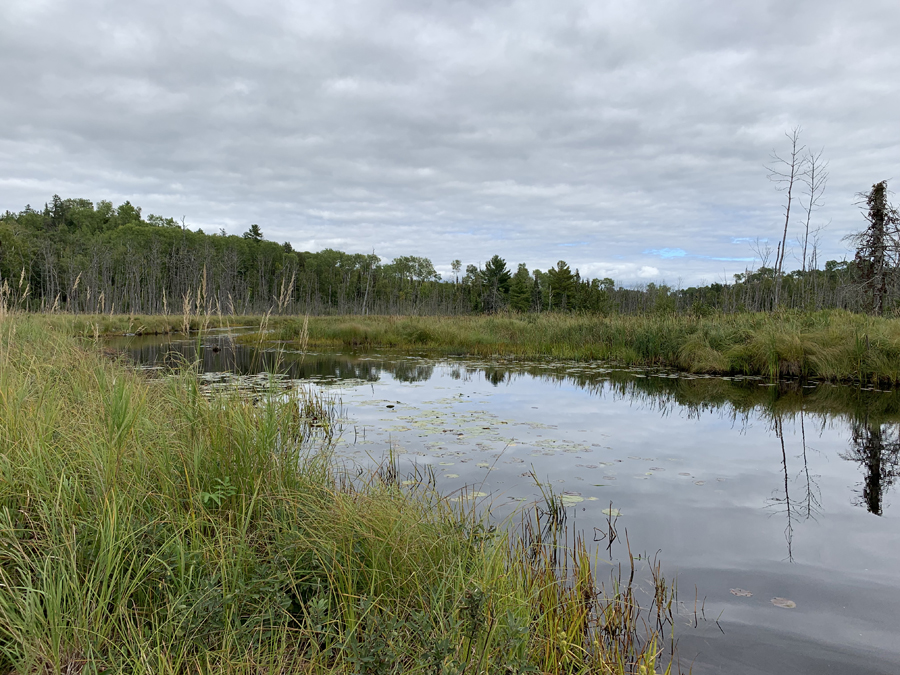 View downstream of the Range River. This is the way you will go when heading to Basswood Lake.

Looking upstream from the portage landing (to the right). You probably won't be going this way, so go left.
Route Connections for Range River
From the Range River, you can paddle into Jackfish Bay on Basswood Lake. You can also take the 10 rod portage to the 160 rod portage between Range Lake and Sandpit Lake. Sandpit Lake is to the east (right) and Range Lake is to the west (left) from this portage intersection.