Parent Lake
Kawishiwi Ranger District
Parent Lake supports two campsites. It is sort of a smaller version of Snowbank Lake; it has clear water and many large boulders visible on its bottom. What is doesn't have is Snowbank Lake's lake trout. Of course, Parent Lake doesn't have Snowbank Lake's motorboats, although you can still hear them off in the distance.
You enter the BWCA about midway across the Snowbank Lake to Parent Lake portage. The portage into Parent Lake is at the back of the same small bay where Wilderness Bay Lodge is.
Being so close to an entry point, Parent Lake sees relatively light traffic. Most groups head for the Disappointment Lake portage or all the way up to the portage to Boot Lake.
Disappointment Lake drains into Parent Lake. The water in Parent Lake flows out the southwest corner of the lake into the south end of Snowbank Lake.
The 85 rod portage from Parent Lake to Snowbank Lake crosses/runs parallel with the Snowbank Lake Trail along its length.
Exploring Parent Lake


Taking in a full view of the gin clear and nearly calm water of Parent Lake. Here you are standing with your back to the portage leading back to Snowbank Lake.

Starting out from the Snowbank Lake portage landing on Parent Lake, you paddle across Parent Lake to the start of the portage to Disappointment Lake.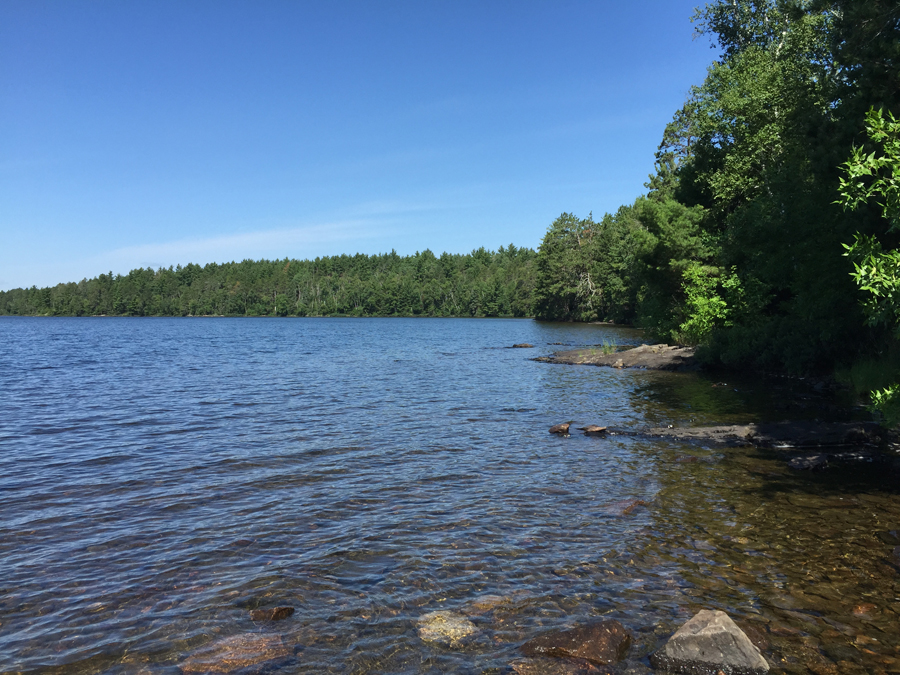 Looking to your right down the shore of Parent Lake while standing at the start of the portage to Disappointment Lake.

Just watching and listening.

View to the left when looking out on Parent Lake from the Disappointment Lake portage.
Route Connections for Parent Lake
From Parent Lake, you can portage to Disappointment Lake or Snowbank Lake.