Big Lake
Kawishiwi Ranger District
Big Lake is a large shallow lake located northwest of Ely along the Echo Trail. The Big Lake access is just across the road from the Stuart River Entry Point. Big Lake is not in the BWCA, but it does provide access via the 160 rod portage to Lapond Lake found in the southwest corner of the lake.
Big Lake Wilderness Lodge is located in the northwest corner of the lake. They are a full service resort. There are no motor restrictions on Big Lake.
Big Lake is not a particularly attractive entry point. It is an out-and-back entry point with no loop routes possible. Also the size of this lake can make it dangerous on windy days.
Big Lake has a good population of walleyes and northern pike, but the fishery is not known for producing whoppers.
Agassa Creek flows into the southeast bay of Big Lake. The lake itself drains into the Portage River through a small creek which is located just west of the portage to Lapond Lake.
Exploring Big Lake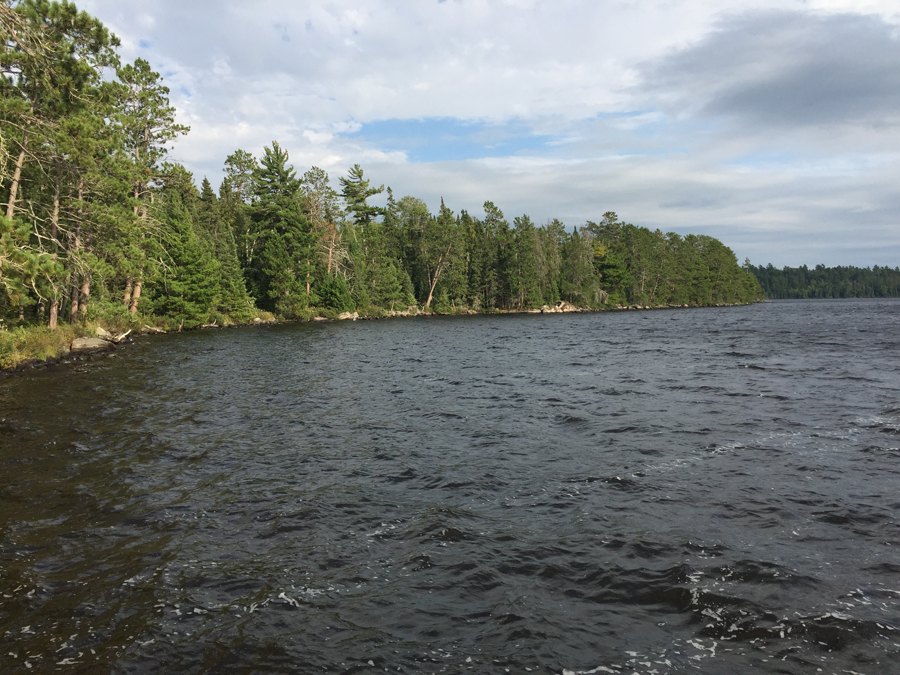 A view down the shoreline toward the east/southeast from the entry point dock.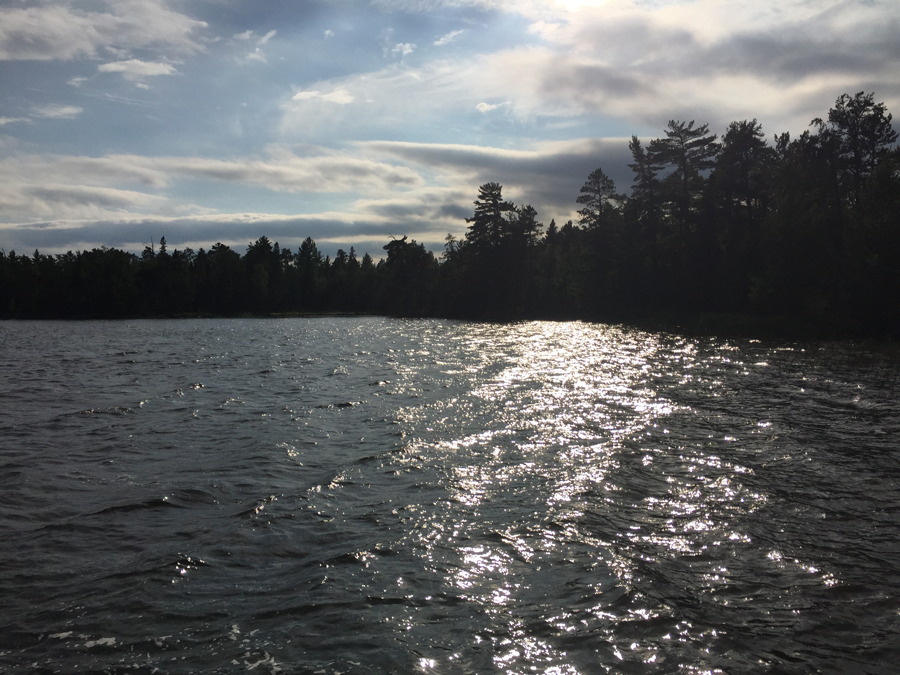 A look to the west/southwest from te entry point dock late in the afternoon in early September.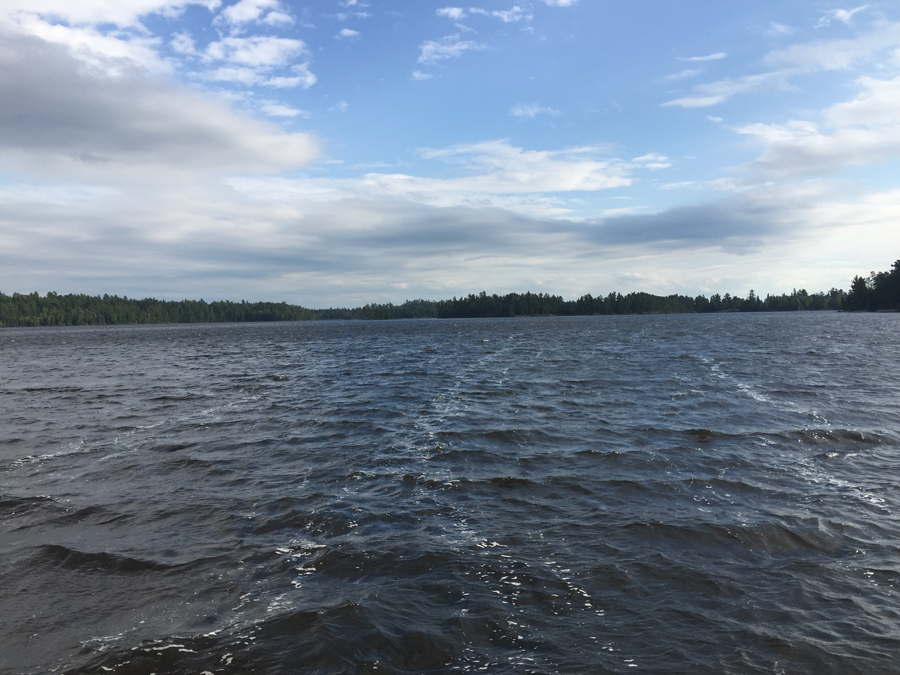 Your view of Big Lake looking almost straight south from BWCA Entry Point 7. There was about a 10 to 15 mile per hour breeze causing a few whitecaps to start to appear.

Sweeping view of Big Lake as seen from BWCA Entry Point 7. This would be a rough lake to paddle across in a canoe if the wind is whipping.
Route Connections for Big Lake
From Big Lake, you can portage to Lapond Lake or exit at BWCA Entry Point 7.