George Creek
Gunflint Ranger District
The first mile of this creek starting at Lower George Lake is easily canoeable. The next 0.45 miles heading upstream toward George Lake will require three separate bushwhacks of 20 rods, 10 rods and 5 rods and probably several beaver dams. A difficult journey, but not impossible.
Most of the creek flows through heavy forest with peat bog and marsh along much of the creeks length. It would not be easy to get out of your canoe.
If you're looking for a peaceful stretch of paddling, paddle up this creek until you reach the first major blockage of the stream and back again. About two miles roundtrip.
Paddling George Creek
Paddling upstream along George Creek from Lower George Lake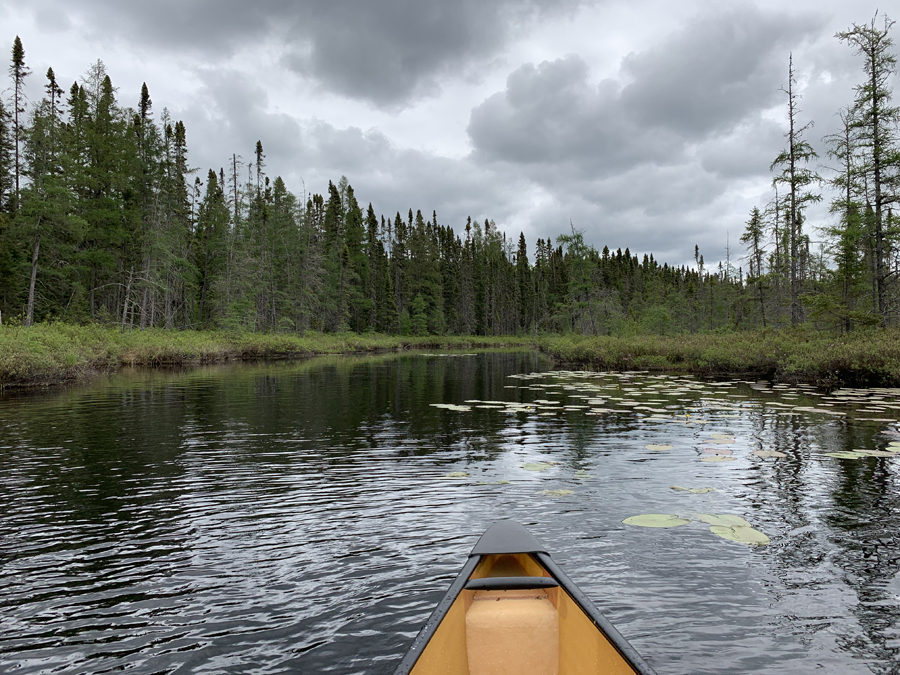 Looking upstream along George Creek from near its mouth at Lower George Lake.

From the mouth at Lower George Lake, paddling upstream along George Creek. The paddle ends about a quarter-mile upstream. You could continue about another 3/4 mile upstream before you reach a section where the creek is no longer navigable.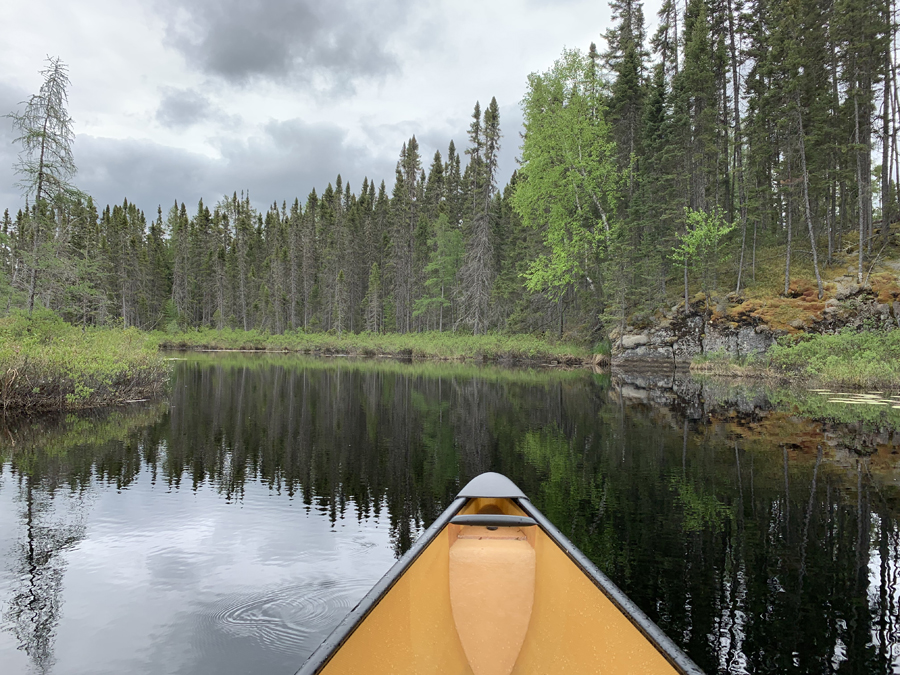 George Creek makes a sharp left turn to the east about 1/4 mile upstream from Lower George Lake.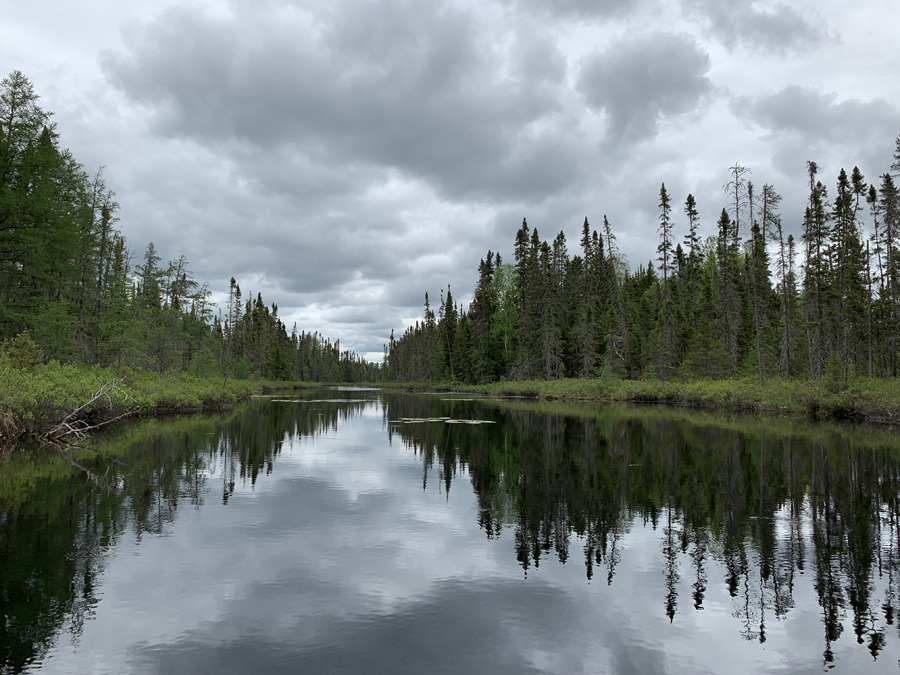 View looking to the east/northeast shortly after making the sharp turn. You can probably see the next 1/3rd mile of the creek from here. In the far distance George Creek makes another turn to the right (southwest) and shortly thereafter comes to a major obstruction. To go past that point would require some pretty determined bushwhacking.
Route Connections for George Creek
From George Creek, you can paddle into Lower George Lake or bushwhack to George Lake.