Extortion Creek
Gunflint Ranger District
This scenic creek begins at Extortion Lake and flows about 2 miles before reaching its mouth at Cross Bay Lake. The creek can be paddled easily up to the first blockage and thereafter is generally impassable.
A fairly recent fire left scars on the south bank of Extortion Creek close to where it flows into Cross Bay Lake. Haven't found any good references as to the cause of this fire. It is not part of the Ham Lake fire that occurred just northwest of here.
Extortion Creek is named for Extortion Lake of course. Someone used to own 40 acres on Extortion Lake as mentioned in the book Cabin Lessons: A Nail-by-Nail Tale by Spike Carlsen in Chapter 1.
Extortion Lake (which is located just outside of the BWCA) is managed by the Minnesota DNR as a trout lake and is stocked with rainbow trout.
Paddling Extortion Creek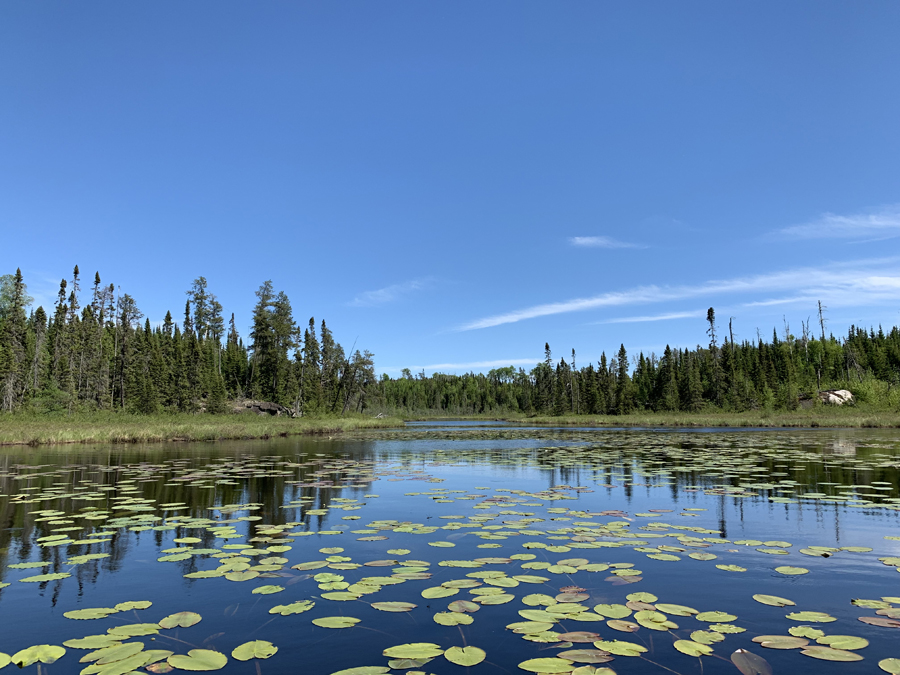 Looking east, upstream, along Dawkins Creek. This is not far upstream from the creeks mouth at Cross Bay Lake.

A quick paddle from the end of navigable water on Extortion Creek back to its mouth at Cross Bay Lake.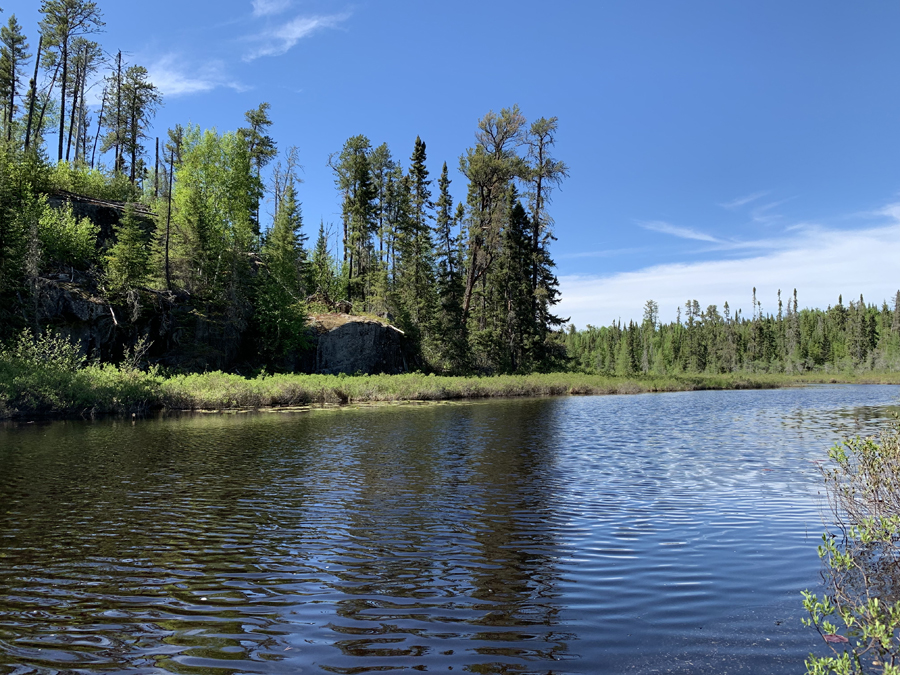 This rock outcrop is about 1100 feet upstream from the creeks mouth at Cross Bay Lake.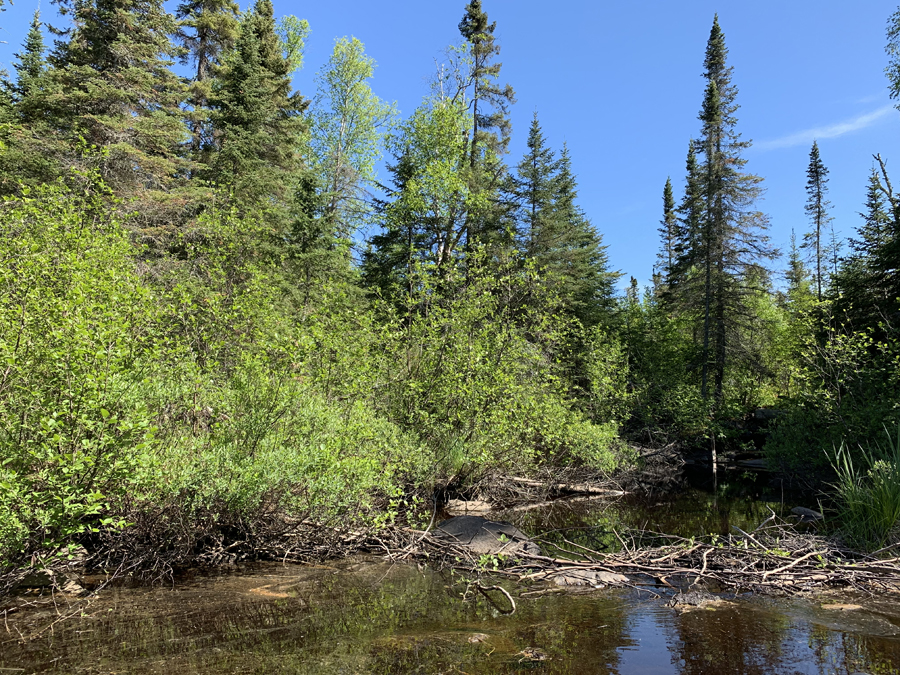 It's about a quarter-mile (80 rods) from Cross Bay Lake to this blockage. Travel upstream from this point would consist mostly of bushwhacking.
Route Connections for Extortion Creek
From Extortion Creek, you can paddle into Cross Bay Lake.