Campsite on Mudro Lake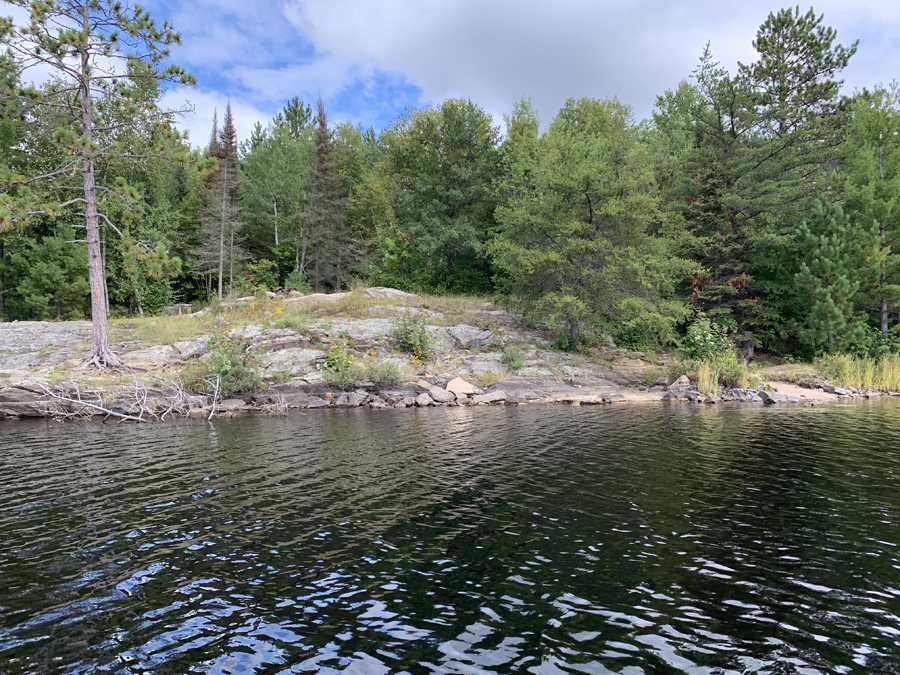 Plenty of space to land several canoes. Sandy, hard and shallow - really a perfect landing spot. The canoe landing is to the far right of your view.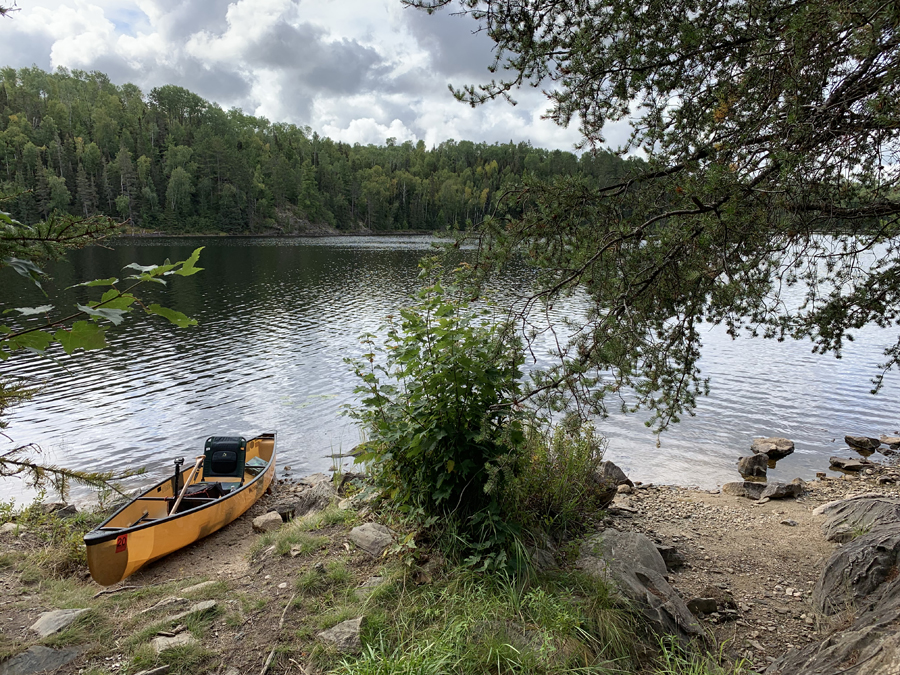 There are good views of the lake down by the canoe landing and it is easy to walk and fish along the shore (the lake isn't known for its fishing though).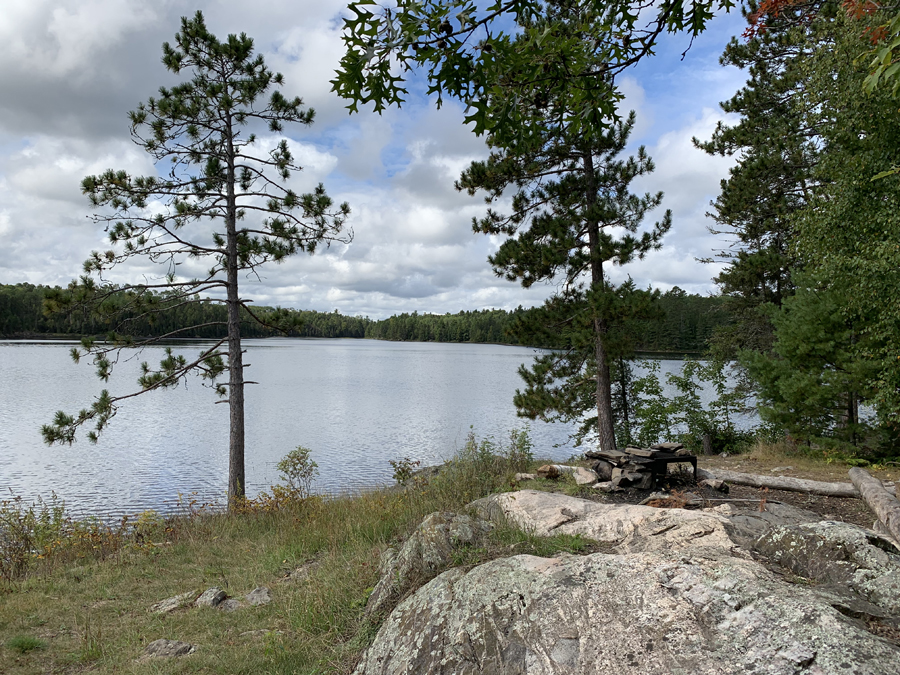 The "cook" will have nice views of the lake while preparing the camp meals. Not much for food pack hanging trees as all the good branches have been destroyed at this busy campsite.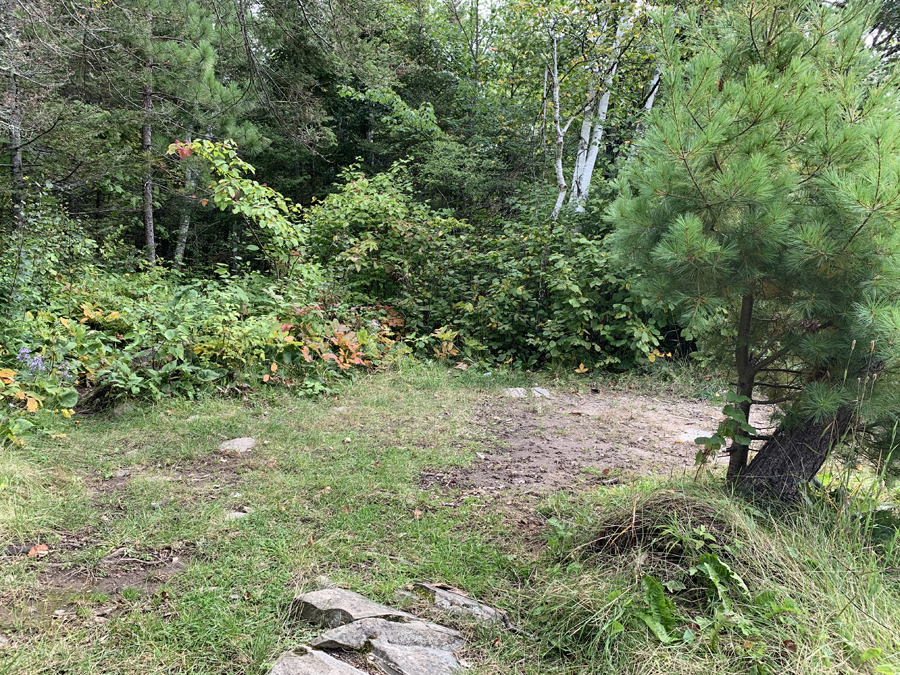 One of the tent pads.

Checking out the whole campsite.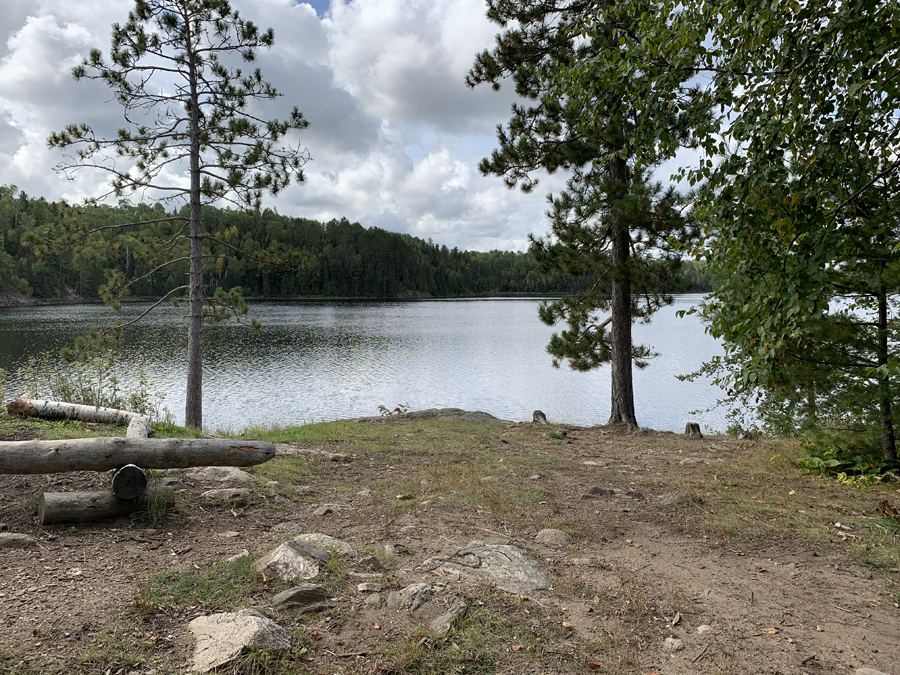 There will be plenty of canoes going up and down the lake. Most groups tend to go from the entry point to the Sandpit Lake portage so they don't pass too close to this campsite.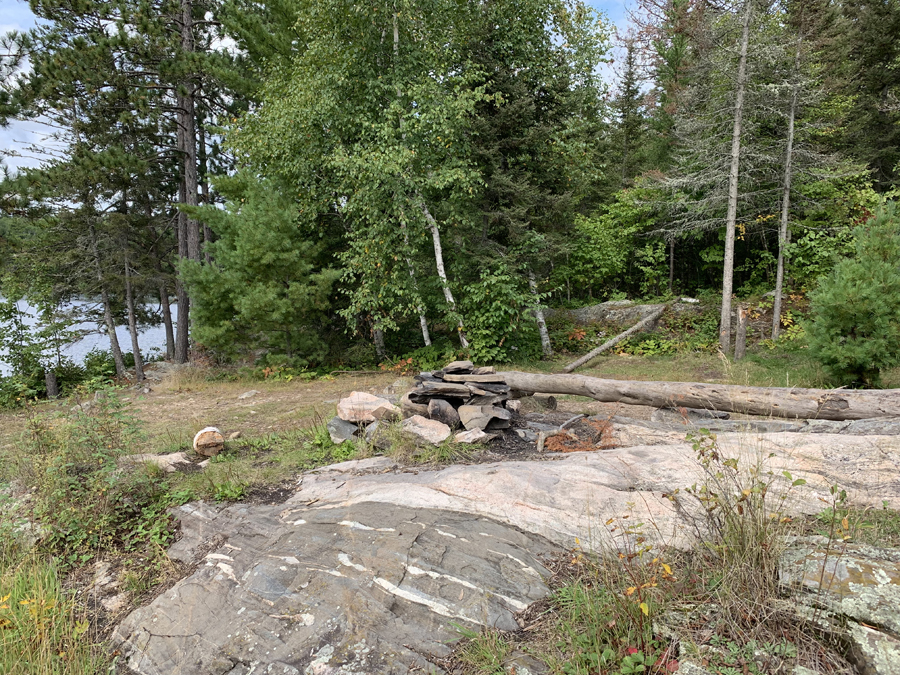 Another view of the kitchen area.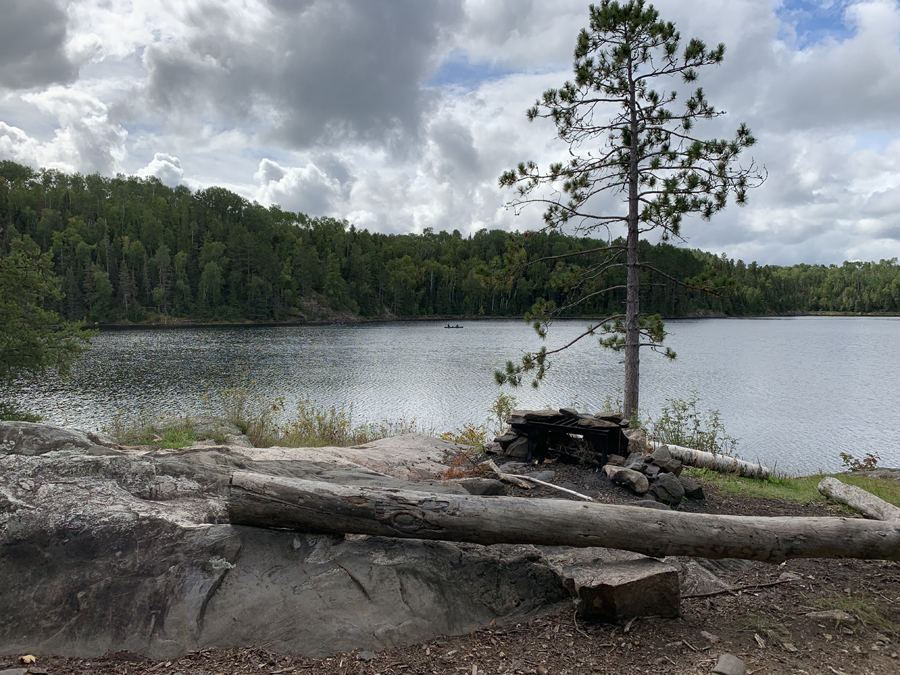 Not a bad campsite. Only real negatives are lack of privacy and trees to hang food pack.
Return to paddling on: MUDRO LAKE
Back to List of BWCA Campsites